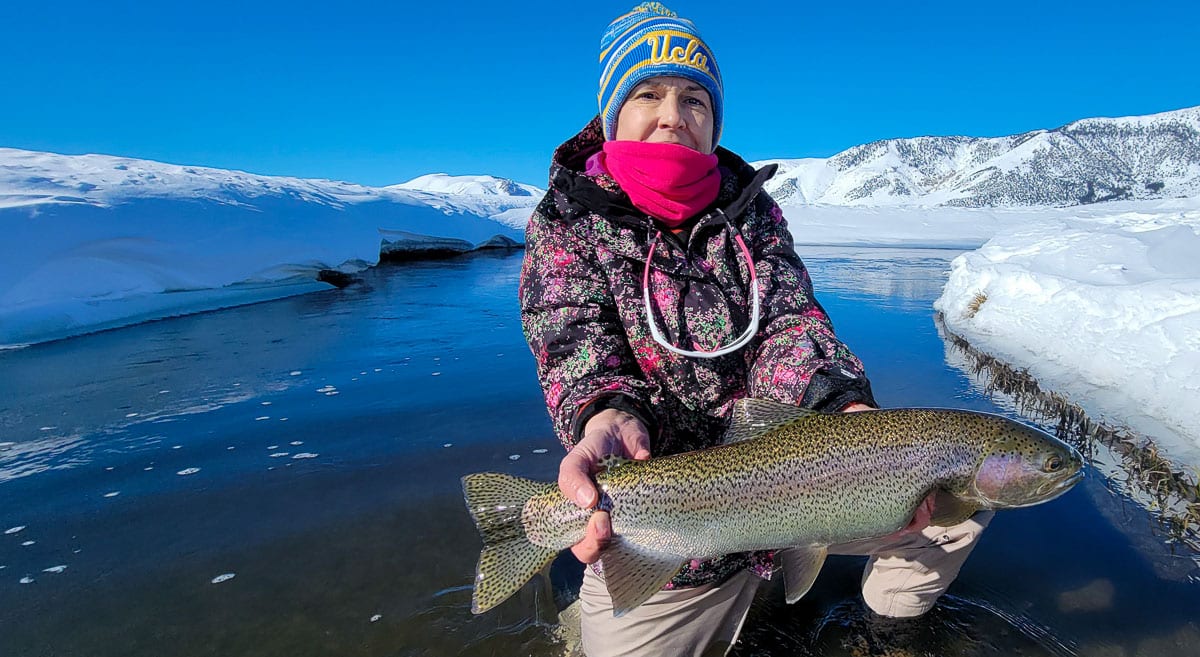 Here is your Eastern Sierra Fishing Report 1-26-23. What a series of storms we had and they delivered as promised. Feet and feet of snow fell on the eastern sierra creating havoc in the region by causing road and highway closures and as well as avalanche risks. The issue wasn't the amount of snow,
…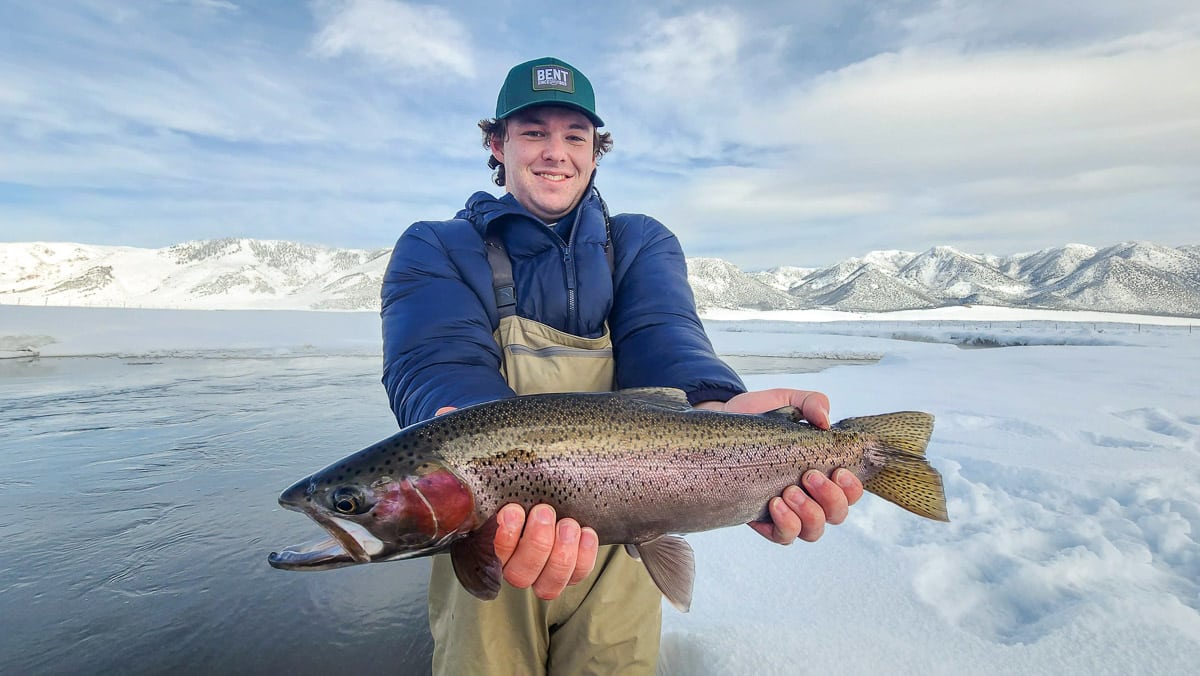 Here is your Eastern Sierra Fishing Report 1-10-23. Snow, snow, snow! That's the pattern for now with storm after storm waiting their turn to drop serious amounts of snow and rain to the entire state. The atmospheric rivers are running through like freight trains dropping tons of moisture and unfortunately causing some serious flooding
…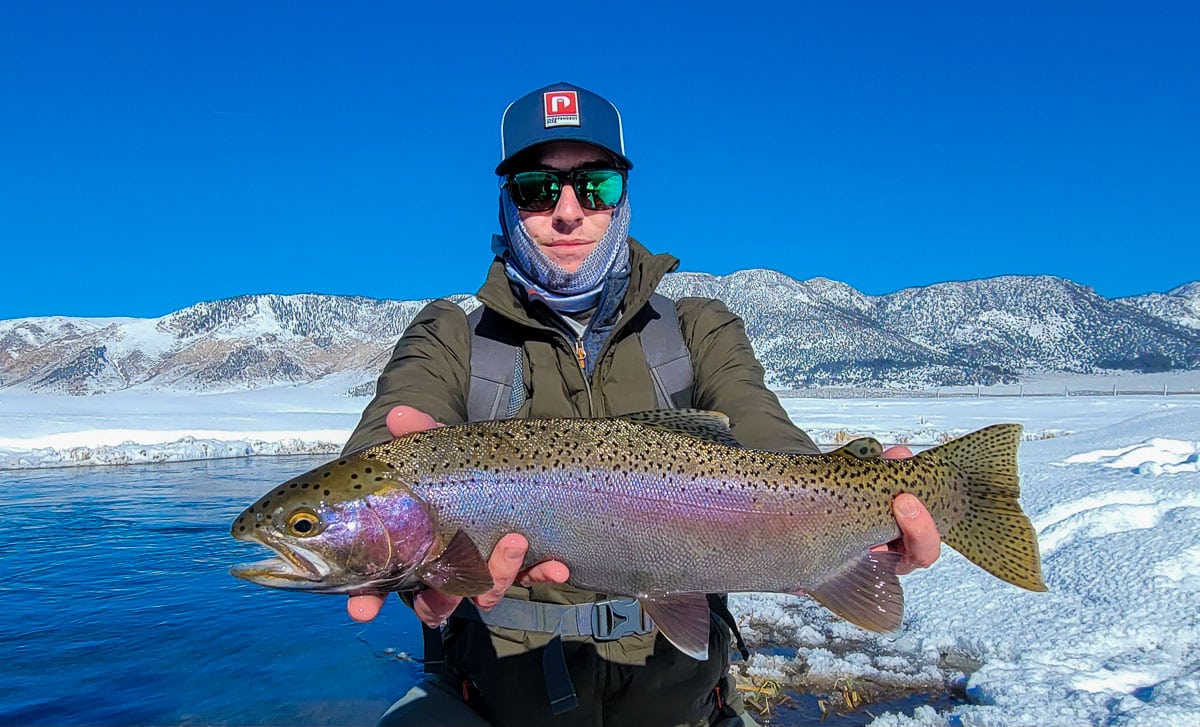 More snow has come through to finish off the end of the year with more in the forecast. Just a few inches from the last storm were left behind with the same intensity from the forecasted storms ahead going into the new year. Once again, we would like to thank all of our past
…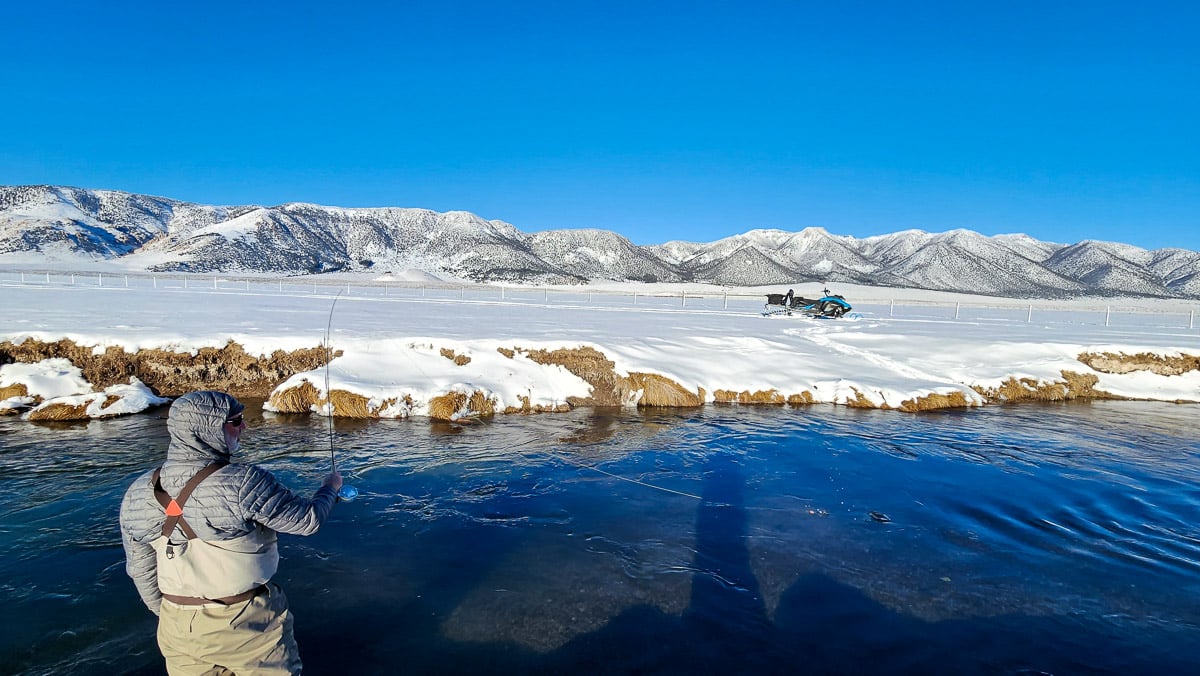 "HOLIDAY SALE" "Take 20% off out entire product line of flies and apparel for the entire month of December." Enter Coupon Code "DECFLIES20" at checkout for your discount. Click here to browse our sale items A real winter storm made its way through the area bringing feet of snow to elevations over 7000′.
…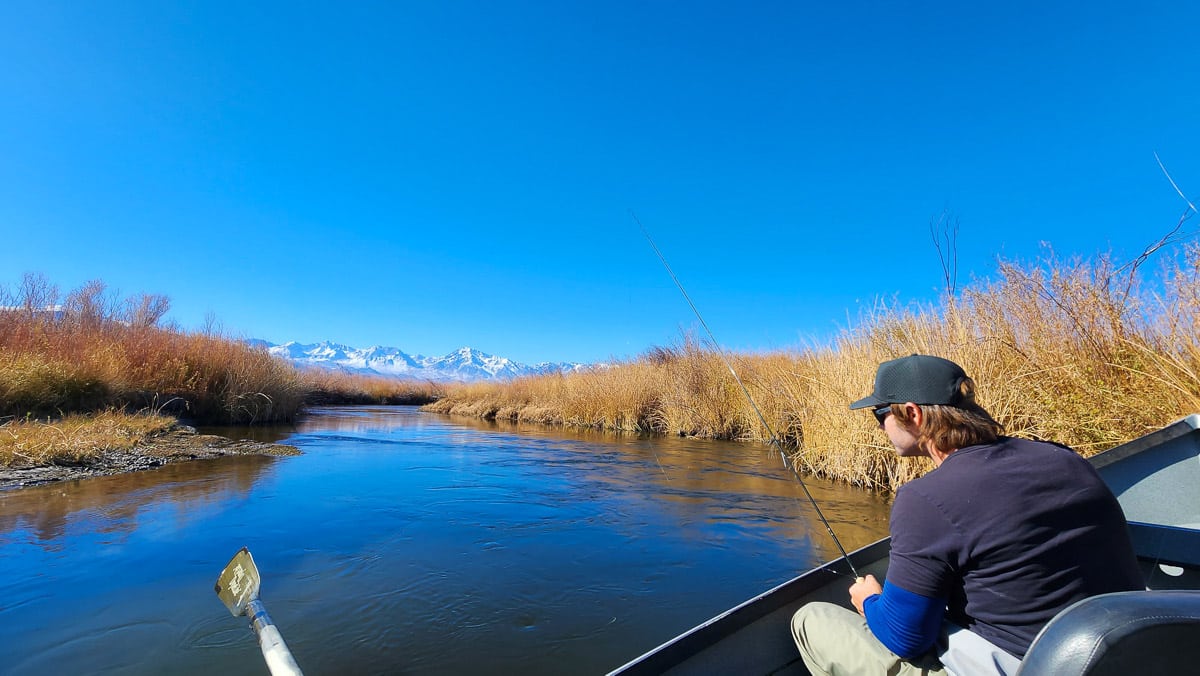 "HOLIDAY SALE" "Take 20% off out entire product line of flies and apparel for the entire month of December." Enter Coupon Code "DECFLIES20" at checkout for your discount. Click here to browse our sale items Winter continues to push on and we got a real good blast of snow over the weekend. Snow
…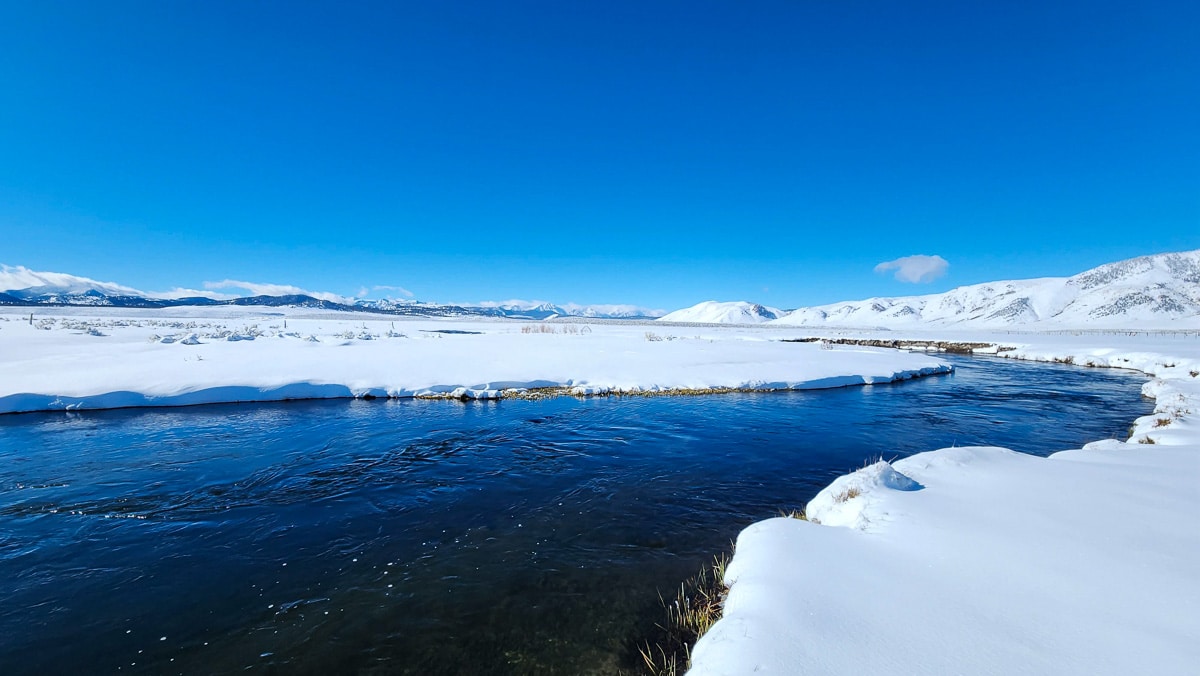 A huge winter storm hit the area last week bringing a great start to the winter. It was a fast transition from fall to winter temperatures, as the highs are now struggling to reach the high 30's during the day, with single digit temperatures along the Upper Owens River. Freezing fog has been making
…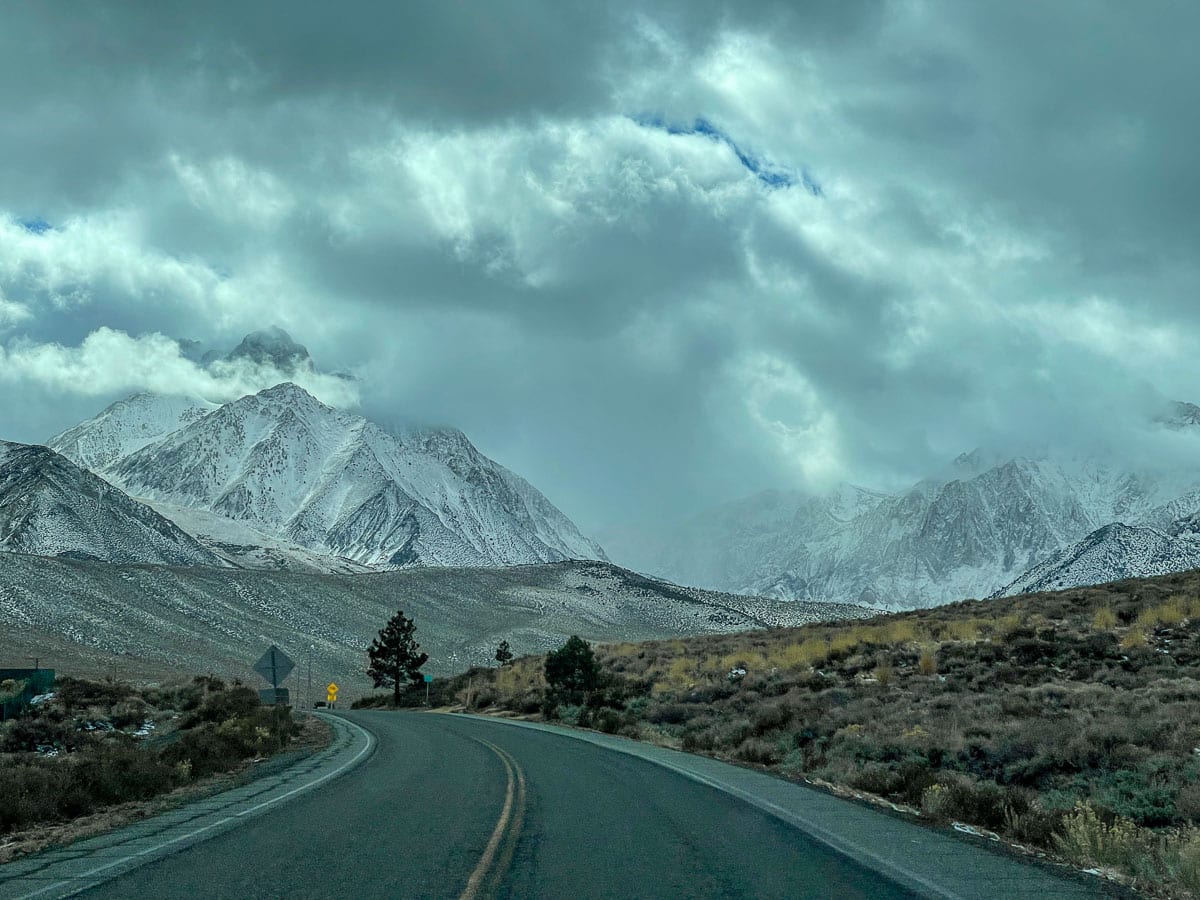 We closed out the boat fishing season on Crowley Lake as winter prepared itself to arrive. The temperature change has arrived with nights in 20's and our first snow to fall for the winter.Accumulation was very light from the past storm, but the coming week may bring a decent amount of snow to the
…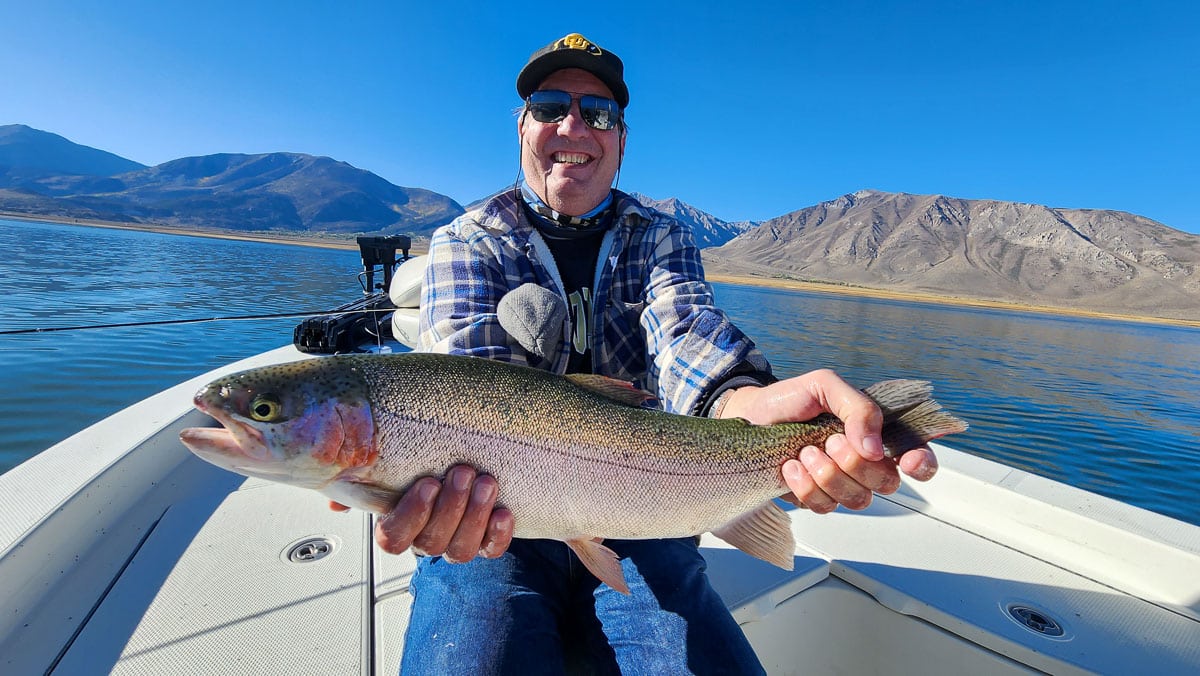 We are now starting to get into fall mode with the weather cooling down. As cold nights set into the 30's and cool the water, the fish are transitioning into their fall feeding patterns. Daytime temperatures have been very nice in the mid 70's and fishing has been good on most days. We have
…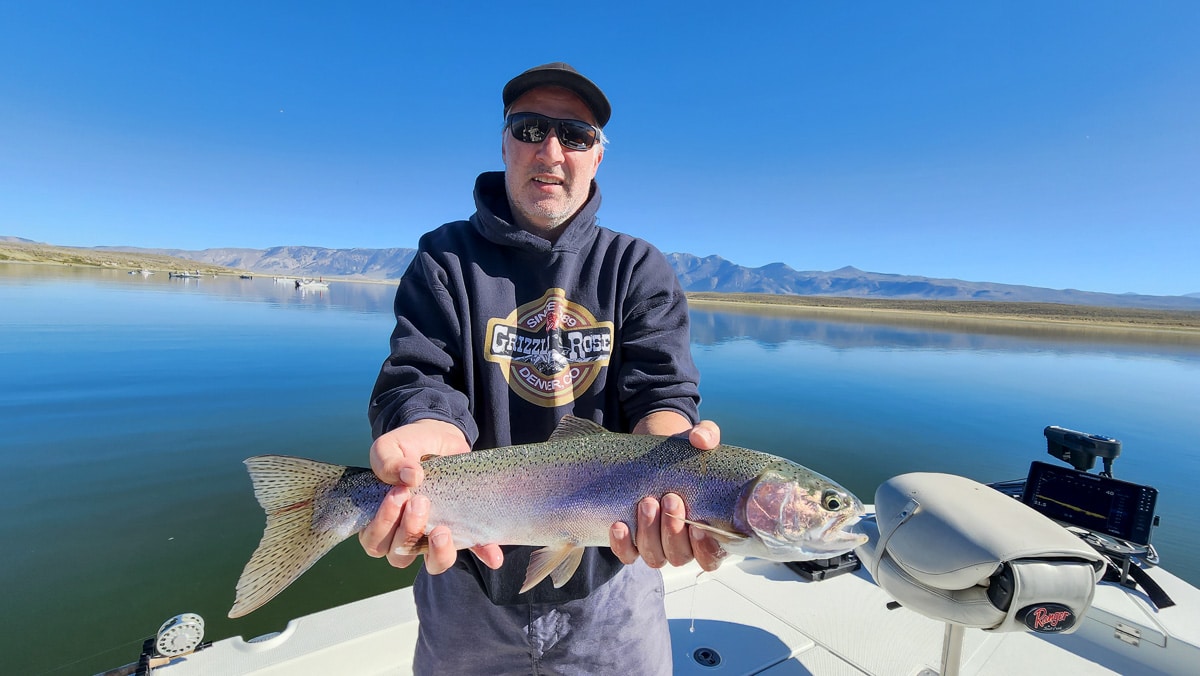 Hot weather hit the state hard this past couple of weeks. Areas like the coast were even seeing record temps including here in the high country. Afternoon thundershowers are returning to the area which will help cool things down, including water temperatures. Nighttime temps are dropping which will contribute to cooler water on Crowley
…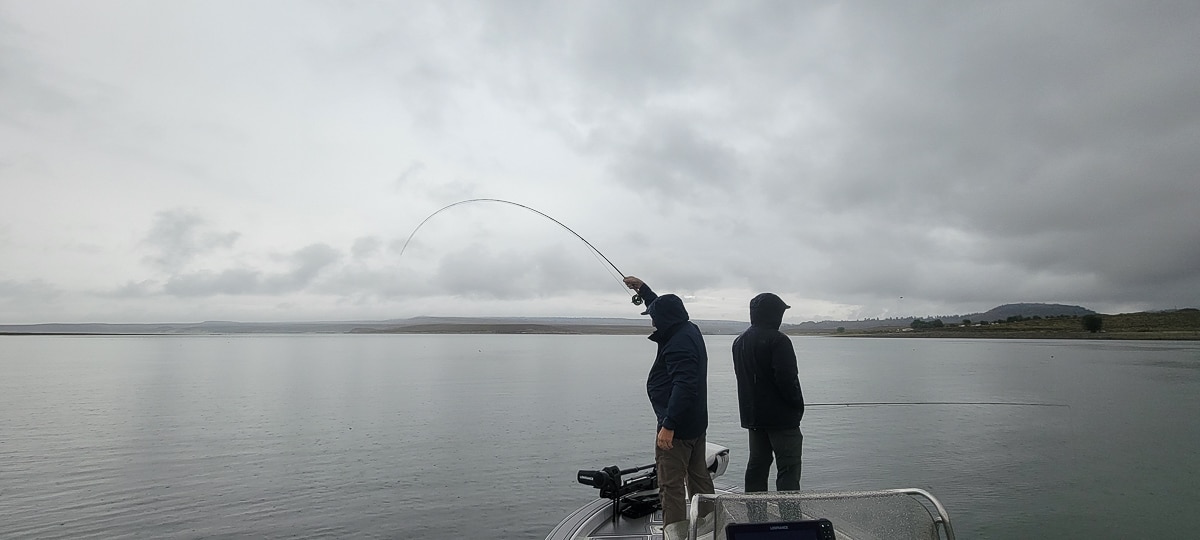 Afternoon thundershowers have been coming through regularly and giving us some good moisture. This season has been a strange one with a delay in the typical behavior of the fish, especially on Crowley Lake. The fish have finally moved into the shallow water and are feeding on the defenseless perch fry. The bite is
…