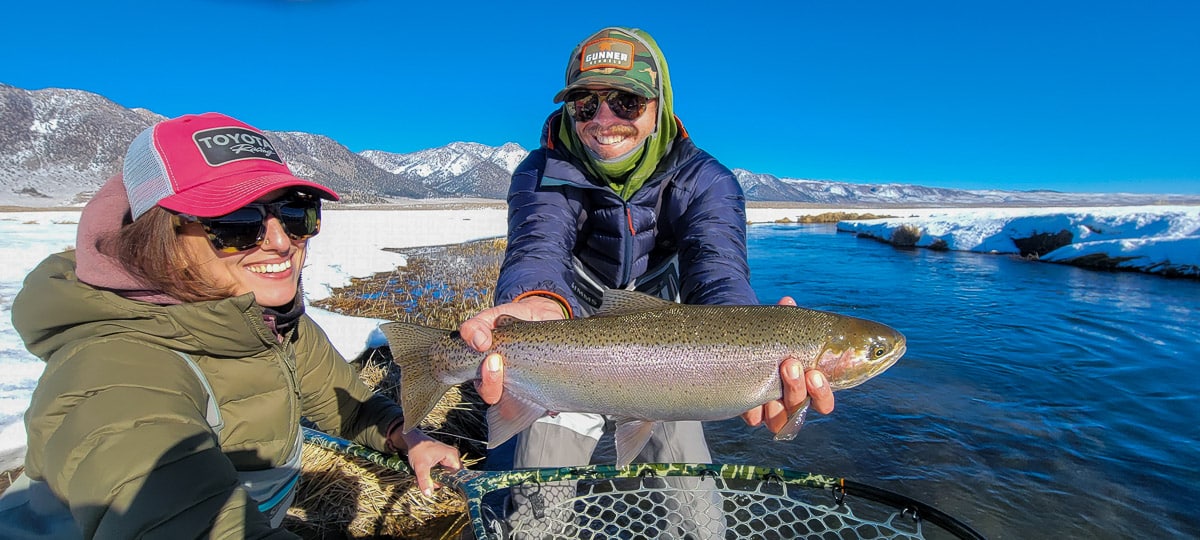 Still looking pretty dry out there with no rain or snow in the forecast. Some windy days have come and gone, but for the most part typical winter weather minus the precipitation has set in. Luckily, there are a couple more months of winter to go, so hopefully we get the water. Snowy roads off the pavement are still dangerous to drive on and I've seen vehicles still getting stuck while thinking the snow "looks" firm. The Upper Owens River is still going strong for large rainbows and all types of flies and egg patterns are getting them to strike. Access is still limited to foot or snow machines. Hot Creek daily hatches have the fish aggressively feeding on the surface throughout the day. Look for building BWO hatches in the weeks to come. Walk in only here as well. The Lower Owens is fishing well and the temperatures are a few degrees warmer down here. The Wild Trout section flows are ideal for wading right now.
Hot Creek's browns and rainbow trout are really showing some stunning fall colors. It's been an all day surface bite here most days on small midges. Look for BWO hatches to resume once the weather stabilizes. San Juan Worms, #18-20 Flashback Pheasant tails, Bead Poxyback Brassie, Serendipity Red and Black, and Tangerine Opaque and Flamingo Otter Eggs are doing the trick.
The Upper Owens River is still going strong. Don't think driving in is safe yet. Looks can be deceiving. Some big number days have been taking place here and with more fishing moving in, it should continue to shine. You can even find a few larger trout feeding on the surface during the right conditions. Egg patterns (all of our Otter Egg colors), #14-18 Light and Dark Assassins, #14 – 18 Flashback Pheasant Tails, midges, Pink and Purple Squirmy Worms and San Juan Worms in Red and Brown are working well now. Dont' be afraid to mix it up with some smaller bugs here and there. The big fish will take them.
Lower Owens River flows now down to 97 cfs. Some good BWO hatches down here as the weather tends to be a little warmer than up the hill, and we can expect these hatches to grow in size. The wild trout section continues to fish well, with many wild brown trout making a showing. There have been some trico, PMD, and BWO hatches occurring late morning and the streamer bite has been really good. Smaller nymphs in the Wild Trout sections have also got the fish stirred up. Water is getting clear, so careful not to spook the fish with your fly line or presence.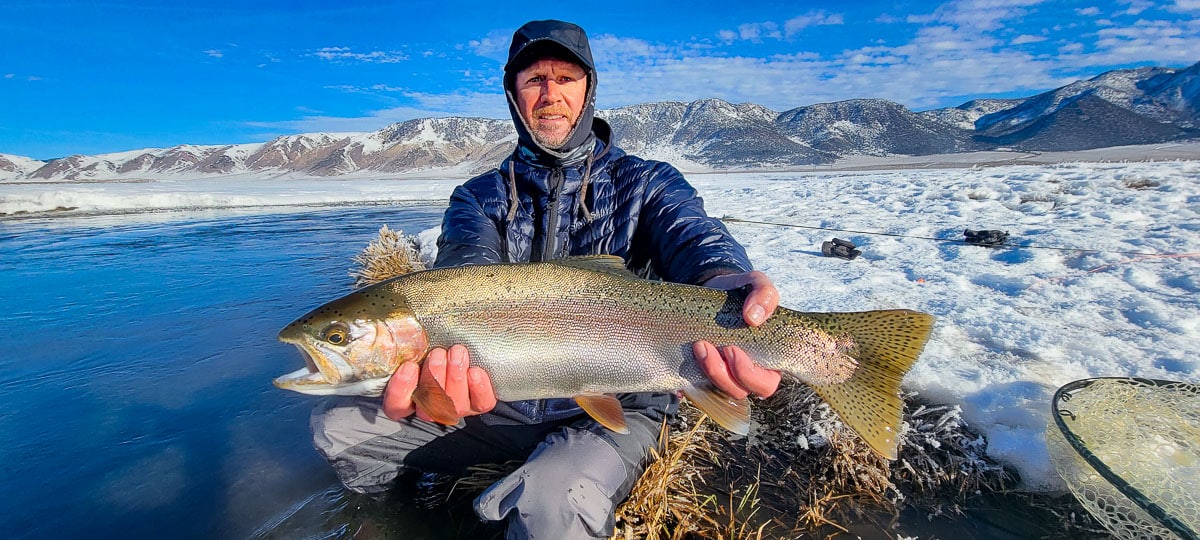 Doug Dolan guided Shawn to some beasts like this awesome rainbow trout.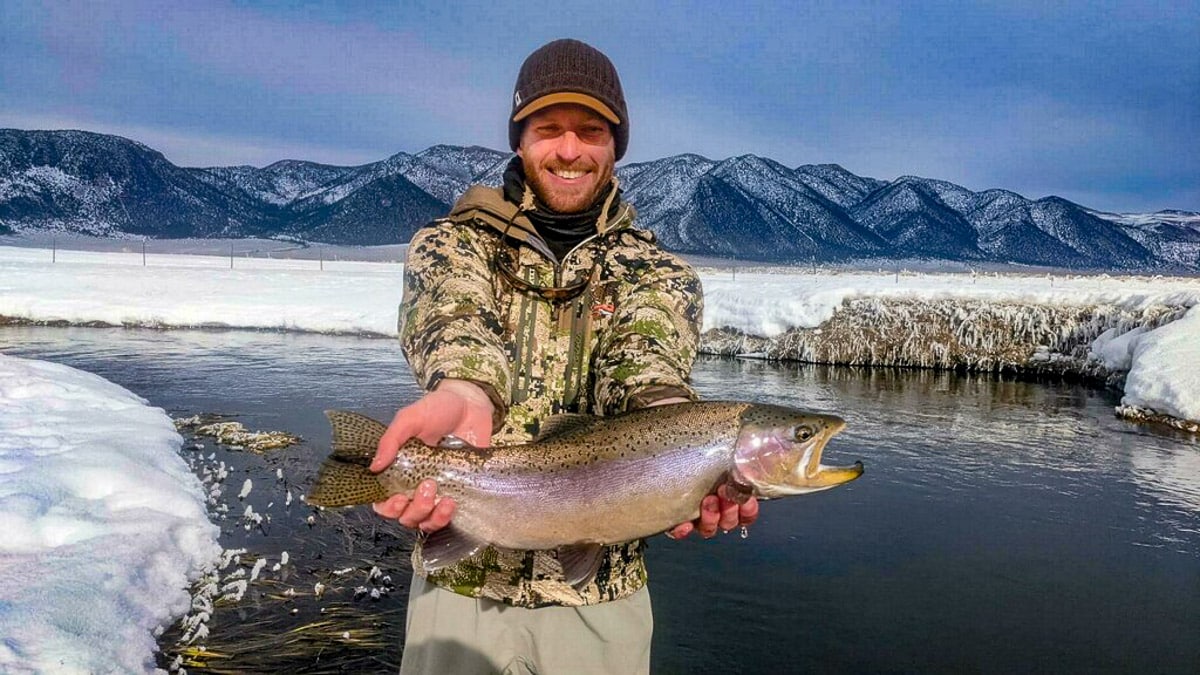 Devin Preston got Scott into some solid rainbow trout like this fatty.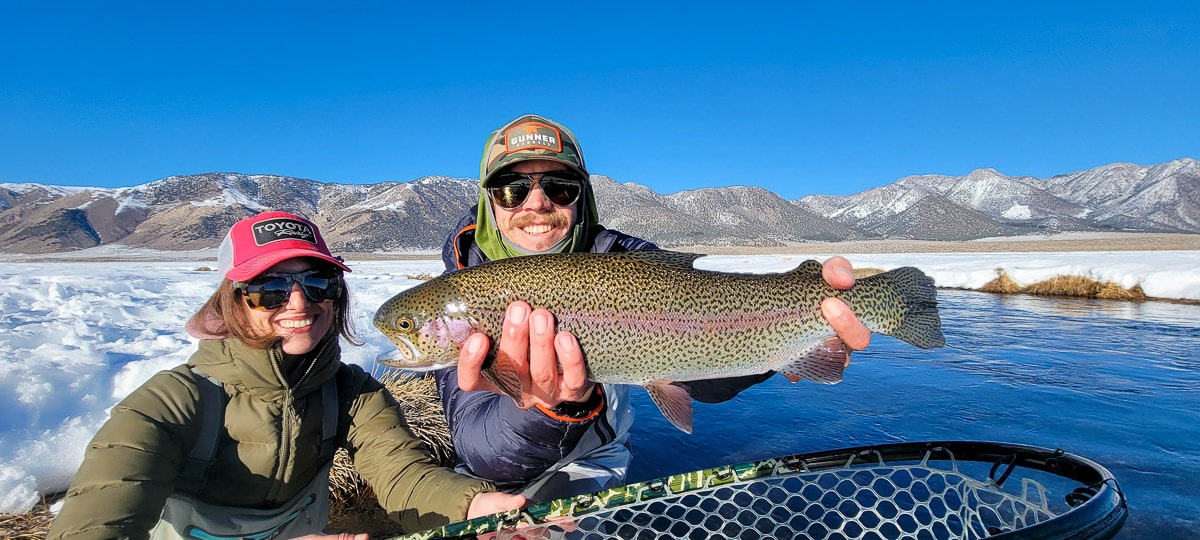 Ian fished with Two Bug Doug for some bruisers like this rainbow trout.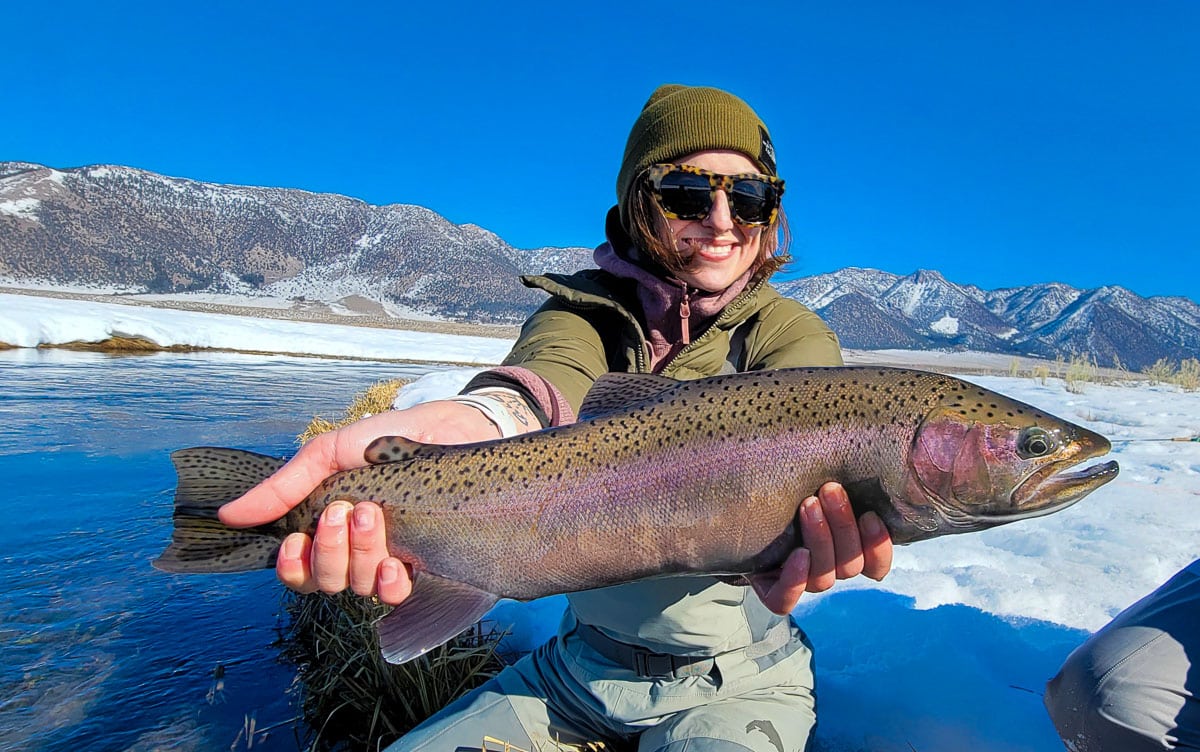 Miriam whacked some huge rainbow trout like this one in the Upper Owens River fishing with Two Bug Doug.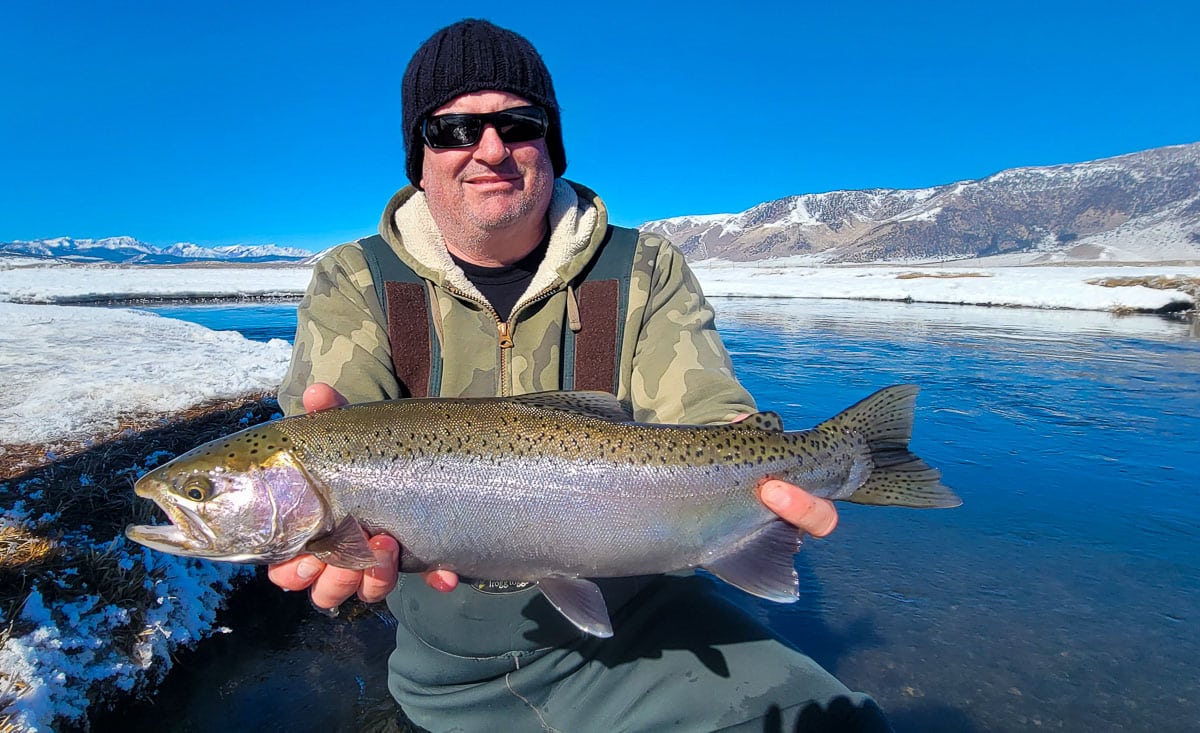 Steve got out with Two Bug Doug for this hefty rainbow trout.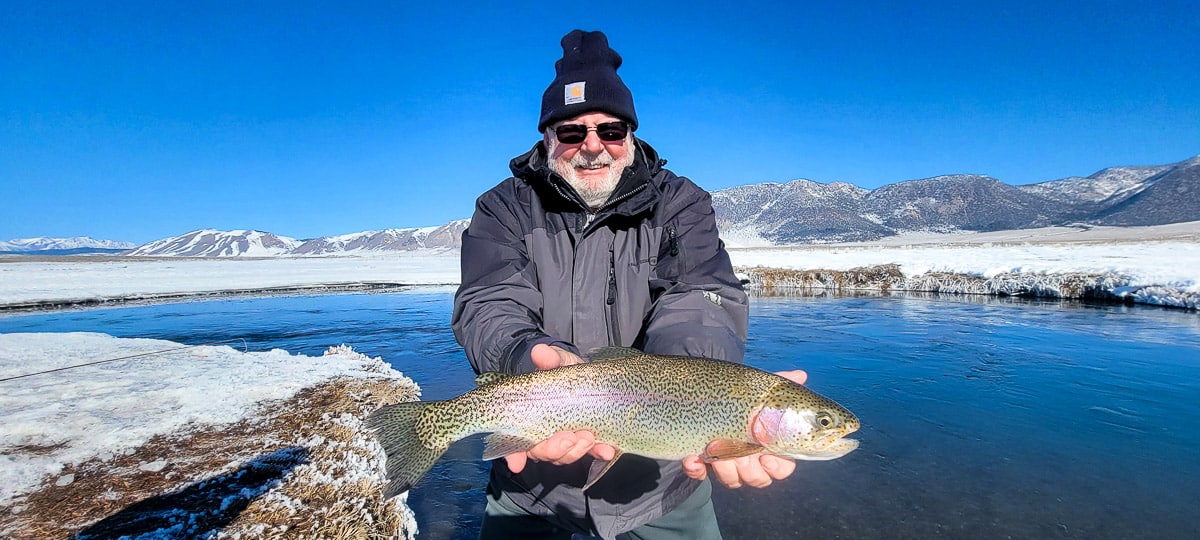 Jim got into some good ones like this stellar rainbow trout with Two Bug Doug.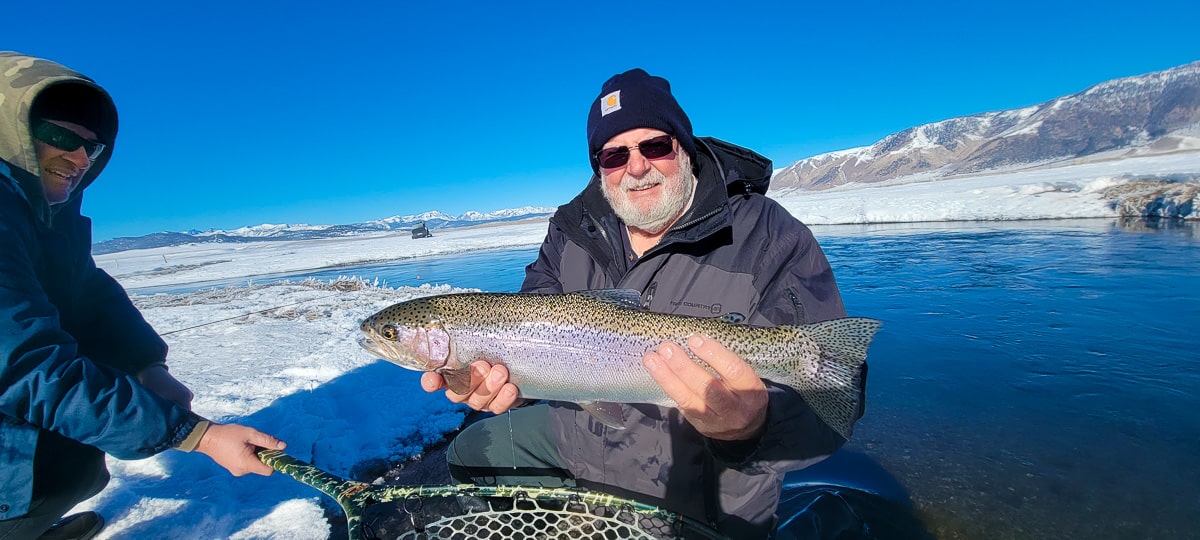 Jim with another large colorful rainbow trout.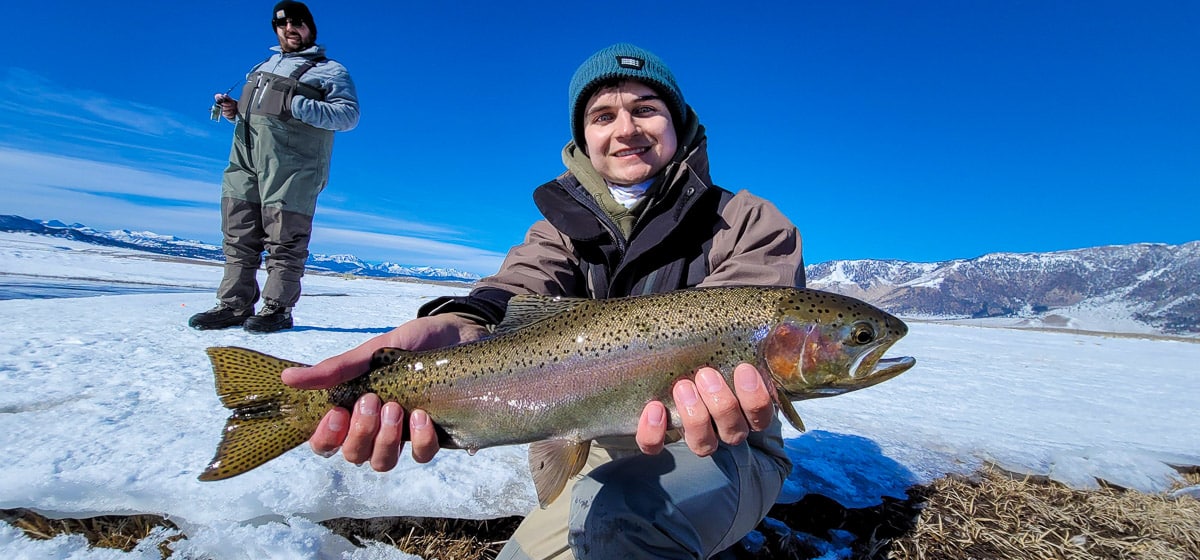 Tom had a fun day fishing with Doug Rodricks and got into some nice rainbow trout.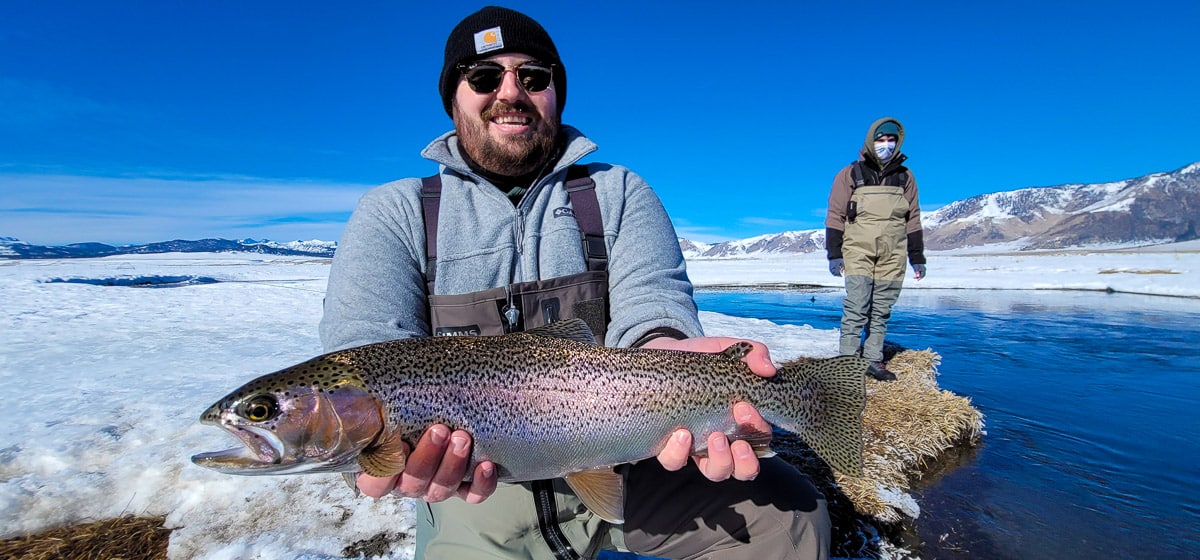 Sean did the same thing and got into some good ones.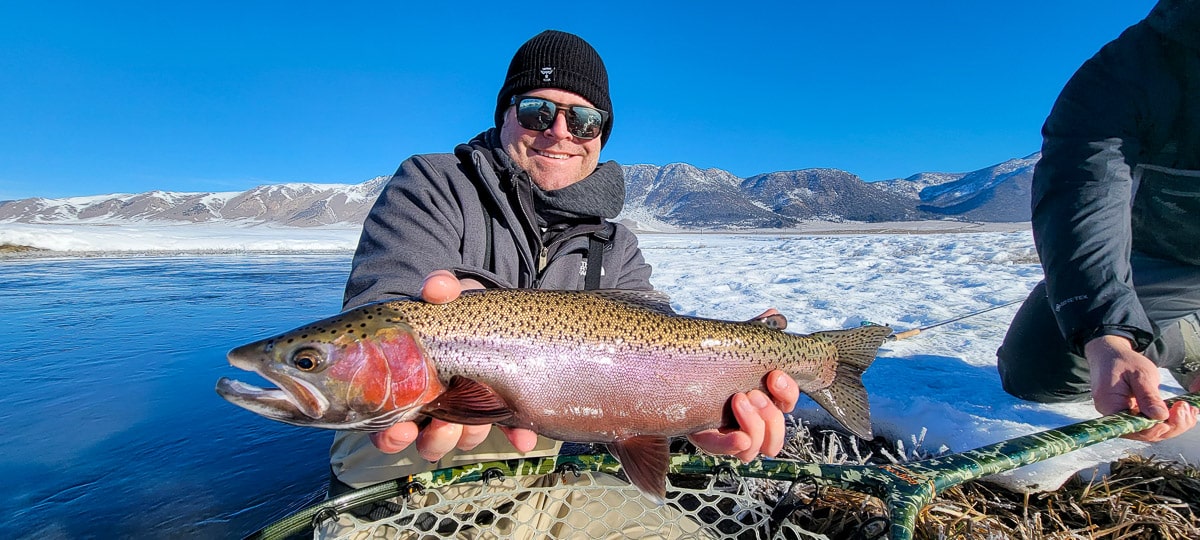 Matt hooked some monster rainbow trout with Doug Dolan.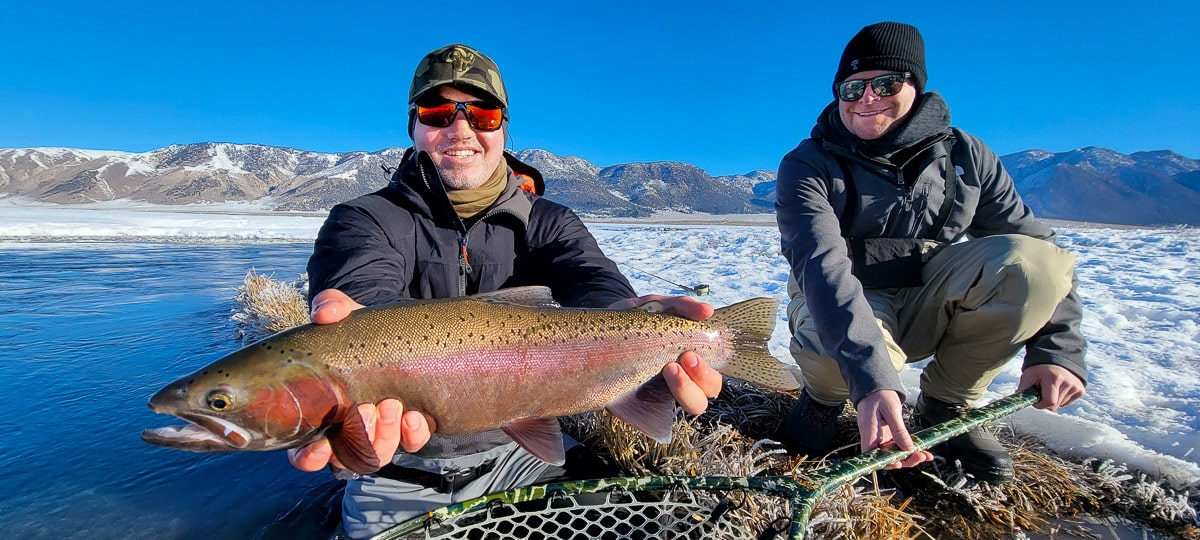 Cory put the hurt on some too with Two Bug Doug.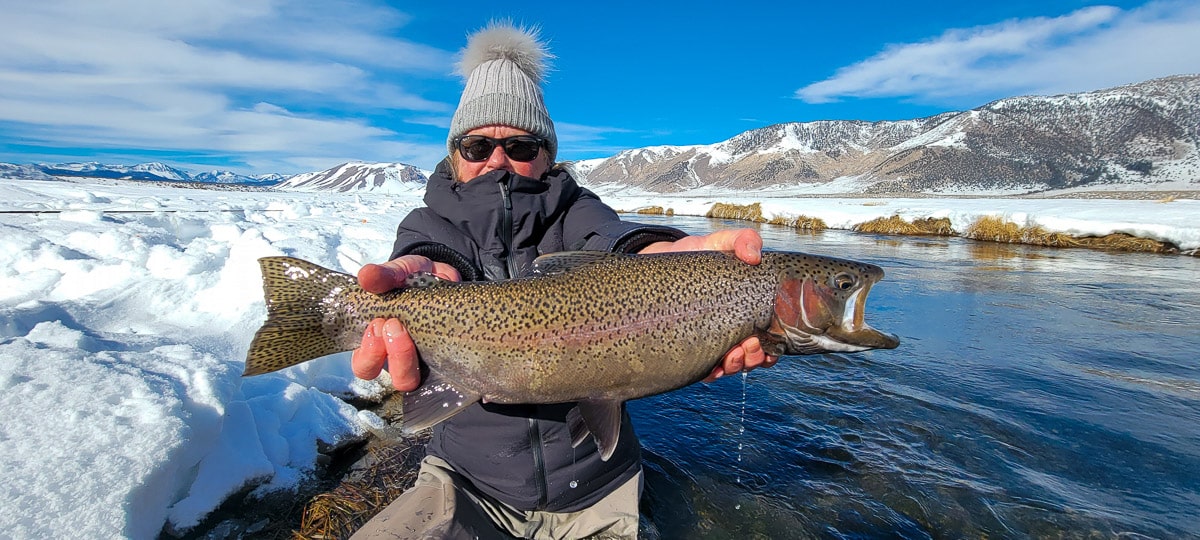 Ingrid has been a long time Sierra Drifter and always hits the big rainbow trout with Two Bug Doug.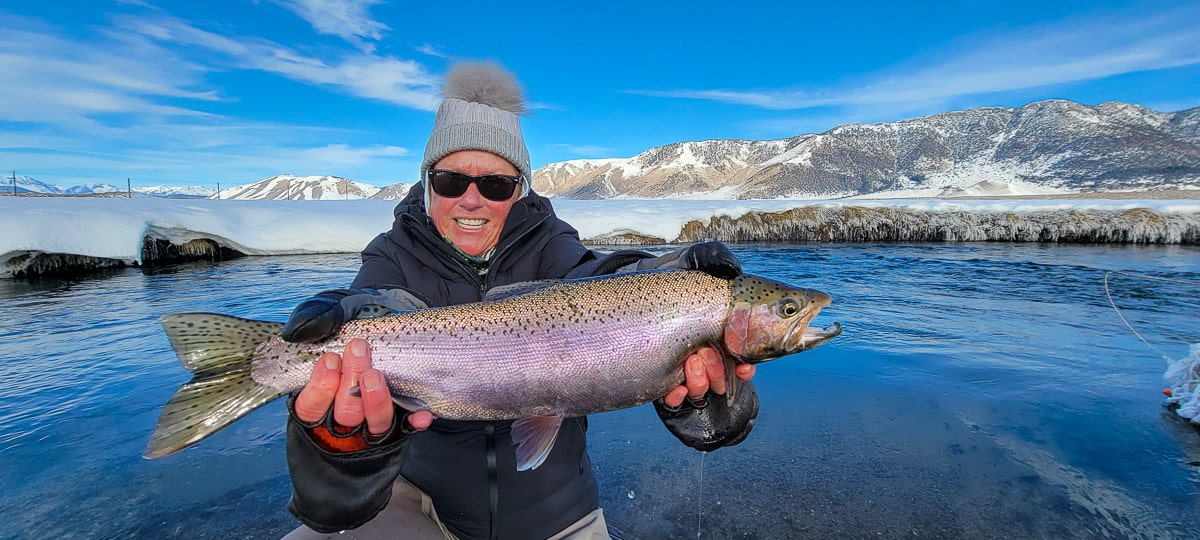 Ingrid with a real girthy rainbow trout.
Here are our flies which are working on the Upper Owens, Lower Owens River and Hot Creek in addition to the above patterns listed in our report:
SD Chironomidge
#16,
Para Midge
#20, 22,
Puff O' Smoke
#16,
Broken Back Copper Tiger Midge
#18, 20;
Assassin Light
#18;
Assassin Dark
#18;
Crystal Hi-Vis Parachute Blue Wing Olive
#18;
Crystal Tiger Midge Long
#18, 20;
Crystal Midge Pupa Copper
#18, 20;
Gillie Chironomid Pupa Dark and Light
#18, 20, 22,
Otter Eggs
in all colors,
Bead Head San Juan Worm Red And Brown
#14, 16;
Squirmy Worm Tungsten purple, pink, and red; Parallel Assassin Light #14-16, Parallel Assassin Dark #16; Loeberg Mallard Silver Badger; Spruce a Bu Dark and Light
Click HERE to purchase.
Click HERE to check out our great summer Sierra Drifters T-shirts and Hats.