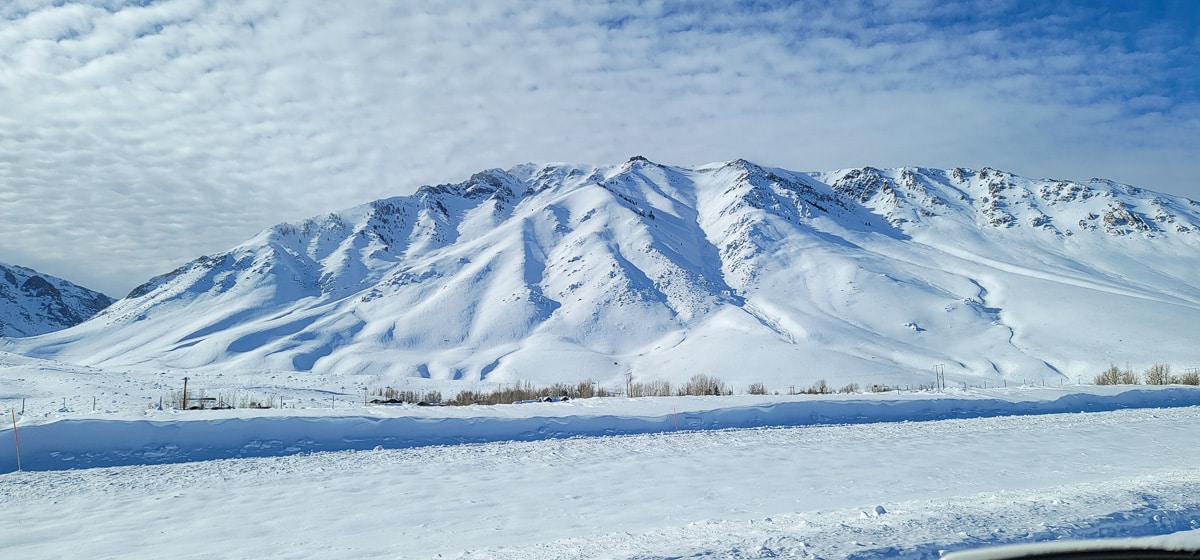 A strong series of winter storms has brought feet of snow to all areas of the eastern sierra. As we close the door on 2021, more snow is expected as we slide into January. The next winter storms are becoming hard to predict as forecasters are showing a possibility of a storm by Tuesday or possibly nothing at all, at least for Mono County. Hot Creek and the Upper Owens River are walk or snowmobile access only now. We are running trips in both locations as well as the Lower Owens River. The large browns and rainbows are definitely on the chew these days. The browns and rainbows in Hot Creek and the Lower O are winterized and taking most offerings in the right size and pattern. Please be careful when traveling to the area this winter. Each year, I witness the same thing, people driving too fast on icy roads and cars ending up overturned on 395 or stuck in the snow. This not only poses a danger to the driver and passengers, but also to the countless people on the side of the road who are chaining up their vehicles with their backs turned to oncoming traffic.
Hot Creek's browns and rainbow trout are really showing some stunning fall colors. It's been an all day surface bite here most days on small midges. Look for BWO hatches to resume once the weather stabilizes. San Juan Worms, #18-20 Flashback Pheasant tails, Bead Poxyback Brassie, Serendipity Red and Black, and Tangerine Opaque and Flamingo Otter Eggs are doing the trick.
The Upper Owens River full winter conditions down here with cold mornings, freezing fog at times and even some ice chunks floating down river. A warming trend will change things and bring on the BWO hatches in the afternoons. The big fish are loving these conditions as we get closer to the peak of the run of rainbows from Crowley Lake moving up river. Take caution when traveling the river roads as snow has filled the ruts, which are responsible for more vehicles getting stuck than an engine that won't turn over. We have been going in by snowmobile and hitting all the best spots which have really been producing well. Egg patterns (all of our Otter Egg colors), #14-18 Light and Dark Assassins, #14 – 18 Flashback Pheasant Tails, midges, and squirmy worms in pink and San Juan Worms in Red and Brown will work well now and through the winter months.
Lower Owens River flows now up to 101 cfs. Some good BWO hatches down here as the weather tends to be a little warmer than up the hill. The wild trout section has been fishing very well this year. There have been some trico, PMD, and BWO hatches occurring late morning and the streamer bite has been really good. Smaller nymphs in the Wild Trout sections have also got the fish stirred up. Water is getting clear, so careful not to spook the fish with your fly line or presence.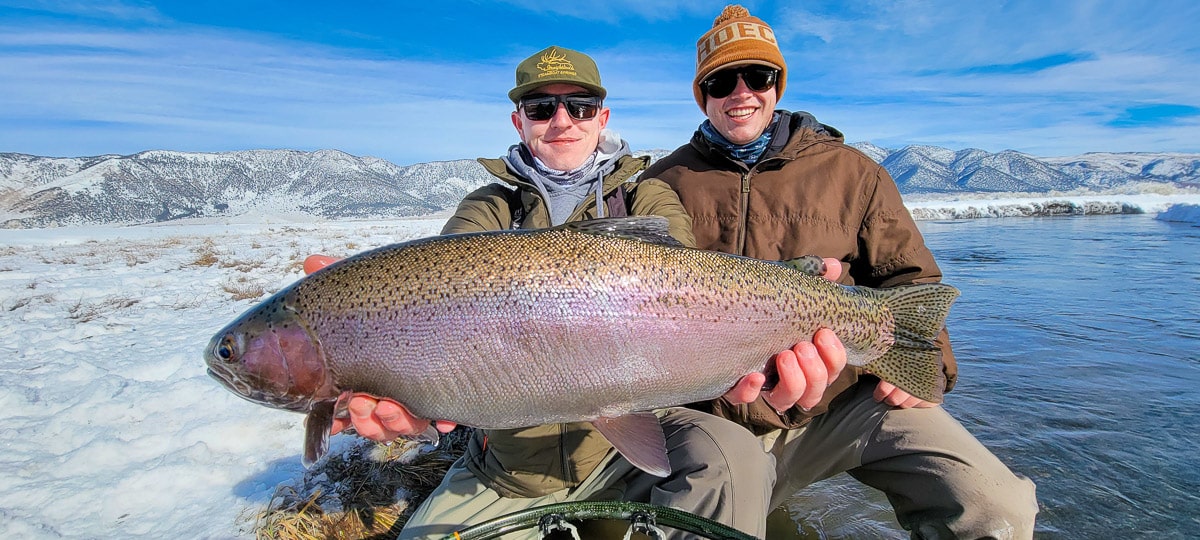 Justin fished with Two Bug Doug and got into some great fish like this massive rainbow trout.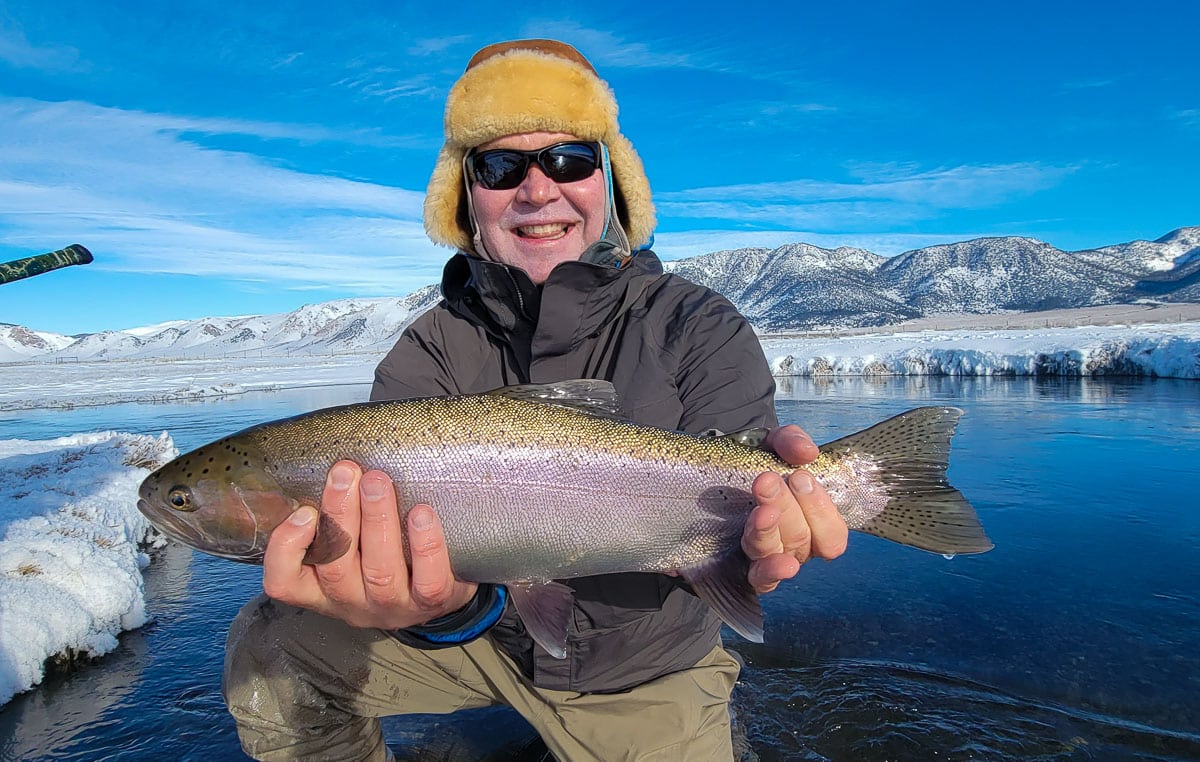 James got onto some good rainbow trout with Two Bug .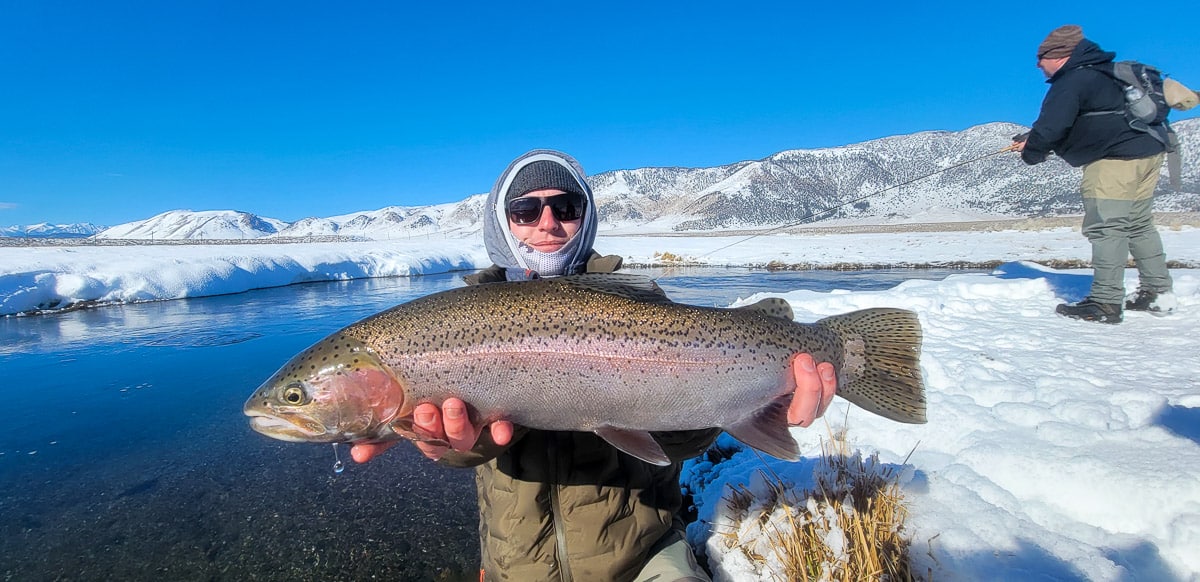 Justin with another nice rainbow trout on the Upper Owens River.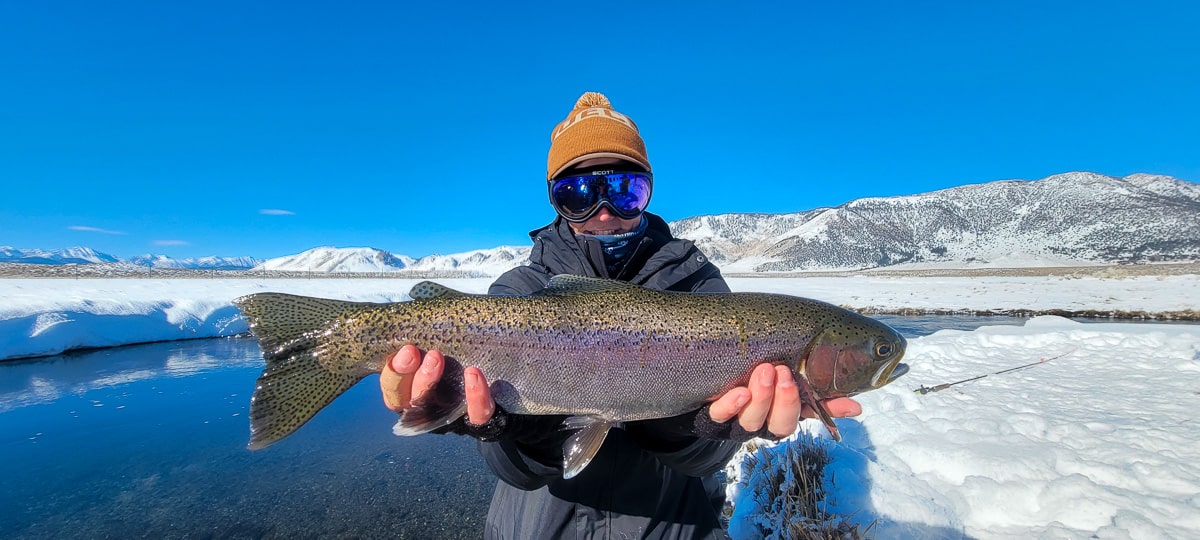 Joseph fished with Two Bug Doug and got this awesome rainbow trout.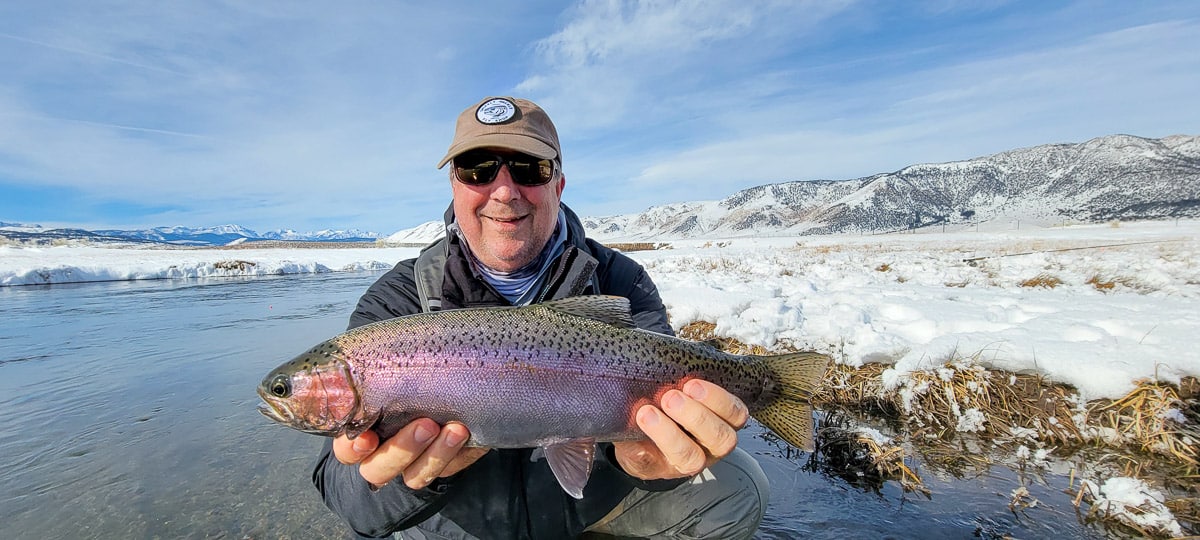 John fished the Upper Owens River and had a great day with Two Bug Doug.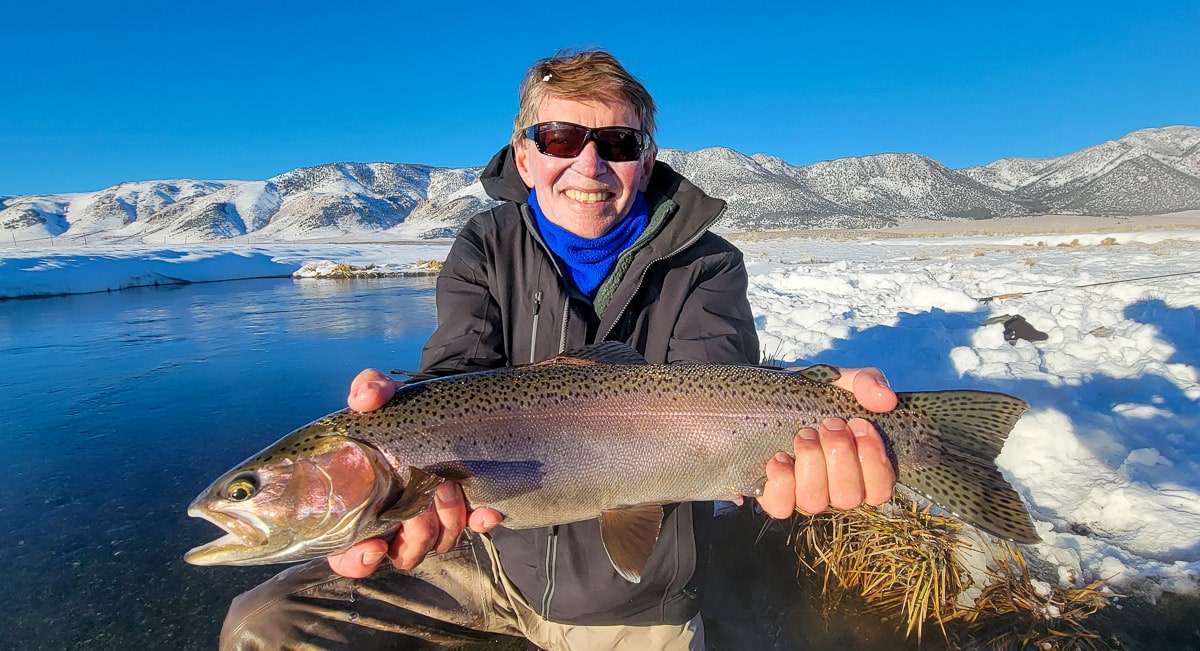 Doug Dolan took Jim on the Upper Owens River for some nice ones like this healthy rainbow trout.
Here are our flies which are working on the Upper Owens, Lower Owens River and Hot Creek in addition to the above patterns listed in our report:
SD Chironomidge
#16,
Para Midge
#20, 22,
Puff O' Smoke
#16,
Broken Back Copper Tiger Midge
#18, 20;
Assassin Light
#18;
Assassin Dark
#18;
Crystal Hi-Vis Parachute Blue Wing Olive
#18;
Crystal Tiger Midge Long
#18, 20;
Crystal Midge Pupa Copper
#18, 20;
Gillie Chironomid Pupa Dark and Light
#18, 20, 22,
Otter Eggs
in all colors,
Bead Head San Juan Worm Red And Brown
#14, 16;
Squirmy Worm Tungsten purple, pink, and red; Parallel Assassin Light #14-16, Parallel Assassin Dark #16; Loeberg Mallard Silver Badger; Spruce a Bu Dark and Light
Click HERE to purchase.
Click HERE to check out our great summer Sierra Drifters T-shirts and Hats.