The Bridge once held the California state record for a brown trout. It is considered on the best trout fishing lakes in California. Something like 27 pounds! Bridgeport can get lost in the shadows of Crowley Lake, but those that frequent this fishery know that at times this is by far and away the best still water trout fishery in the Eastern Sierra. Bridgeport has an elevation of 5600 feet and is much lower than Crowley.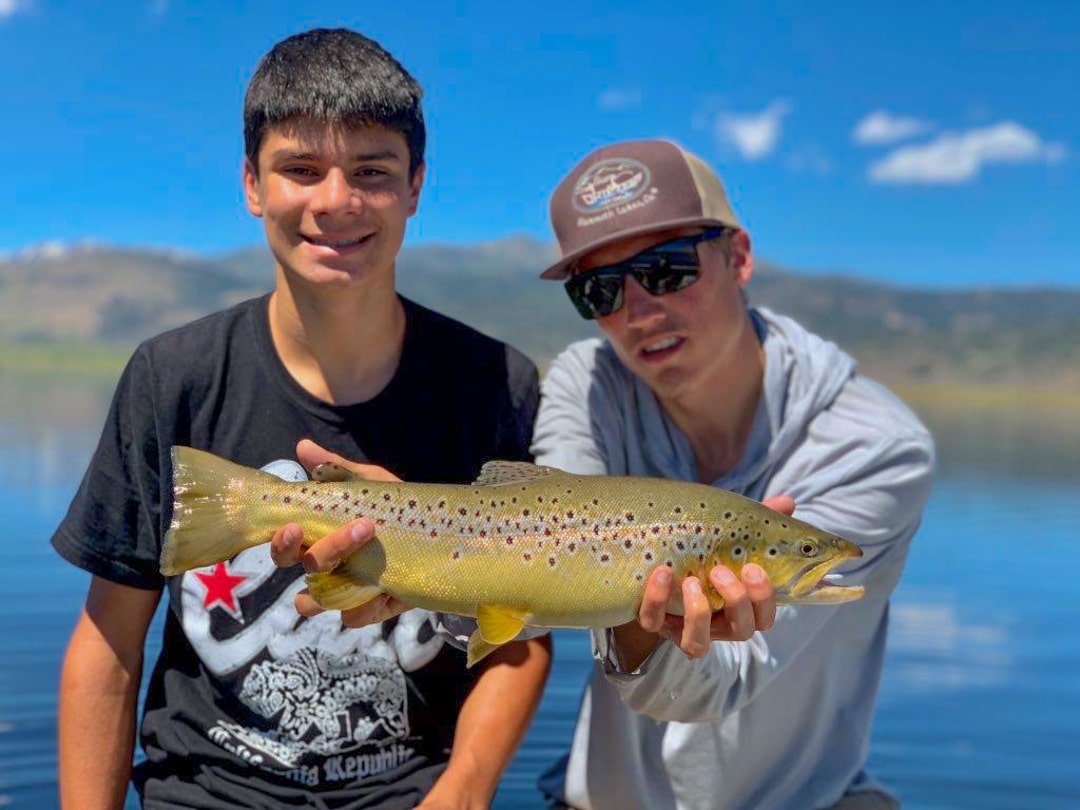 It is a shallow lake and it suffers during the dry seasons. During periods of back to back wet years this area has unsurpassed growth rates and incredible callibaetis, chironomid, and damsel fly populations that stuff the trout into "football" shaped blimps that concentrate near the inlets of the East Walker River, Robinson and Buckeye Creeks.
Still water nymphing techniques using chironomid and callibaetis patterns can be incredible in Buckeye Bay during the spring turnover and the summer months, when the fish migrate to the cooler water flows that the creeks provide. The fall streamer fishing can provide float tubers with the opportunity at a double digit brown or rainbow trout. Sacramento Perch thrive in the lake and provide the big predators with a substantial meal.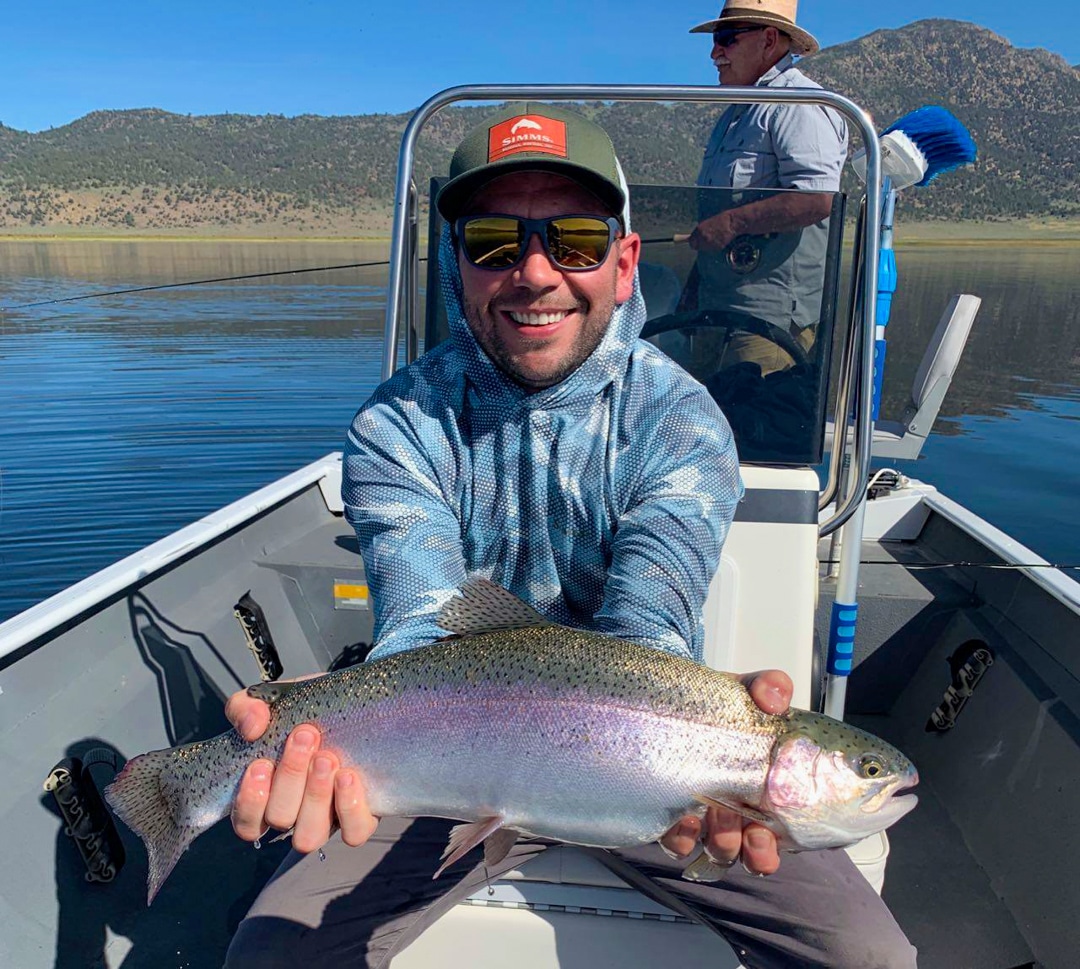 There is a well operated Marina and boat launch located off Hwy 182 just past the airstrip. There are excellent RV parks are along this shoreline also and an adequate public launch ramp is available towards the dam (north) end of the lake. The Bridge has far less visitors that Crowley and you really need to visit this beautiful lake to appreciate it and the stellar fishing it can provide.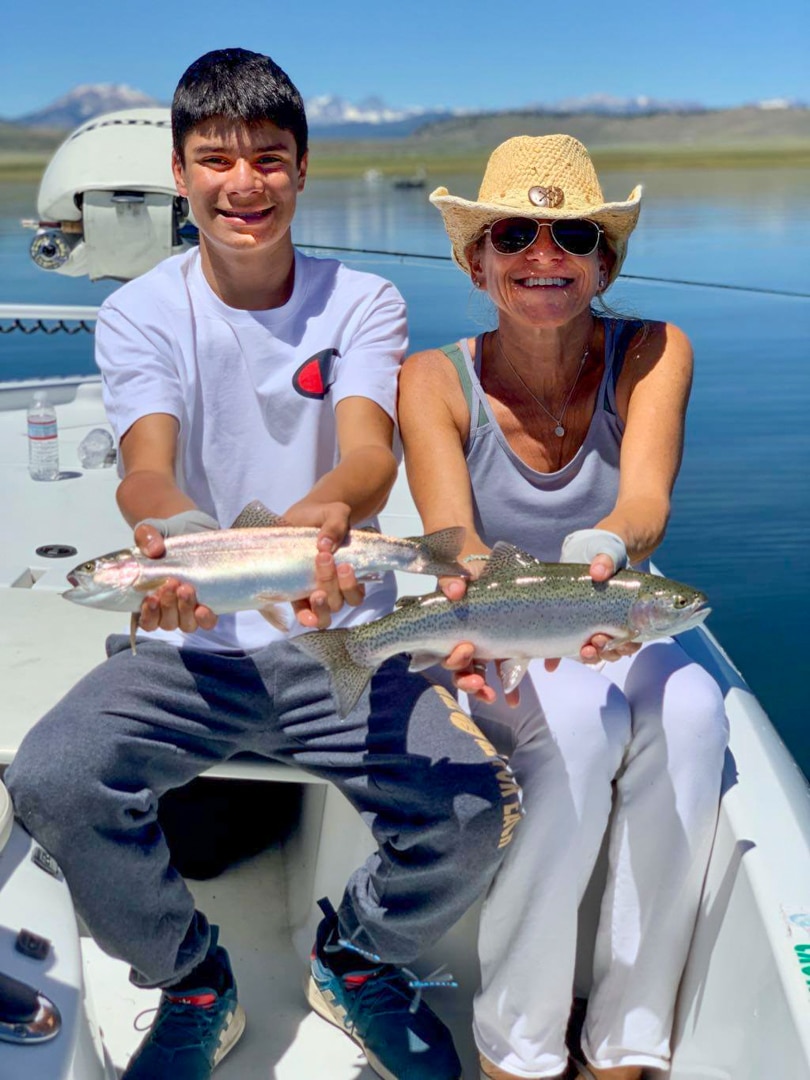 Take Hwy 395 to Bridgeport CA and turn on Hwy 182 towards Hawthorne Nevada immediately after you leave town heading south. You will end up at one of the best trout fishing lakes in the area. You can't miss it!
Check out our photo gallery.
Check out our videos.