Pyramid Lake is located in Sutcliffe, Nevada within close proximity to Reno. The lake is a remnant of the once massive body of water known as Lake Lahontan. It spans 28 miles in length and 8 miles in width and holds a depth of up to 356 feet. It is known for holding the largest trout species in the world, and cutthroat trout up to 24 lbs are pulled from these waters on a regular basis. Pyramid Lake fly fishing guide will provide you with some of the best fishing you will experience for trout.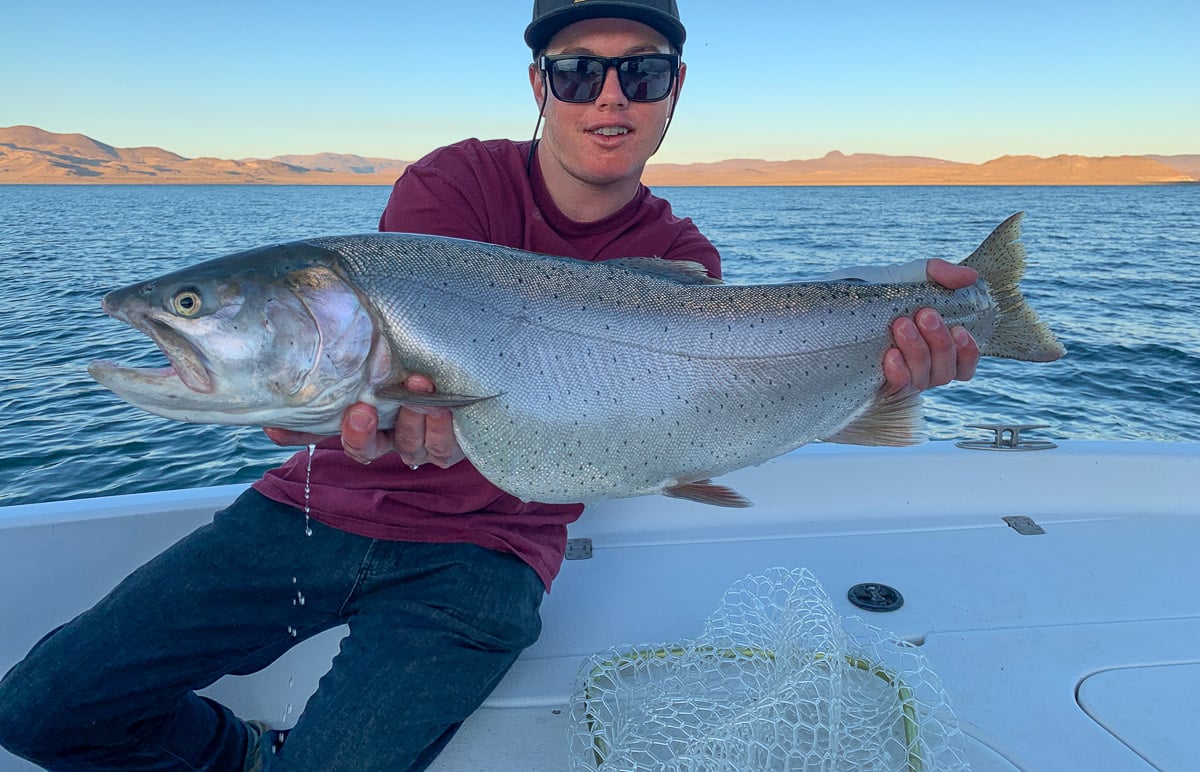 These giant Lahontan Cutthroat Trout are sought after by many anglers, and folks travel from all over the country to fish for them. Fly fishing is very effective here, and until you hook a monster cutthroat on a fly rod from Pyramid Lake, you don't know what you have been missing.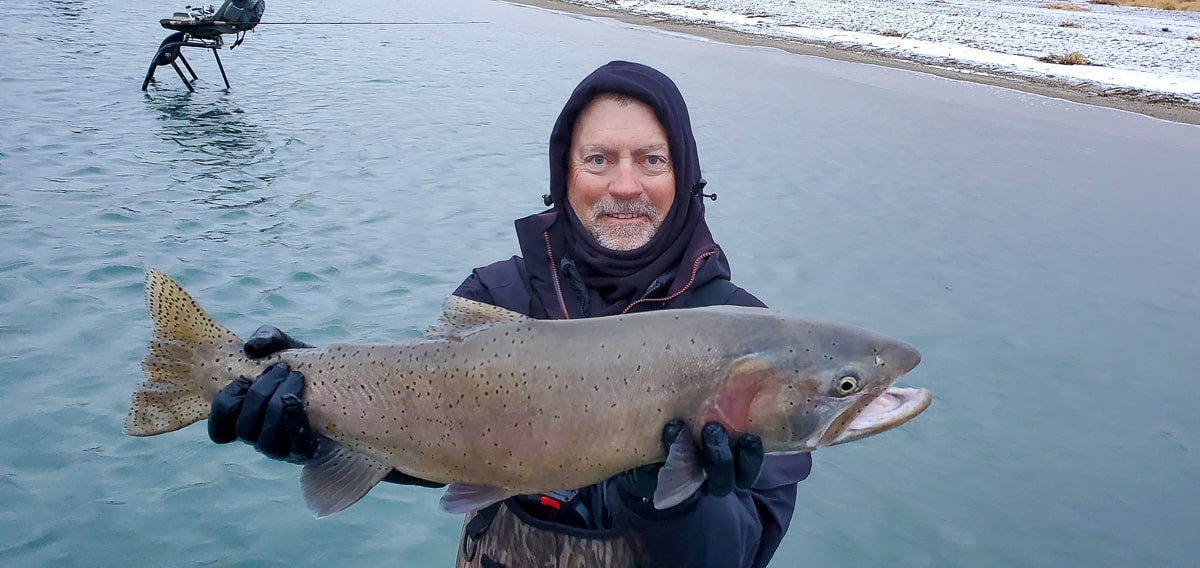 Fishing from a boat on Pyramid is one of the best ways to get after these giants. With a lake of this magnitude, our boat can take you in safety and comfort to the best locations quickly. We offer full day and half day trips here, but most anglers opt for the full day option, which gives them longer fishing time and fishing multiple days is quite common with our clients since this is a specialty destination.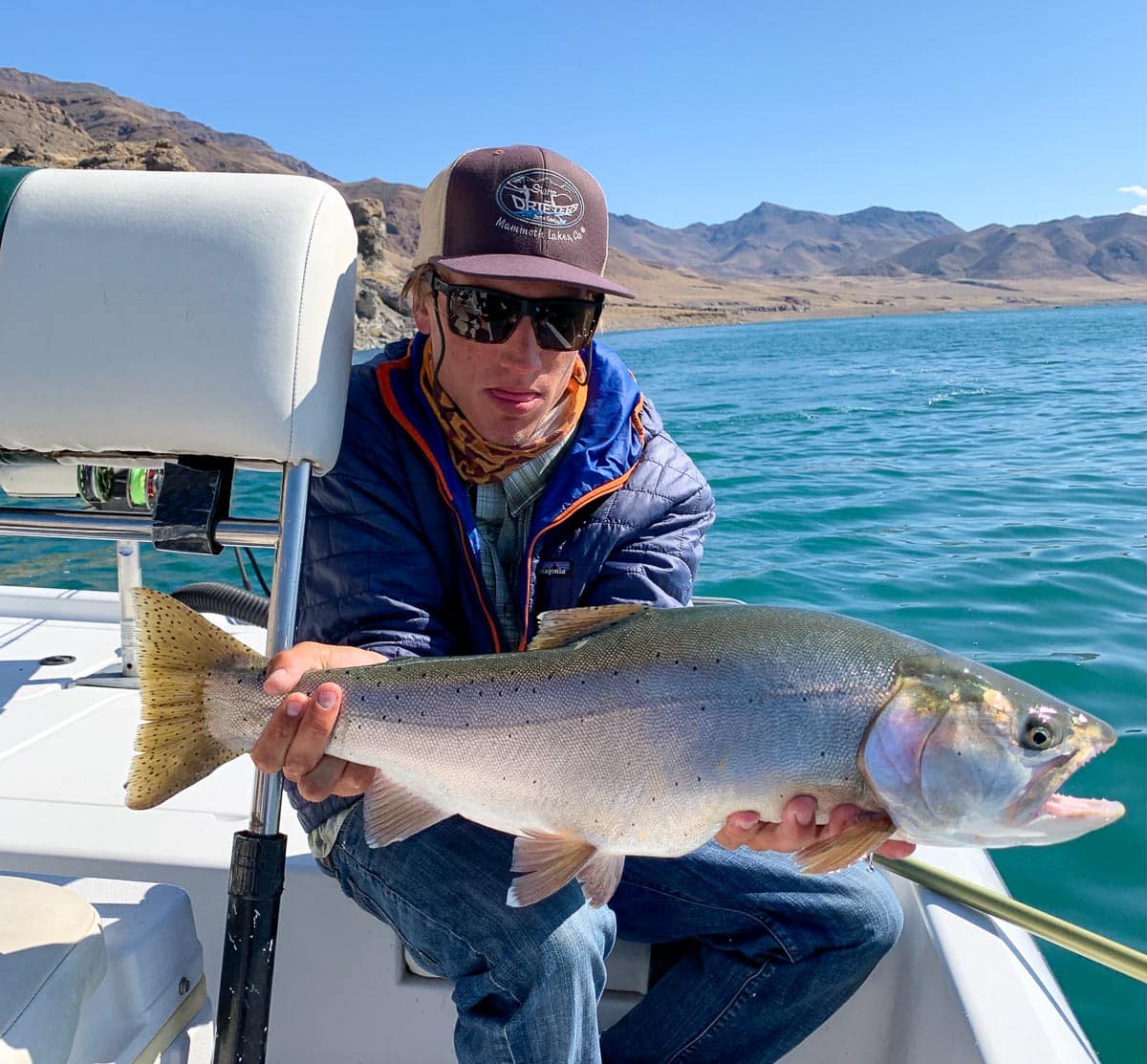 You will be fishing in style with United States Coast Guard Captain Hans Grotewold. Hans will be guiding you on his 24′ Champion Bay Boat which utilizes the finest cutting edge technology.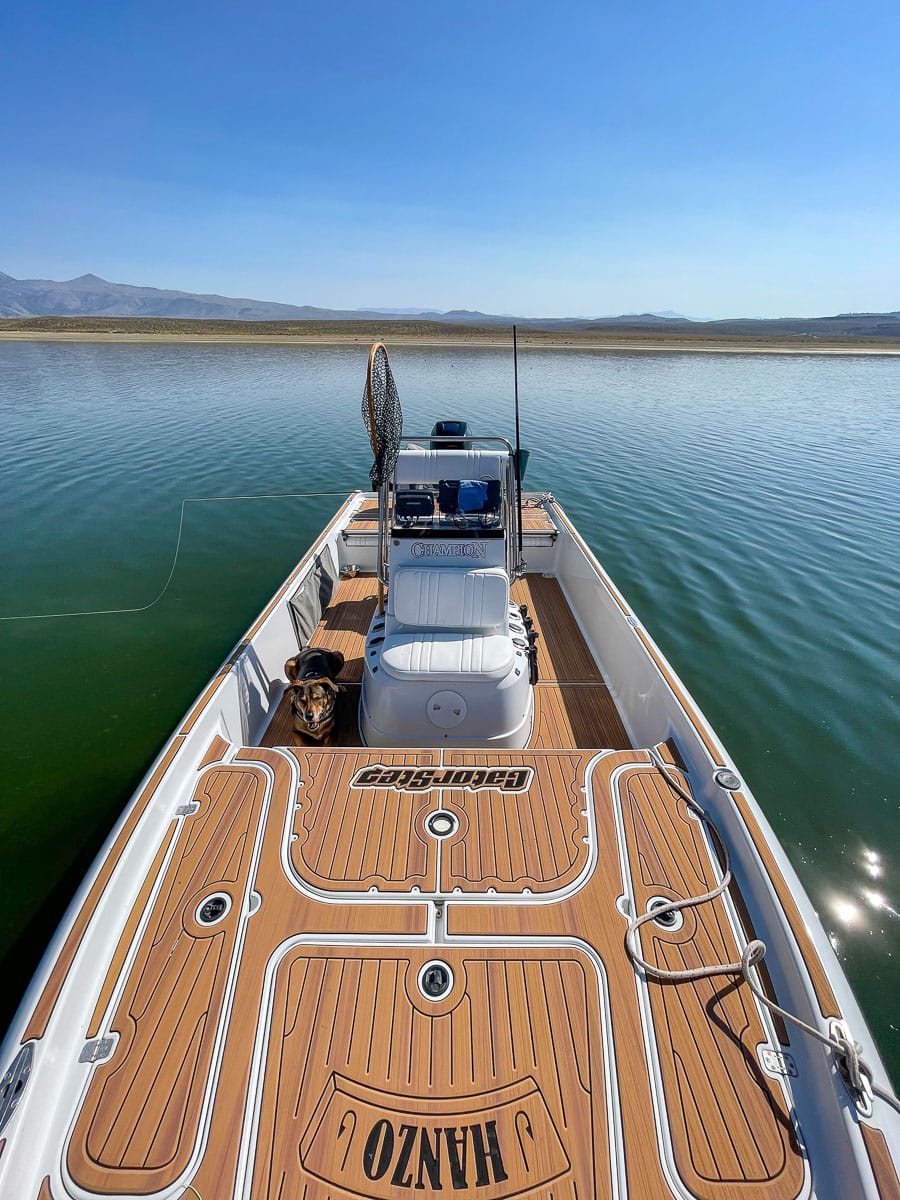 This boat is tricked out with the latest fish finding electronics and features. If you have never experienced a trip with Hans, there is no better place to do it. Hans has all the best spots on the lake pinned down and the anticipation of catching a monster trout of a lifetime can become a reality here. You just show up in the morning with your tribal permit for the day's fishing, and Hans will take care of everything else.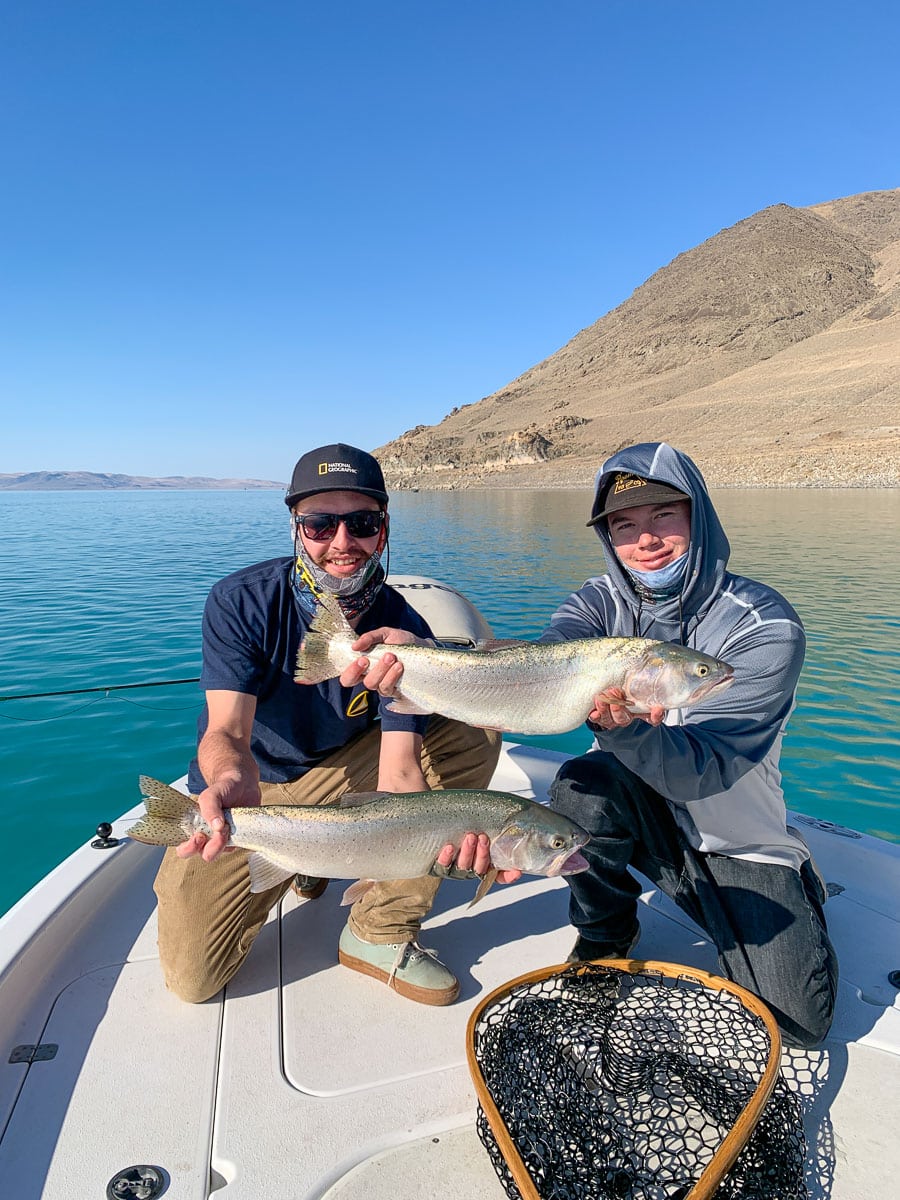 Rates are as follows:
Full Day (8 hours): $850 for 1-3 people
Half Day (5 hours): $650 for 1-3 people
All gear for your trip and bottled water will be provided. From time to time weather may determine whether or not it is safe to get out on the water. The decision to fish for the day will be made by your guide. In the event that it would not be safe to go fishing, your deposit will be rolled over for a future trip to be used for a return trip on Pyramid Lake or another location in the Eastern Sierra/Mammoth Lakes area.
If you would like to experience some of the best giant Lahontan Cutthroat trout fishing from a boat on Pyramid Lake, give a click here and we will contact you with more information and help you set up your trip or call or text us at 760-935-4250.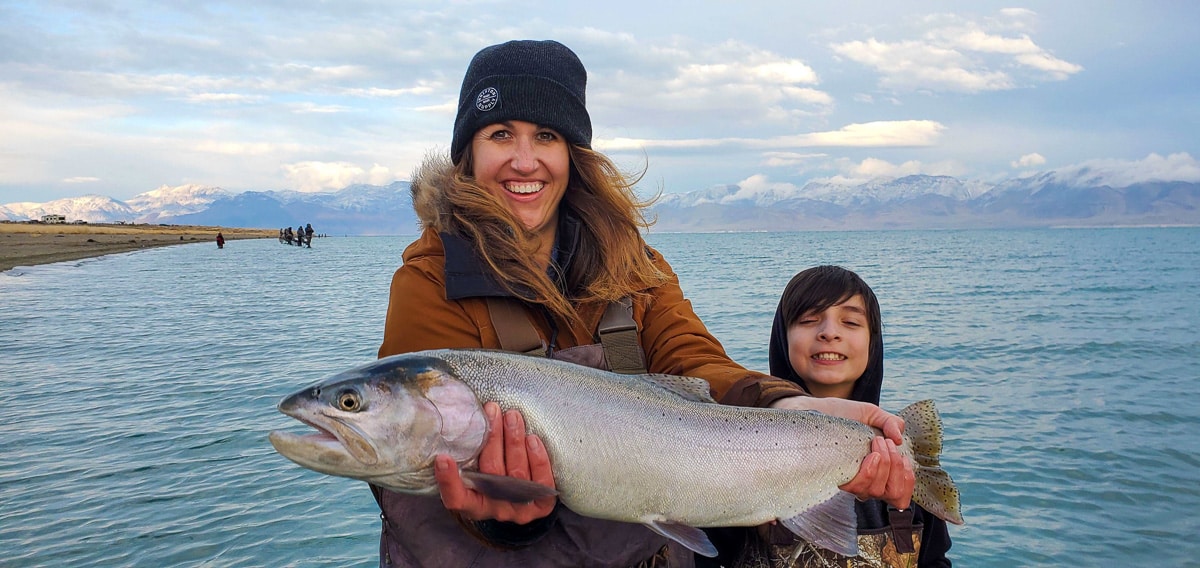 Pyramid Lake Fishing Guide