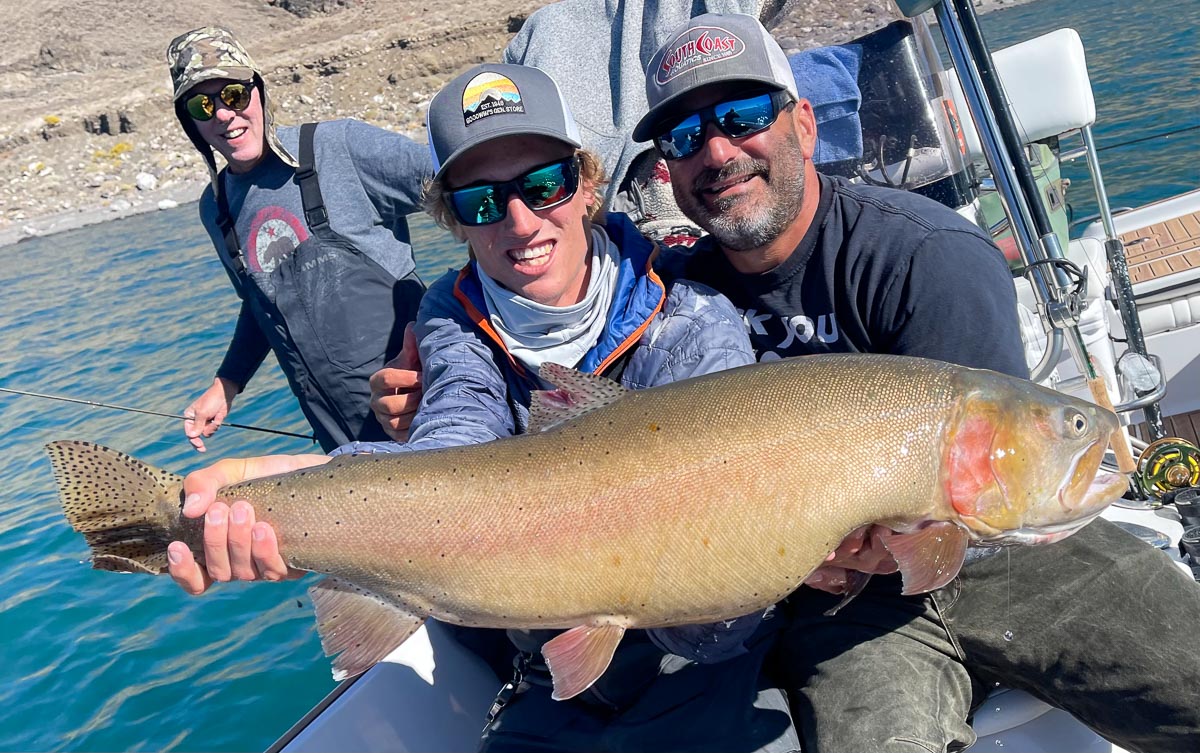 The aspen trees are in full fall colors now, and a few light snowfall days have brought a dusting to the mountains, making for some spectacular scenery. Fishing has been very good on Crowley Lake for quality sized trout on midges and baitffish patterns. The north arm of the lake has been the place to be for most fishermen. The LADWP was taking water out of the lake last week and there was some major concern about the launch ramp still being useable due to dropping water levels. Rest assured we have been launching our boats daily and have experienced zero issues. The lake will stay open through the 31st of October as it usually does each year. The Upper Owens River is showing some sign of some larger rainbows now entering the river, and with the cooler nights and light snowfall this will begin to speed up the process. Hot Creek is fishing well with smaller nymphs and egg patterns in the Interpretive Site and in the canyon. The Lower Owens River is now stabilizing to winter flows and we will be fishing around here shortly. The East Walker River is very low and we do not plan on much of an increase prior to its November 15th closure. Pyramid Lake has been going off on the monster cutthroat feeding heavily on baitfish. Many fish of a lifetime are being hooked daily and it will get better as we get into the winter months.
Crowley Lake is in its typical fall mode, which means larger fish of all species of trout. Midges and baitfish patterns are very effective currently, and there are a lot of fish concentrating in the north end of the lake. There is still a half of month left of fishing here from a boat, and some of the largest trout are caught in the month of October. We will be fishing here by boat until October 31st and then we have the option of fishing from shore or float tube until November 15th. Fish seem to be at various depths now depending on the conditions. Click here for a look at some new flies, (terrestrials, nymphs, dry flies, stream side tools, split shot, leaders, etc) Best midge patterns to have on hand are #16 – #20 SD Chironomidge, #16 – 20 Tungsten Zebra, #16 Midge Larva, #12 -18 Blood Midge, #14 -18 Grey Water, #16 – 20 Red Butt Midge Dark Head and Glass Head, #16 -20 Red Rib Midge Glass Head, #18 Gillie Light and Dark, #16 – 20 Copper Tiger midge, #16 Broken Back Copper Tiger Midge, #14 – 16 Blood Midge, and #16 -18 Mud Candy.
Hot Creek's major bug hatches are now done, but during the high pressure days the midges still seem to keep their attention. The majority of the bite is occurring below the surface now with smaller nymphs and egg patterns. San Juan Worms, #18-20 Flashback Pheasant tails, Bead Poxyback Brassie, Serendipity Red and Black, and Tangerine Opaque and Flamingo Otter Eggs.
The Upper Owens River is now entering fall mode. Look for some larger rainbows and browns to start making their way into the river. Egg patterns (all of our Otter Egg colors), #14-18 Light and Dark Assassins, #14 – 18 Flashback Pheasant Tails, midges, and squirmy worms and San Juan Worms in Red and Brown will work well now and through the winter months.
Lower Owens River flows now down to 200 cfs and getting in prime shape for winter drift boat fishing and wading. We will be launching our drift boats here shortly and reporting on conditions here very soon. Streamer chucking from the boat will be the primary method of fishing here until the flows get slightly lower.
Pyramid Lake has been nothing short of amazing and spectacular. Big fish and big numbers are the name of the game here now. We are getting fish up to 20 lbs on the larger end and 26″ on the smaller end. The fish are feeding heavily on the plentiful baitfish (tui chub) around the lake. This makes for some really exciting fishing watching these fish corral the bait and attack it. Pyramid Lake is a special place to fish and there are not many other places like it. Fishing from the boat keeps you on the fish all day and heavy hitter cutthroat like these put up some serious fights. We have a few dates left in October, and November is open for booking if you'd like to experience these fish of a lifetime.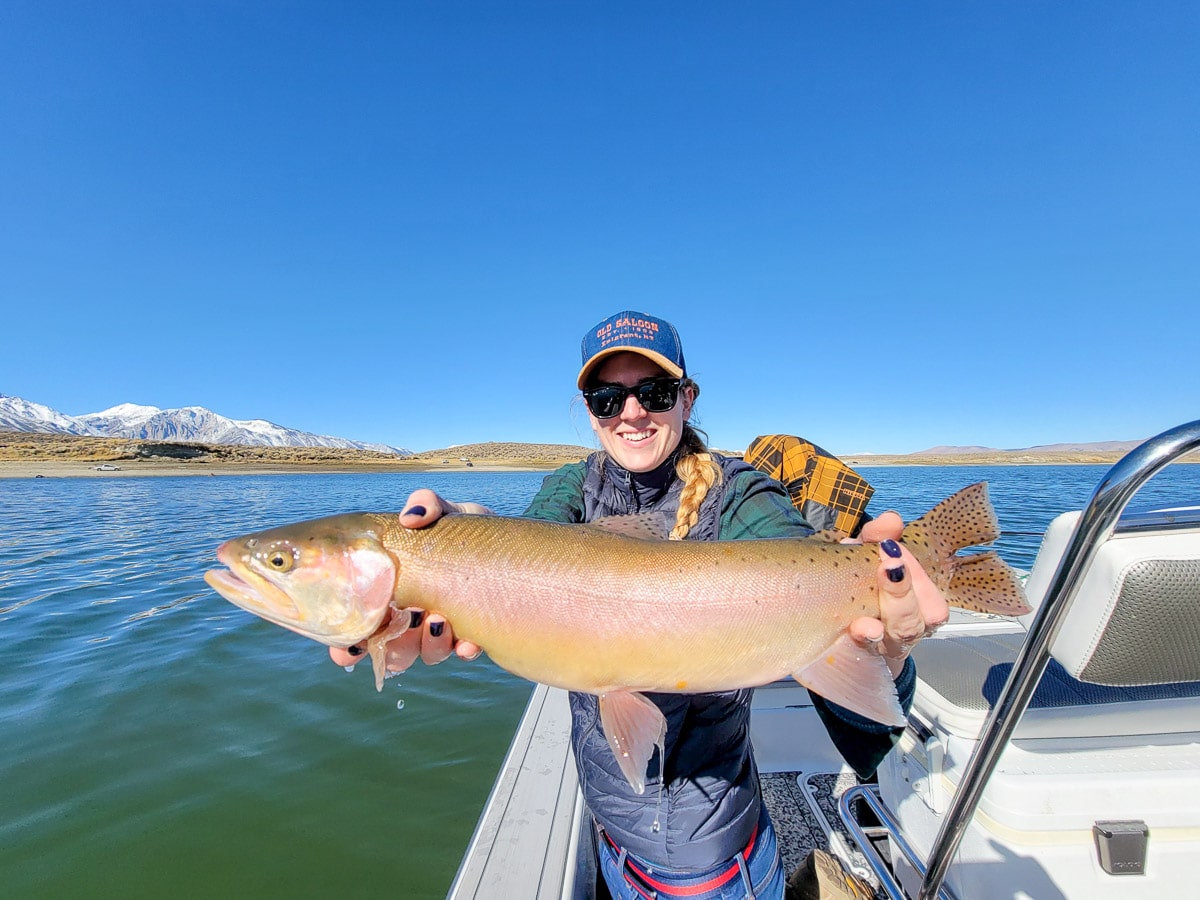 Caroline fished with Doug Dolan and caught this monster cutthroat trout on Crowley Lake.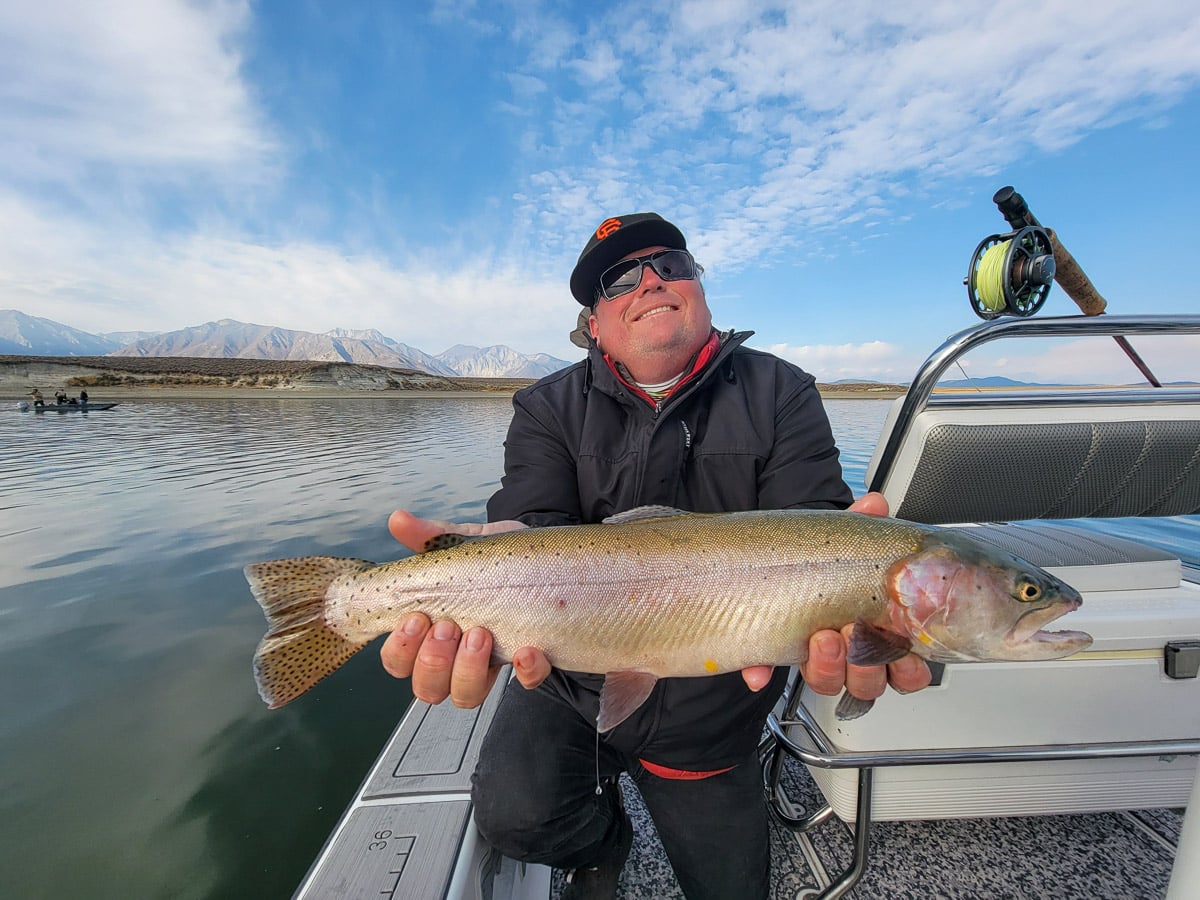 David got on some nice ones with Two Bug Doug as his guide like this large cutthroat trout.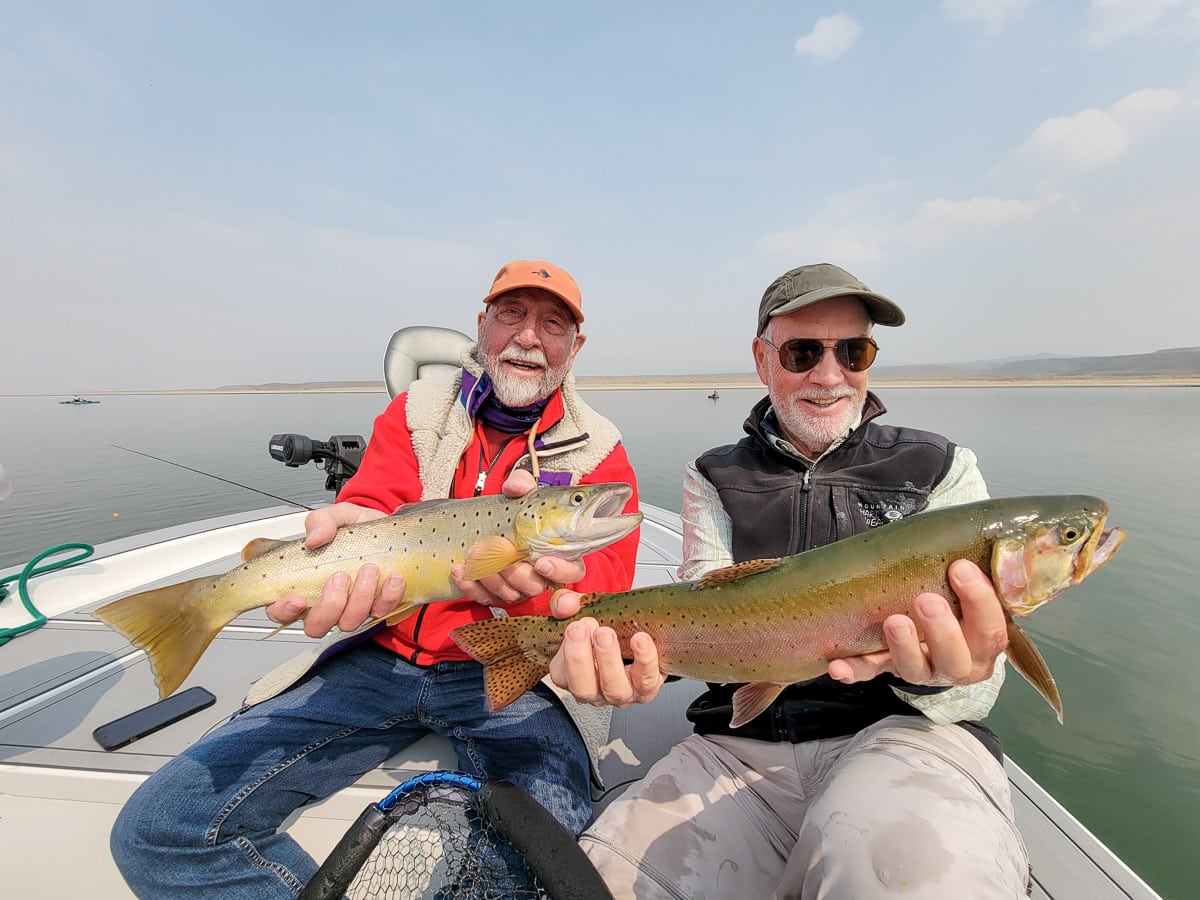 Rick and Tom fished Crowley Lake for this nice double of trout with Two Bug Doug.
Hans got Bill on some huge cutthroat trout from Pyramid Lake.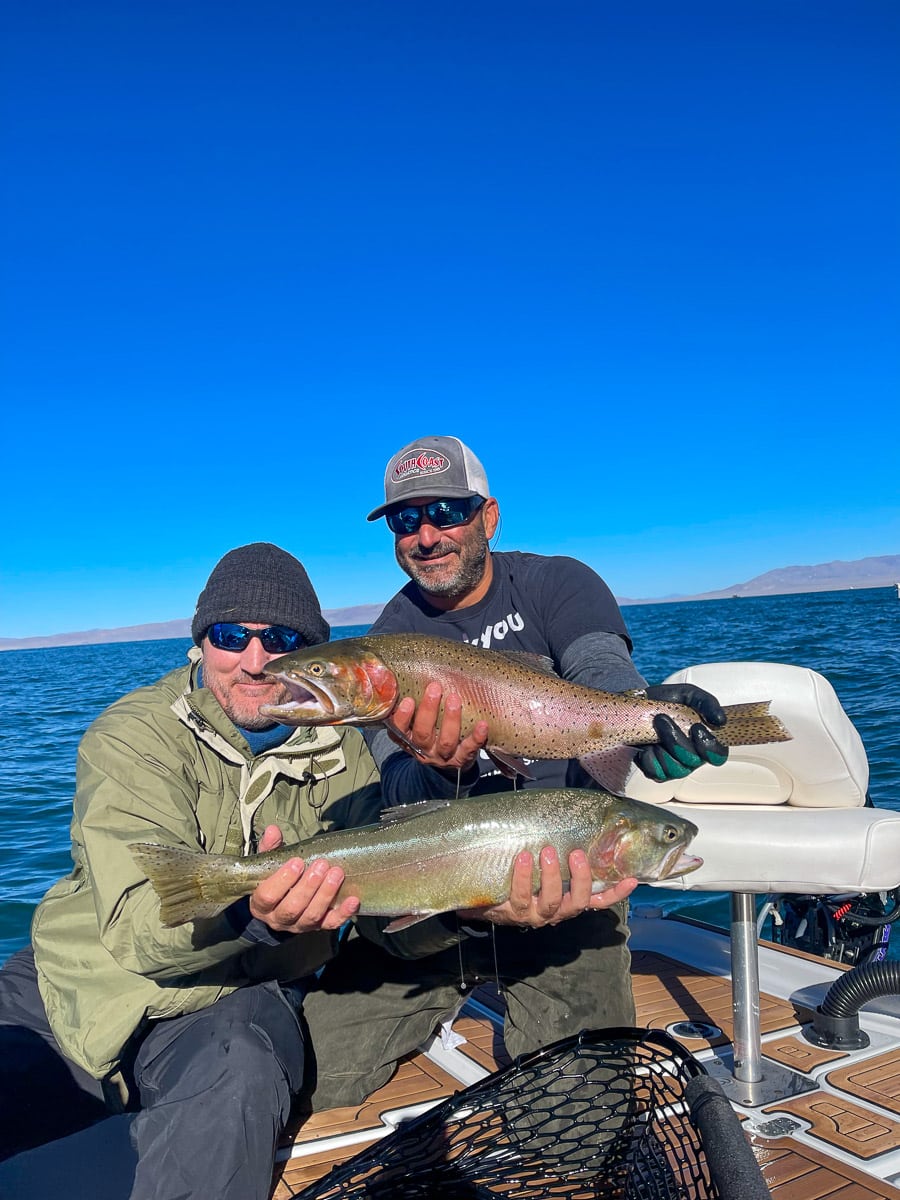 Chris and Backus slayed the monster cutthroat trout at Pyramid Lake with Hans.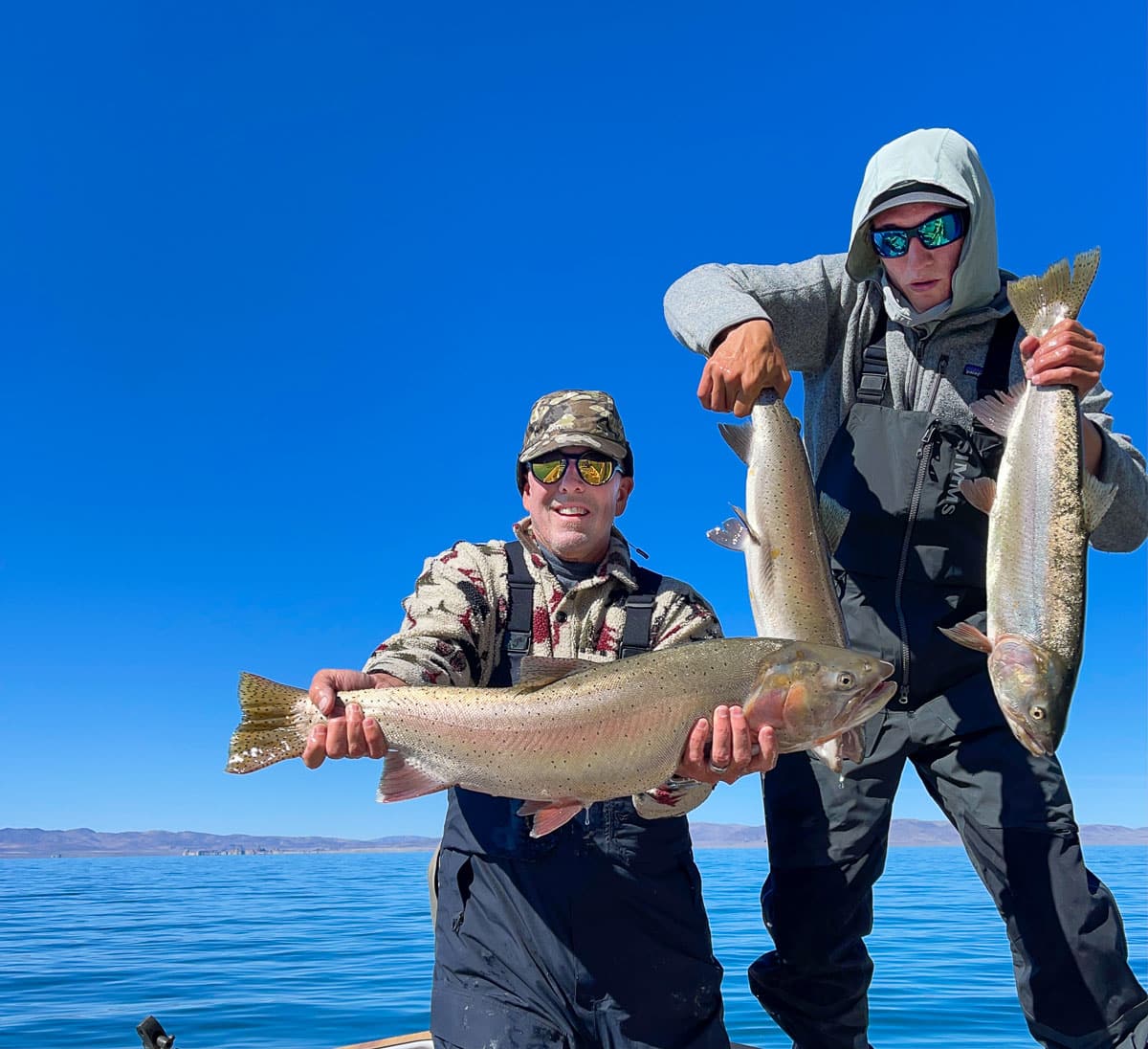 Hans and Bill display just how good the fishing is at Pyramid Lake.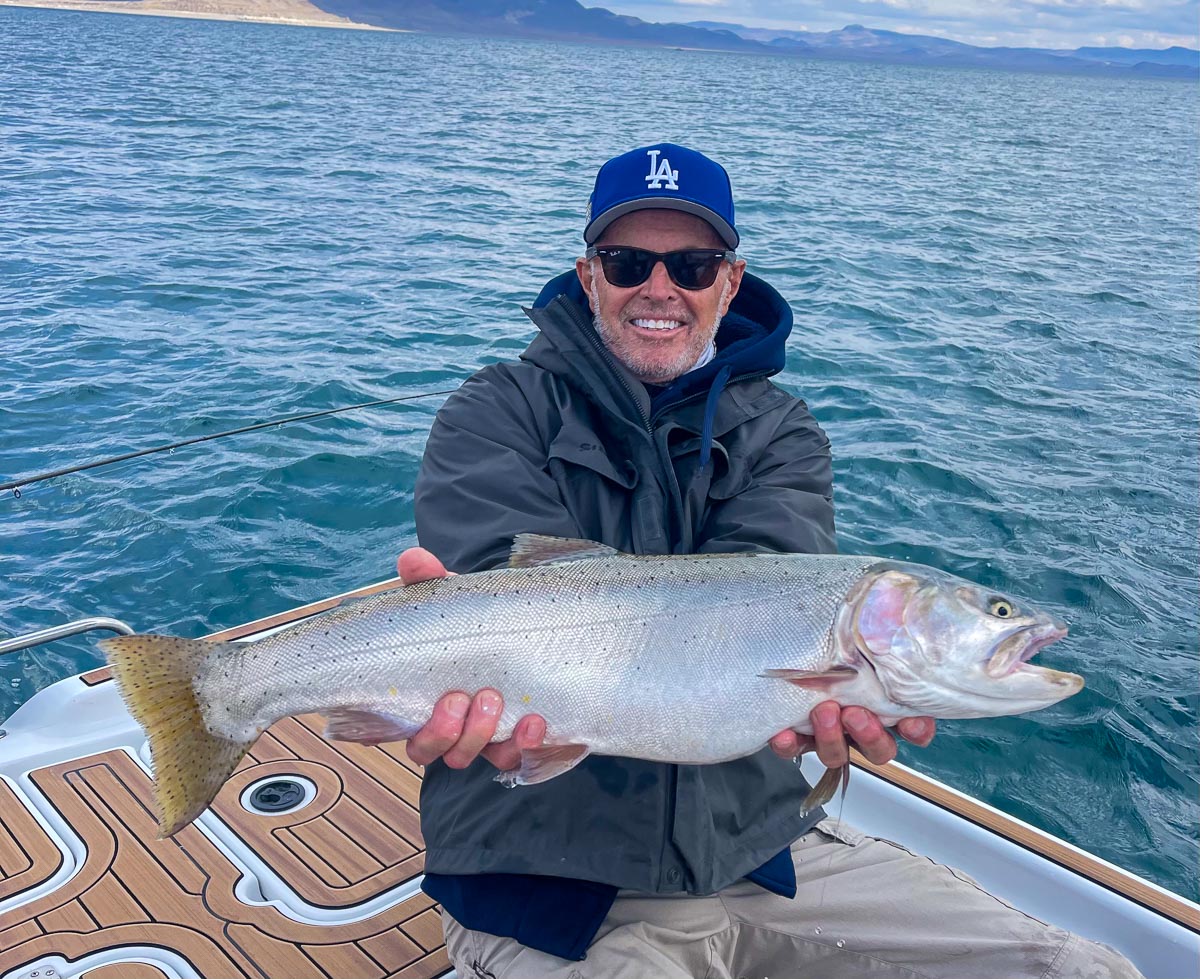 Greg got into some solid cutthroat trout on Pyramid Lake with Hans.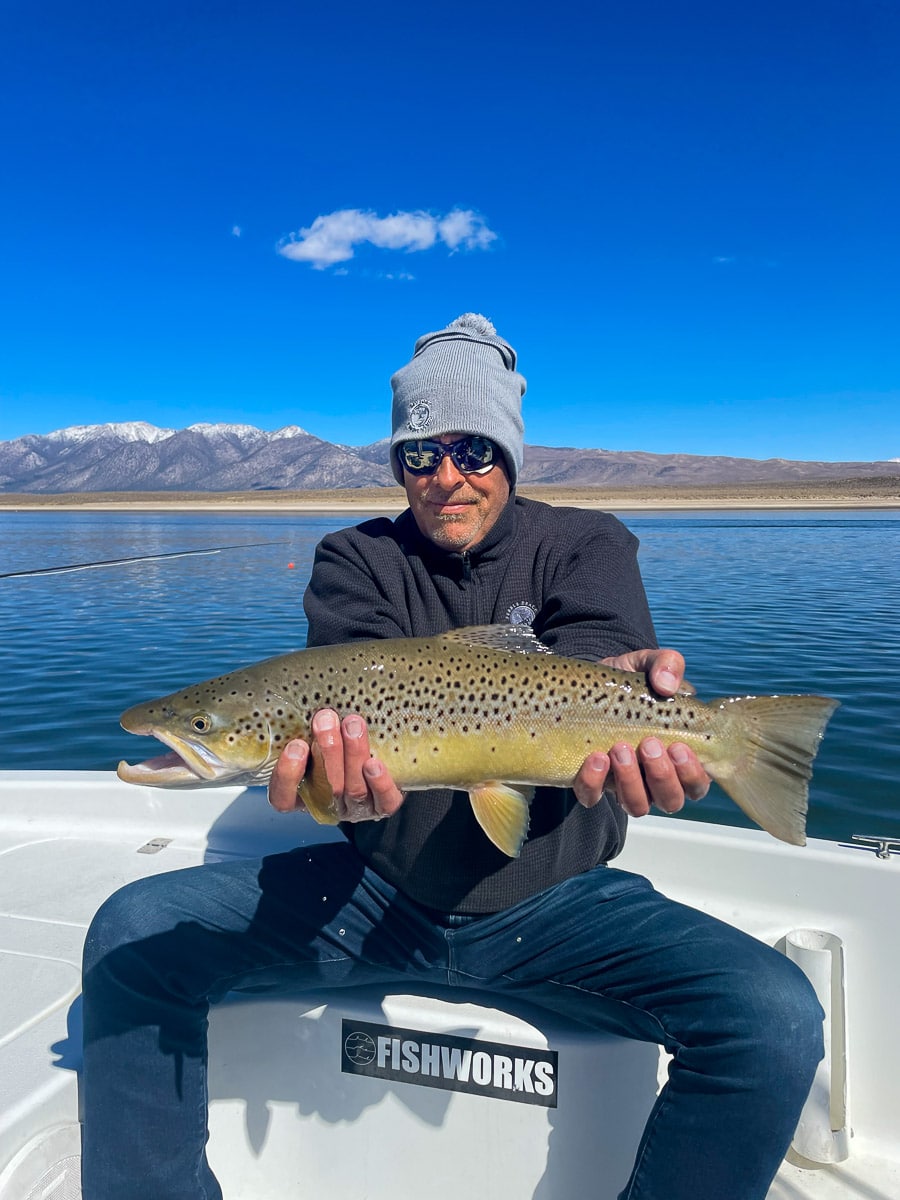 Devin got Steve on this awesome brown trout from Crowley Lake.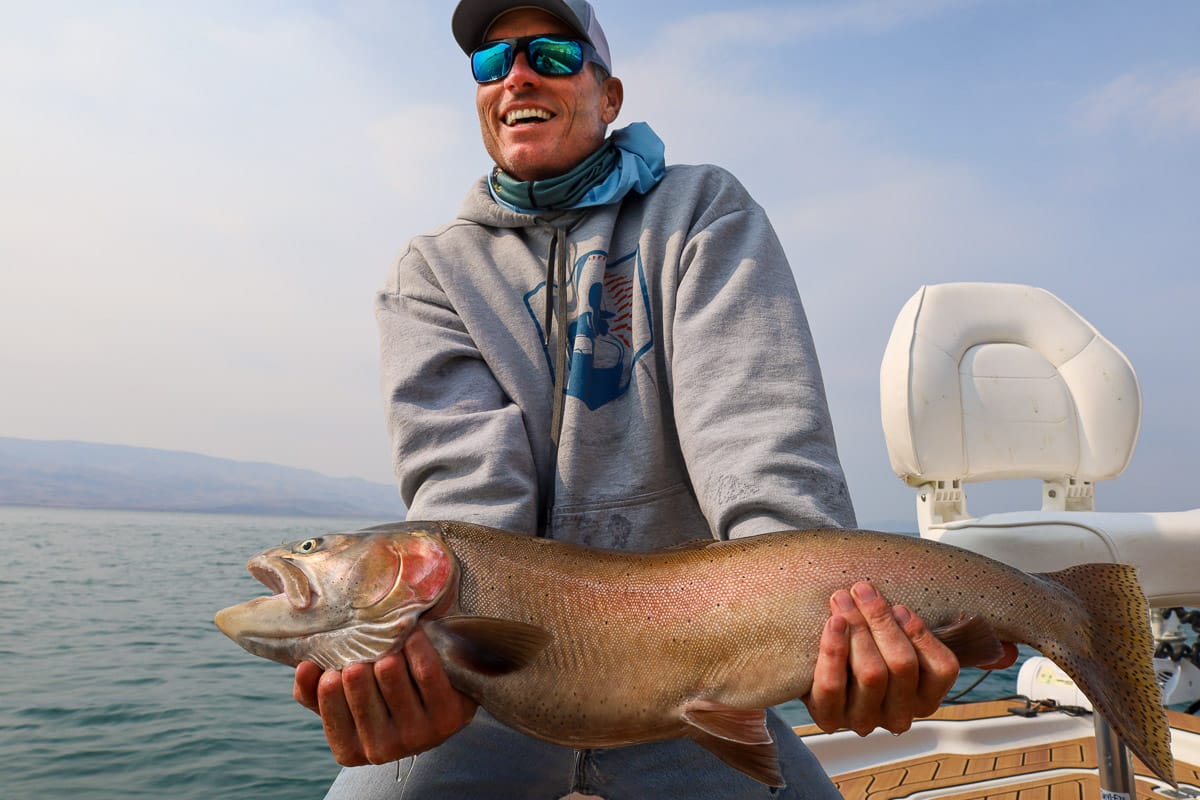 Kip slayed the cutthroat on Pyramid Lake with Hans.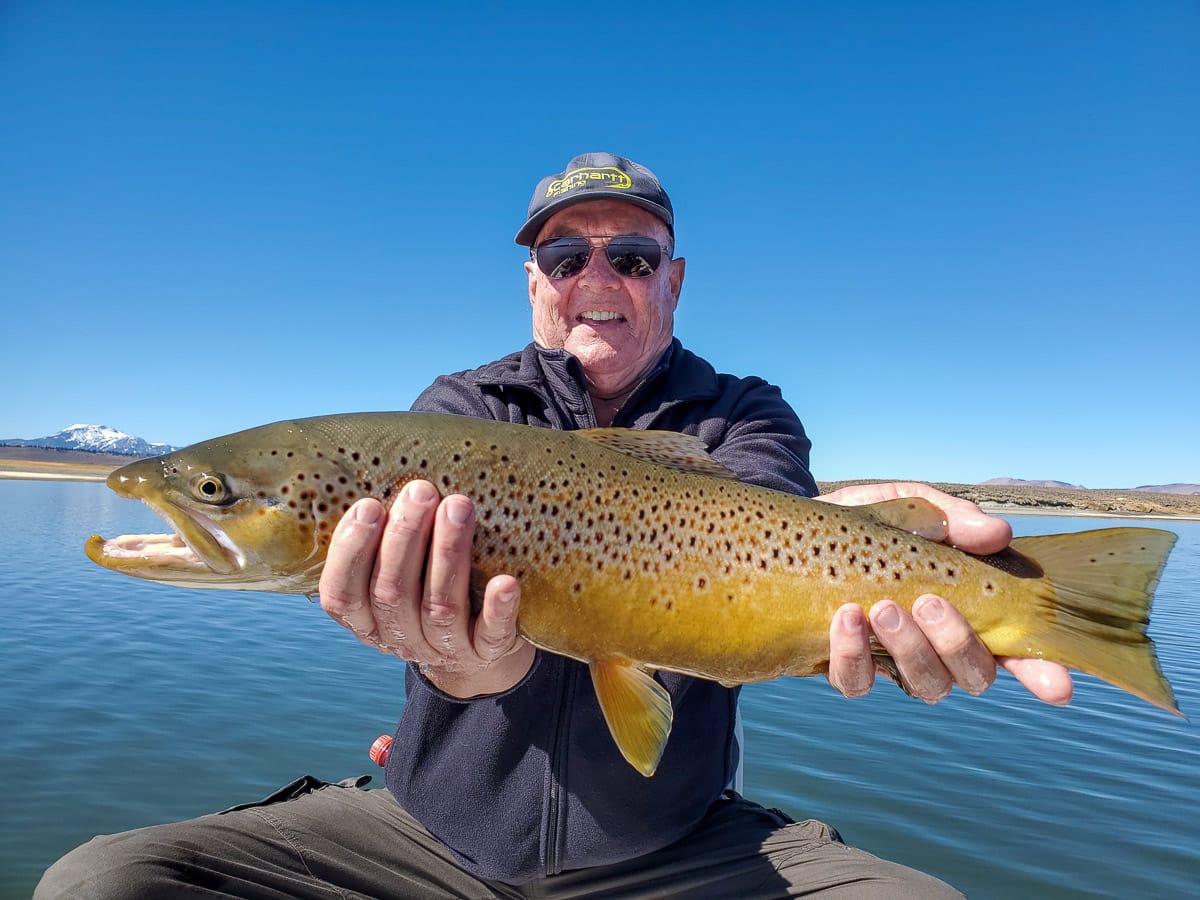 Seth guided Bruce to some absolute pigs like this stunning brown trout from Crowley Lake.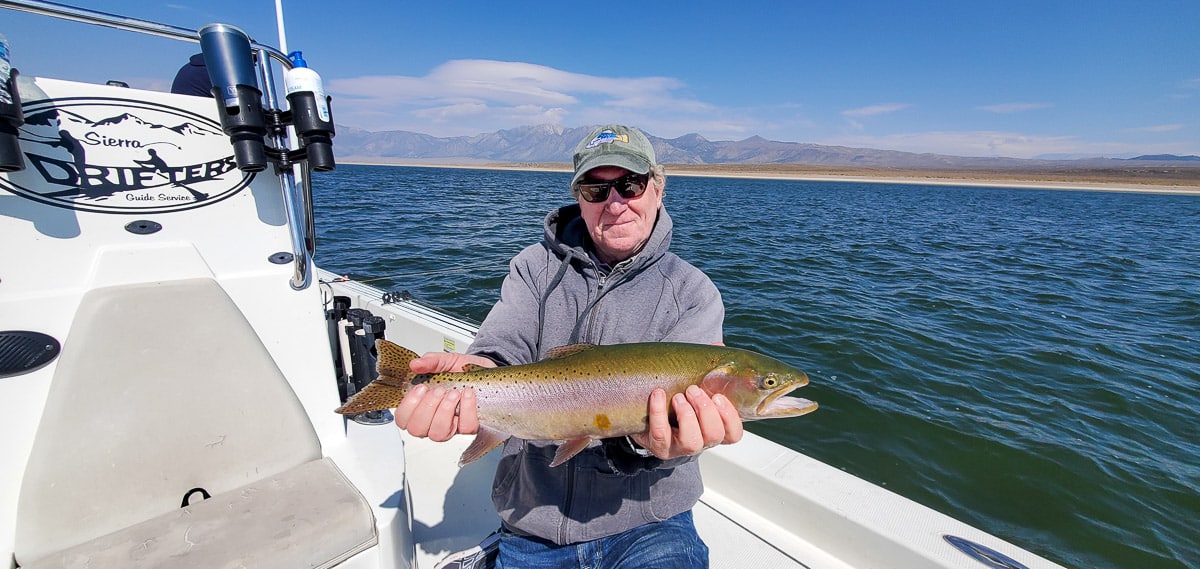 Doug R guided Stewart to some nice fish like this cutthroat trout from Crowley Lake.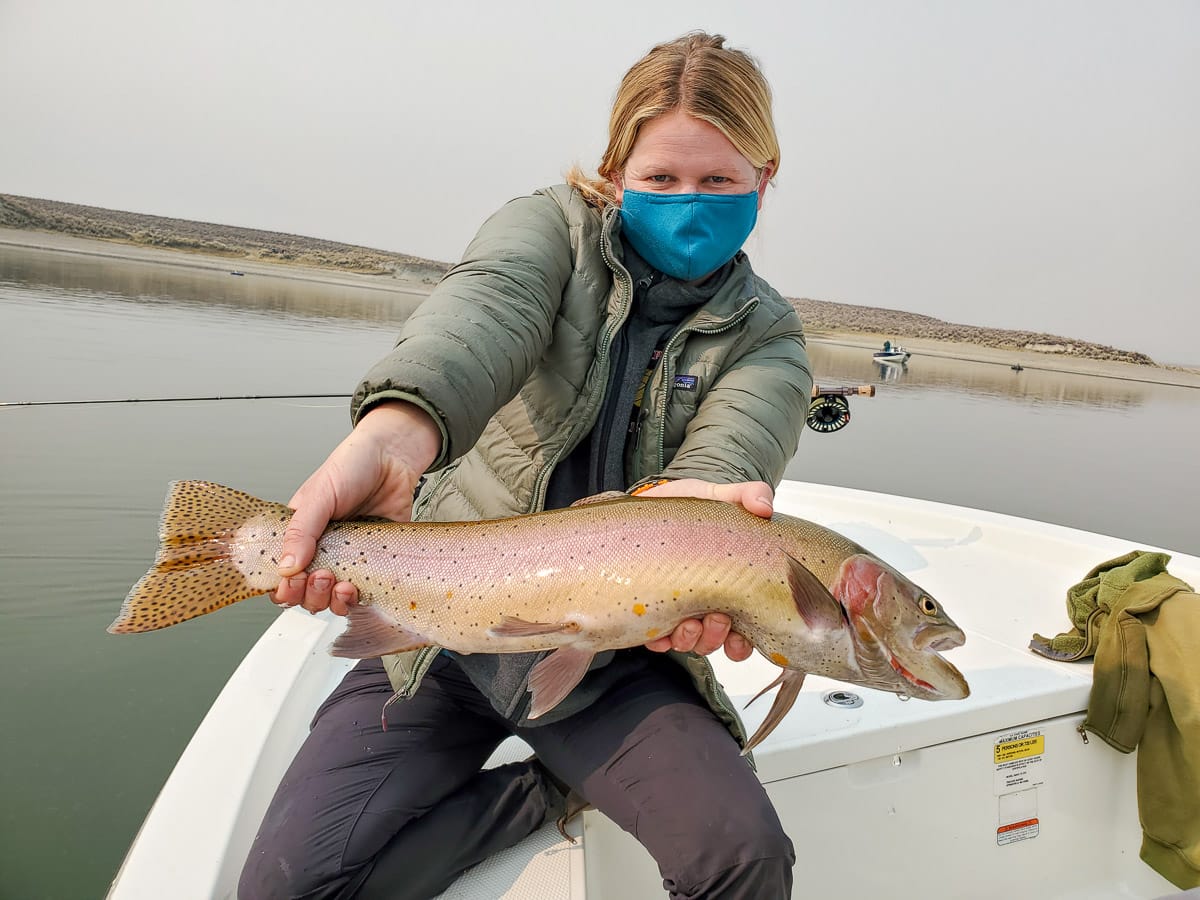 Seth put Anna on some nice fish like this fat cutthroat trout from Crowley Lake.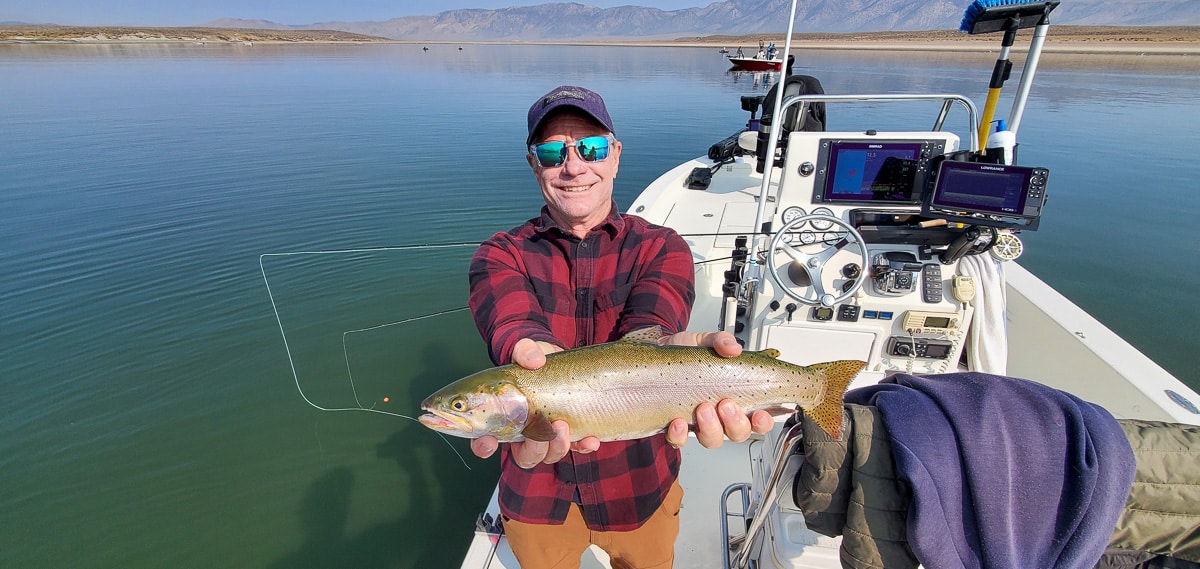 Doug R guided Keith to some good ones like this cutthroat trout from Crowley Lake.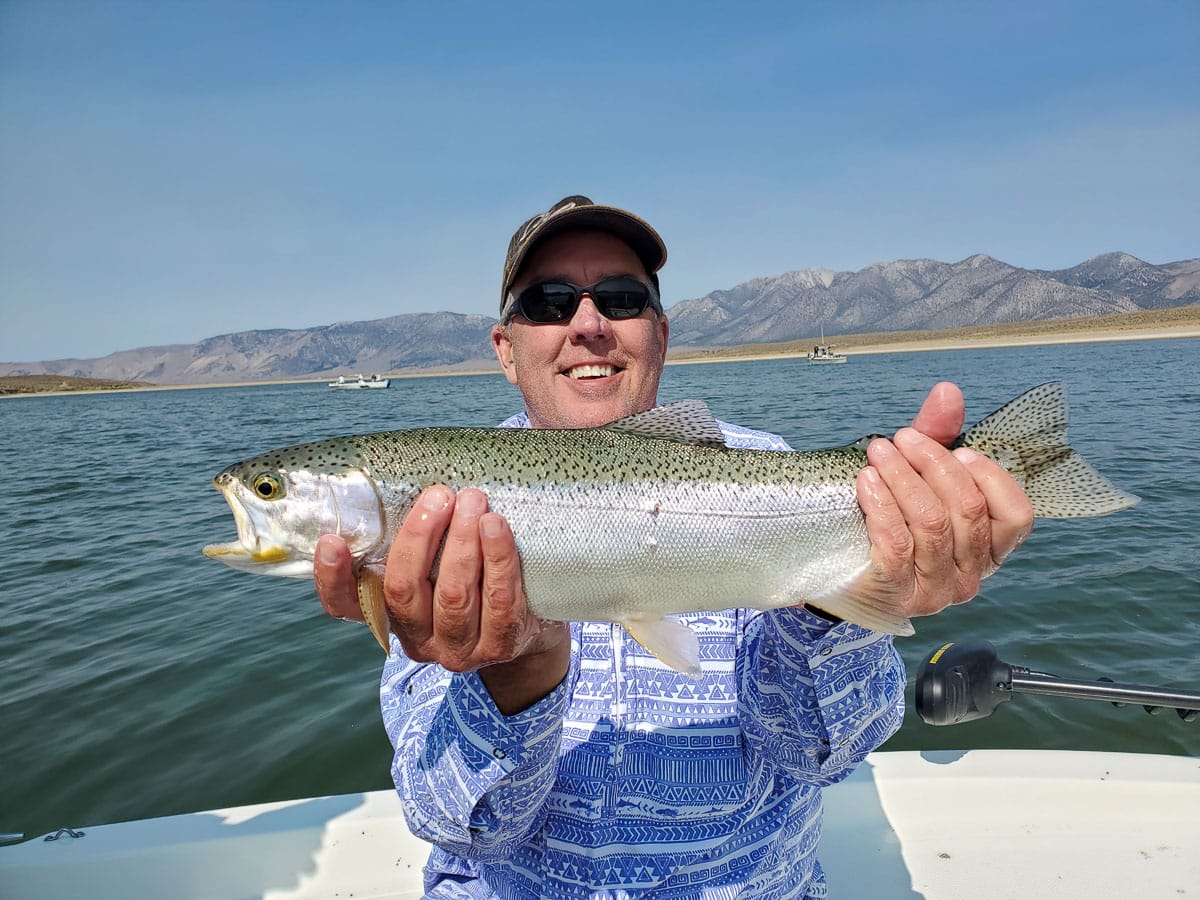 Steve stuck this nice rainbow trout from Crowley Lake while fishing with Seth.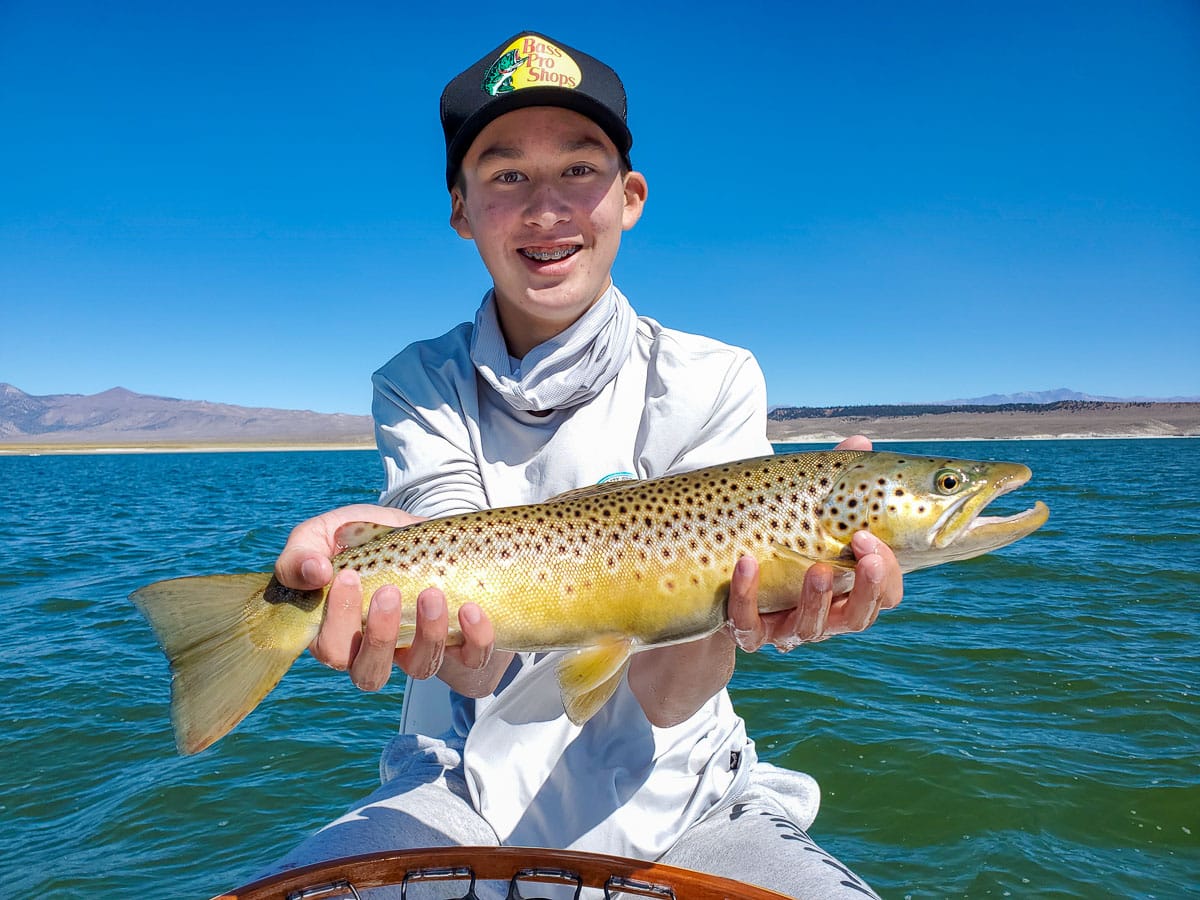 Young Carver got into some big ones with Seth like this awesome brown trout.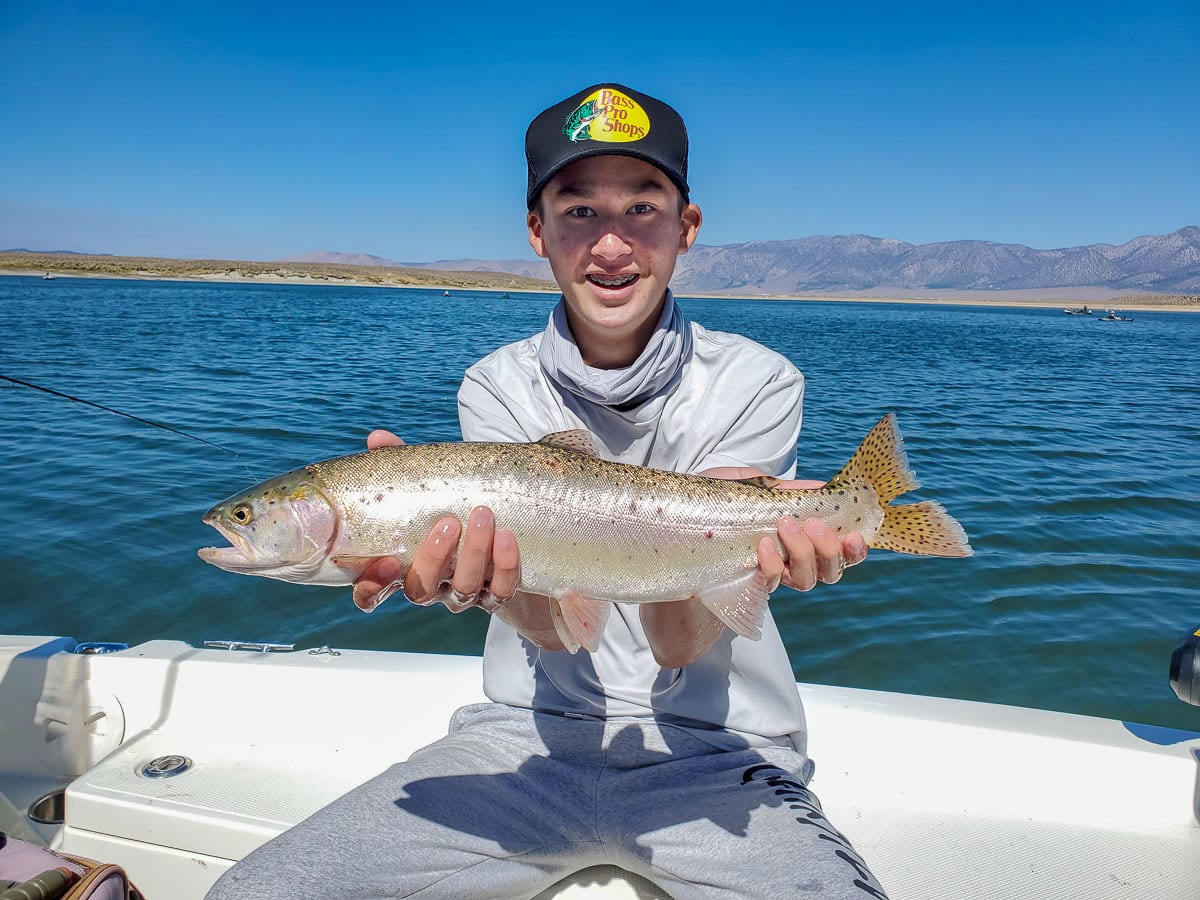 Carver with another nice trout.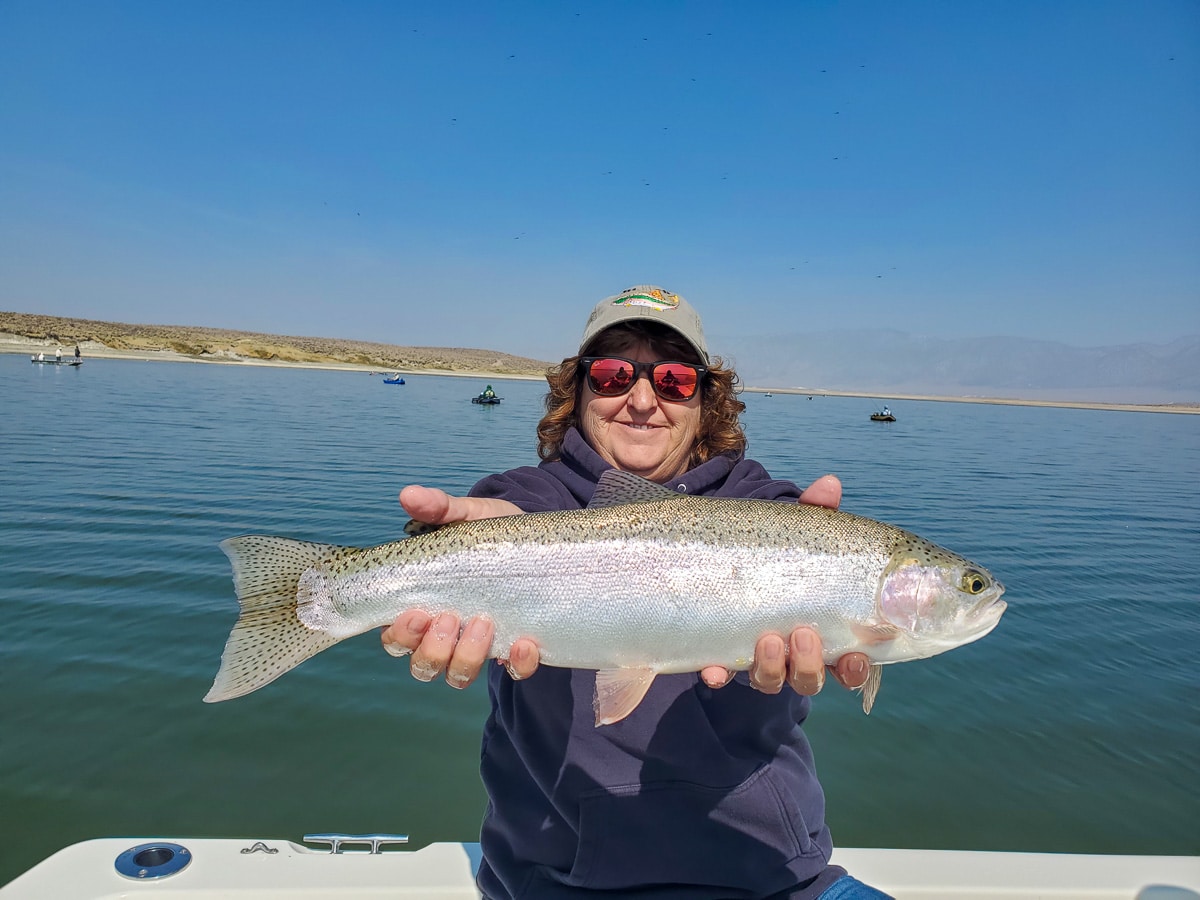 Jayme whacked some good ones like this rainbow trout while fishing with Seth.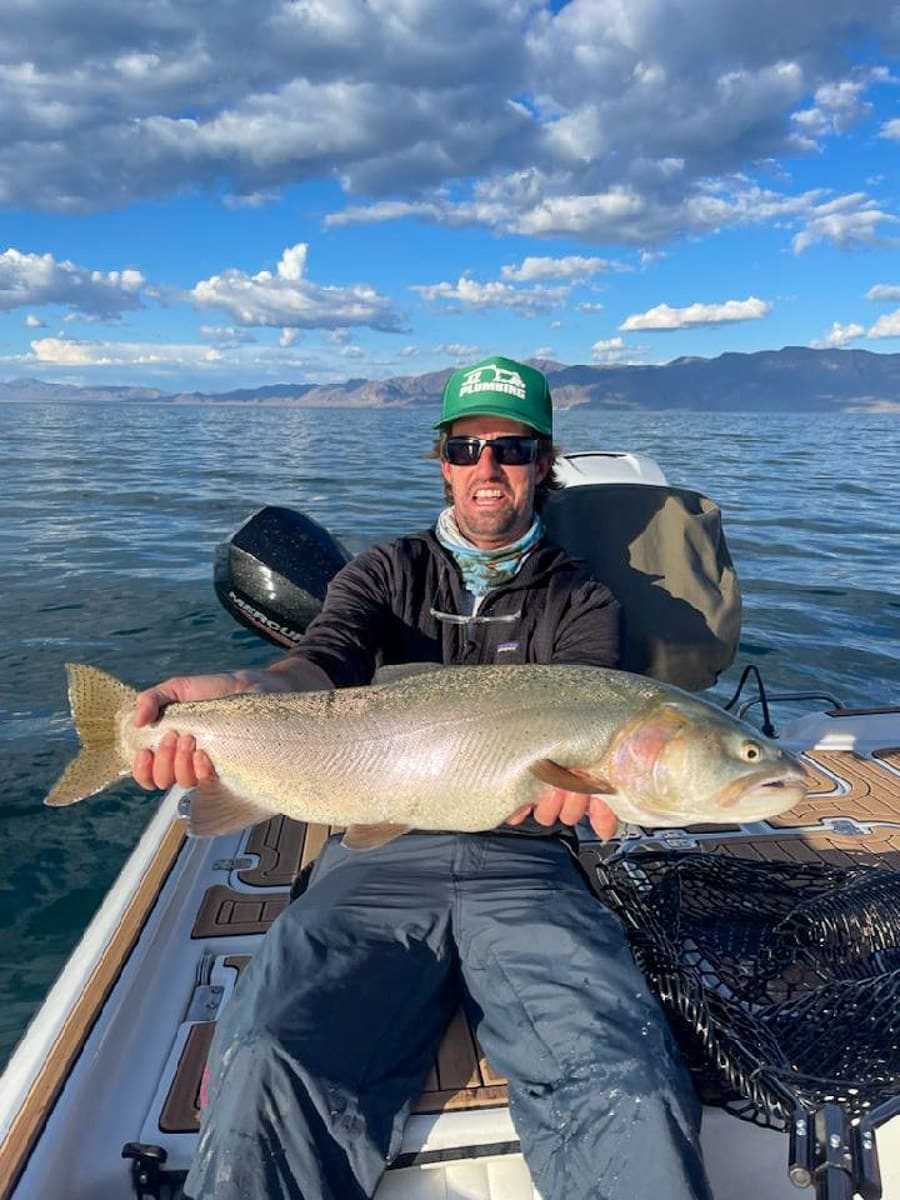 Kent stuck some real brutes while fishing with Hans on Pyramid Lake.
Here are our flies which are working on the Upper and Lower Owens River, Crowley Lake, Hot Creek, and East Walker in addition to the above patterns listed in our report:
SD Chironomidge
#16,
Para Midge
#20, 22,
Puff O' Smoke
#16,
Broken Back Copper Tiger Midge
#18, 20;
Assassin Light
#18;
Assassin Dark
#18;
Crystal Hi-Vis Parachute Blue Wing Olive
#18;
Crystal Tiger Midge Long
#18, 20;
Crystal Midge Pupa Copper
#18, 20;
Gillie Chironomid Pupa Dark and Light
#18, 20, 22,
Otter Eggs
in all colors,
Bead Head San Juan Worm Red And Brown
#14, 16;
Squirmy Worm Tungsten purple, pink, and red; Parallel Assassin Light #14-16, Parallel Assassin Dark #16; Loeberg Mallard Silver Badger; Spruce a Bu Dark and Light
Click HERE to purchase.
Click HERE to check out our great summer Sierra Drifters T-shirts and Hats.