Two Bug Doug
Trout Fly Fishing Guide
California DFW Guide License #: 10748, Liability Insured and Bonded
Inyo & Lassen National Forest Service Permitted
"Two Bug" Doug Dolan has been frequenting the waters of the Eastern and Western Sierra for most of his 45 years. He made the full time move to Mammoth Lakes almost a decade ago to fulfill his maniacal desire to catch trout on the fly and his passion to snow ski during the winter. If you have fished this area for more than a few times, no doubt you have seen Two Bug bendo on more than one occasion. Doug spends 250 days a year fly fishing (he is single ladies) and spends his evenings tying custom patterns (we are attempting to get him to release his secret streamers and go public).Doug has taken the second place in the prestigious Double Haul in the Fall float tube event. He has successfully completed the Clearwater guide school program.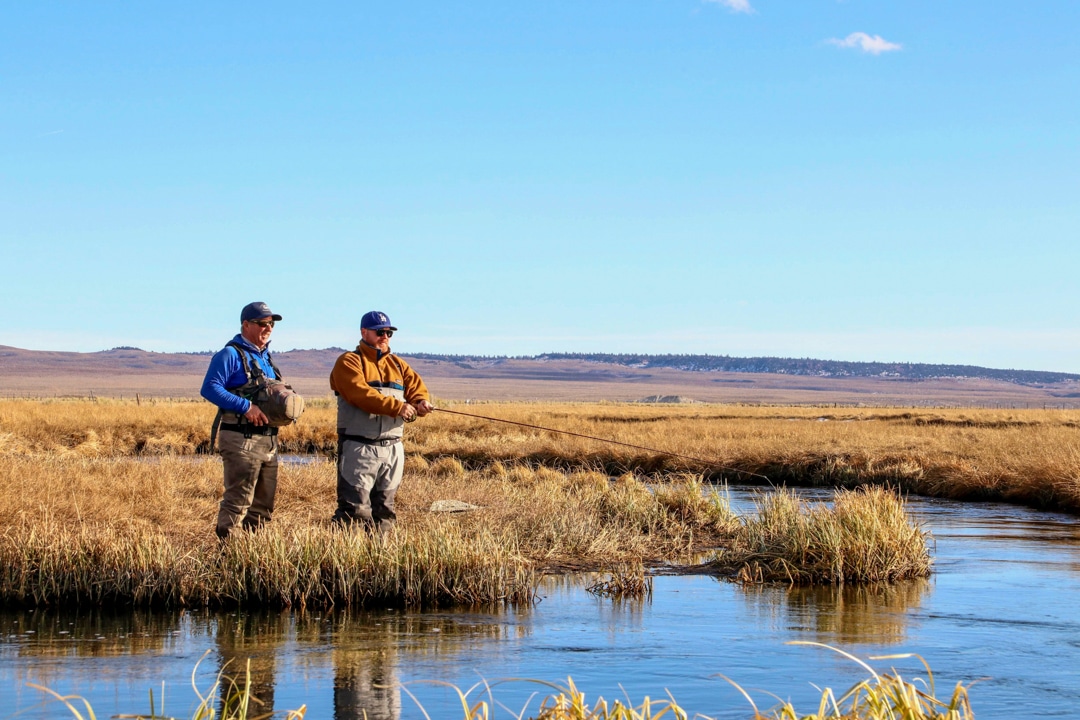 There is no mere mortal past or present that can keep a day-long pace while trolling from a float tube or kick boat with Two Bug. He has perfected trolling and stripping tactics that have earned him the well-deserved reputation of being in the upper echelon of tubers in the float tube capital of the world. He is the strongest kick boat or float tube guide we know of and we can all get pointers from him in this area for sure.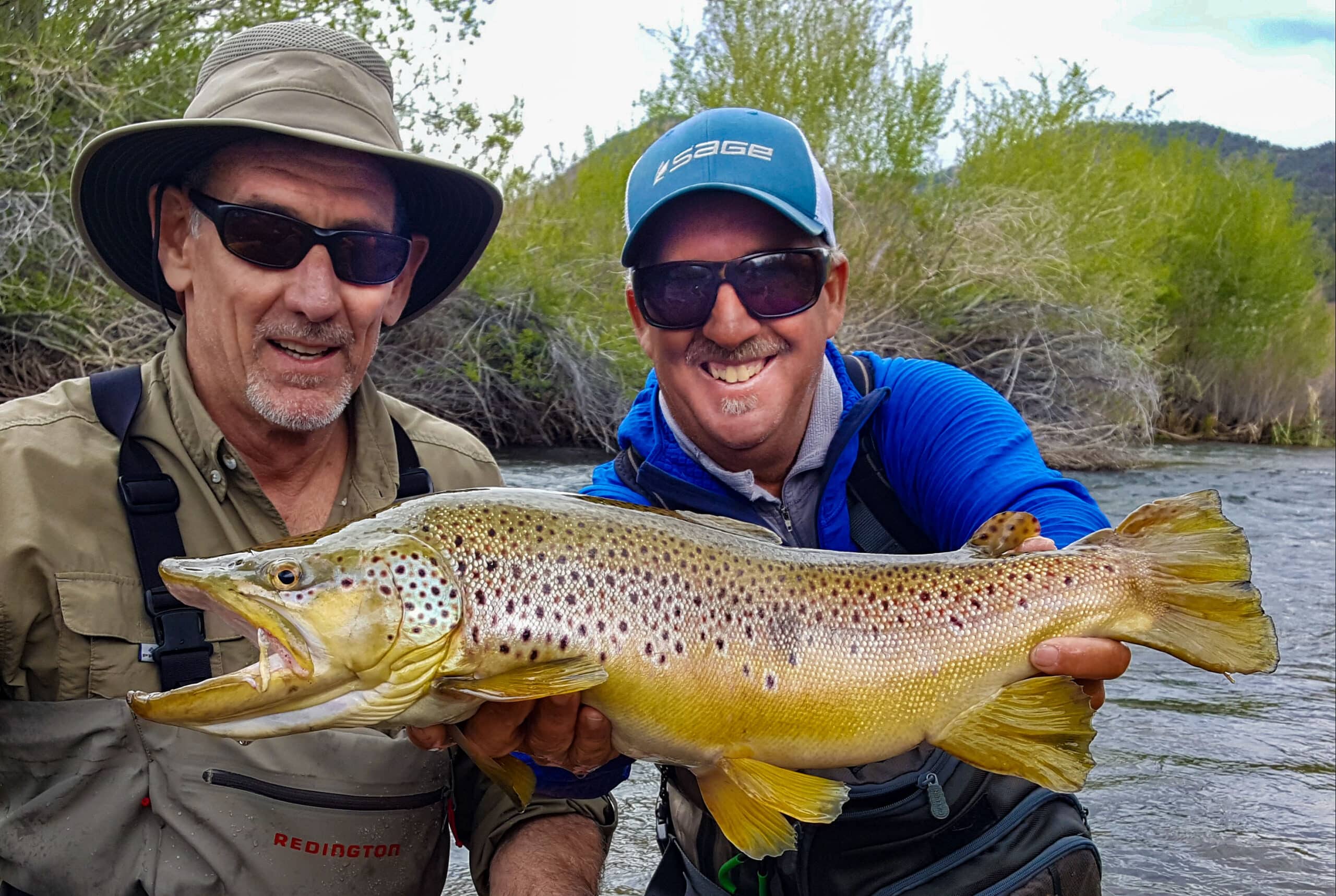 He is a moving water specialist with extensive local knowledge of all the blue ribbon waters in the Eastern Sierra. The Upper and Lower Owens Rivers, and East Walker River are his favorites.Two Bug also has a 2005 23 foot Ranger bay boat for trips on Crowley and Bridgeport reservoirs. This state of the art rig can accommodate up to four anglers.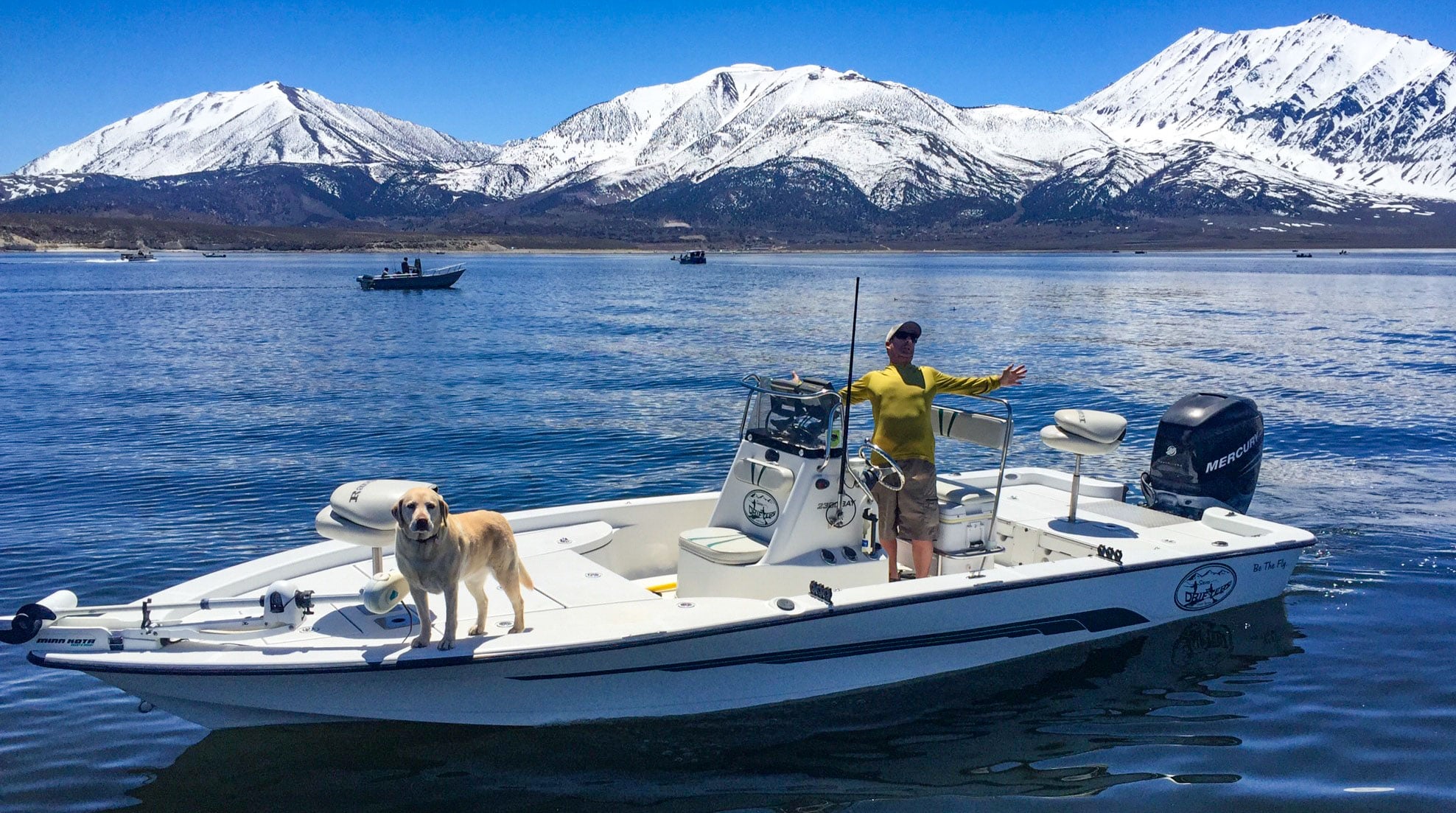 In the winter Trout fly fishing guide Doug pilots a 2005 17 foot Willie drift boat for clients wishing to fish the secluded sections of the Lower Owens River. He can guide three anglers on this custom drift boat.Doug is super easy going and extremely patient. He enjoys being around people and his people and teaching skills are very strong. Doug has extensive experience with the public after dealing with clients from previously owning a landscape construction firm based in So-Cal.

(Other, More) Fishing Guides