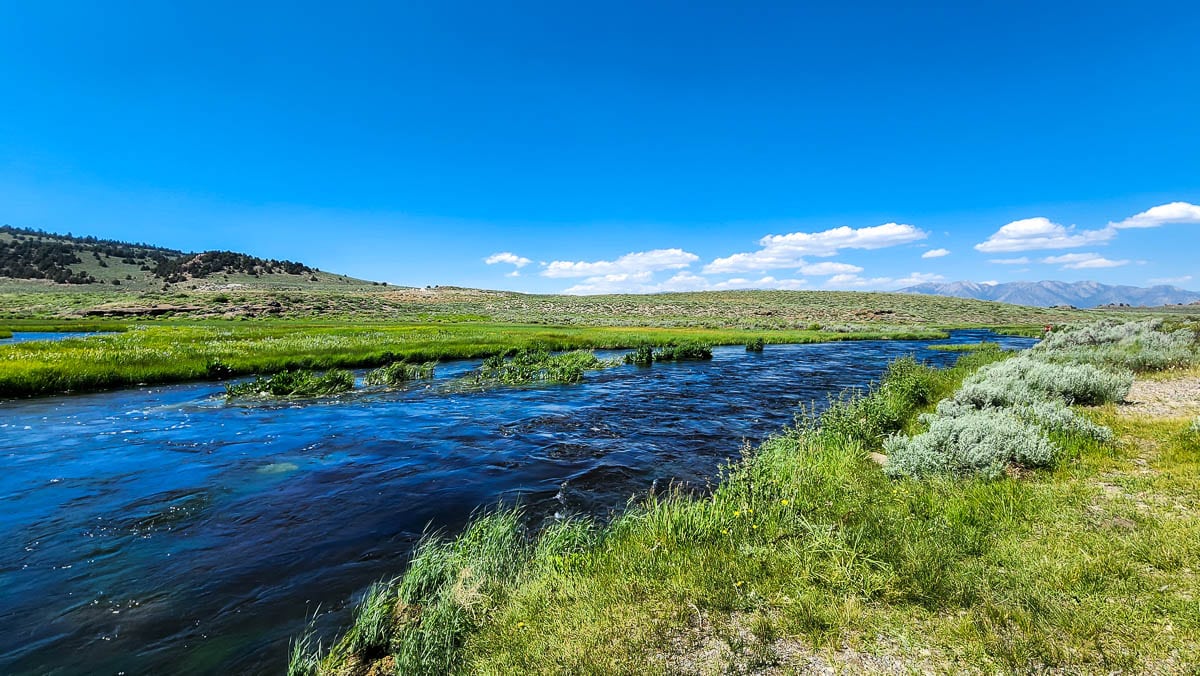 Here's your Eastern Sierra Fishing Report 7-12-23. Not a whole lot of change to report on for the past month, as Crowley Lake has still been the main game in town. It had its high and low days, but the fish are now starting to get into shallower water along the inlets. Most of the fish that have been caught have been good quality. Hot Creek is running high but the water is clear and knowing where to place your fly can get you into fish. We just kicked off the start to the warmest days of the year around July 1st. Water levels are on the rise on Crowley and Bridgeport Reservoirs. Lower Owens River is flowing at 550 cfs. Upper Owens is at 150 cfs with Hot Creek at 200 cfs. The San Joaquin River is at an astounding 860 cfs and the East Walker is running at 930 cfs. Exercise caution when hanging around river and creek banks for the next month. We have our summer wear back in stock. Check out our fine selection of Sierra Drifters Hats.
Crowley Lake has been hit and miss the past month, but things are starting to change as the fish begin to migrate toward the inlets around the lake. Midges, Light Assassins, and small Punk Perch have been getting fish. Fish are scattered for now, so moving around will help you get into fish. Weed edges have been drawing fish in to feed on the damselfly nymphs and the perch fry will be showing up soon. Some hot spots have been Sandy Pt, Six Bays and the Hiltons..
Upper Owens River The river is now green as the wild grass has started to grow. Keep the mosquito repellant close as it is very buggy out there now and will continue to be this summer. Things are still running high and fast here, but a few smaller rainbows and browns have been caught here and there. Other than that fishing is on the slower side here with higher than usual flows..
Hot Creek is running high, but water clarity has been excellent. Streamers and nymphs fished in the right places have been finding a few good sized fish. Flies to use: Loebergs, Black Wooly Buggers, Spruce-a-bu's, SJ worms #14 – 16, #18 Blood Midge, #18 – 20 Tungsten Zebra, #20 Bead Prince Nymph Tungsten, Broken Black and Blue Midge, #18 -20 Crystal Caddis Larva Green Black, #18 – 20 Crystal Copper Zebra Midge, #18 Flashback Hare's Ear, #22 -24 Griffith's Gnat, #20 Serendipity Black.
Lower Owens River is flowing at 550cfs. Temperatures during the day are scorching down here and ticks have been out on the prowl with all the high vegetation this year. Early mornings and late evenings are best but it is best fished from a boat at these flows.
East Walker River flows are high at 900 cfs. Going to be a tough go if you fish here, but it can be done. Lots of weight to get those flies down is the key and be mindful of your safety. You'll have to locate some slow pocket water. As we get into summer heavier flies like Crawdads and Rubber Legs are good choices.
Thanks for reading our Eastern Sierra Fishing Report 6-7-23.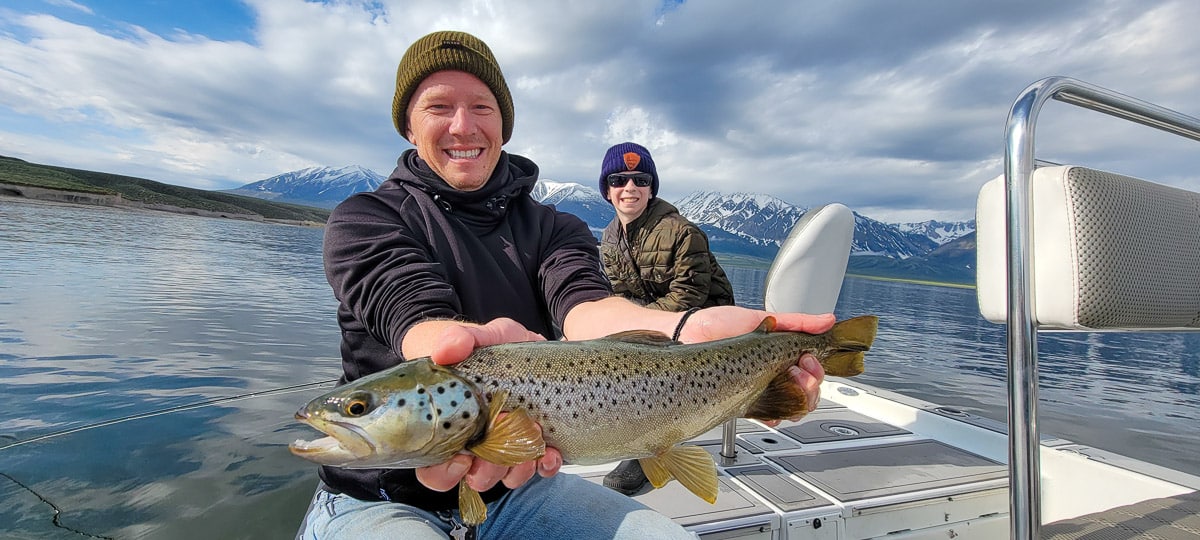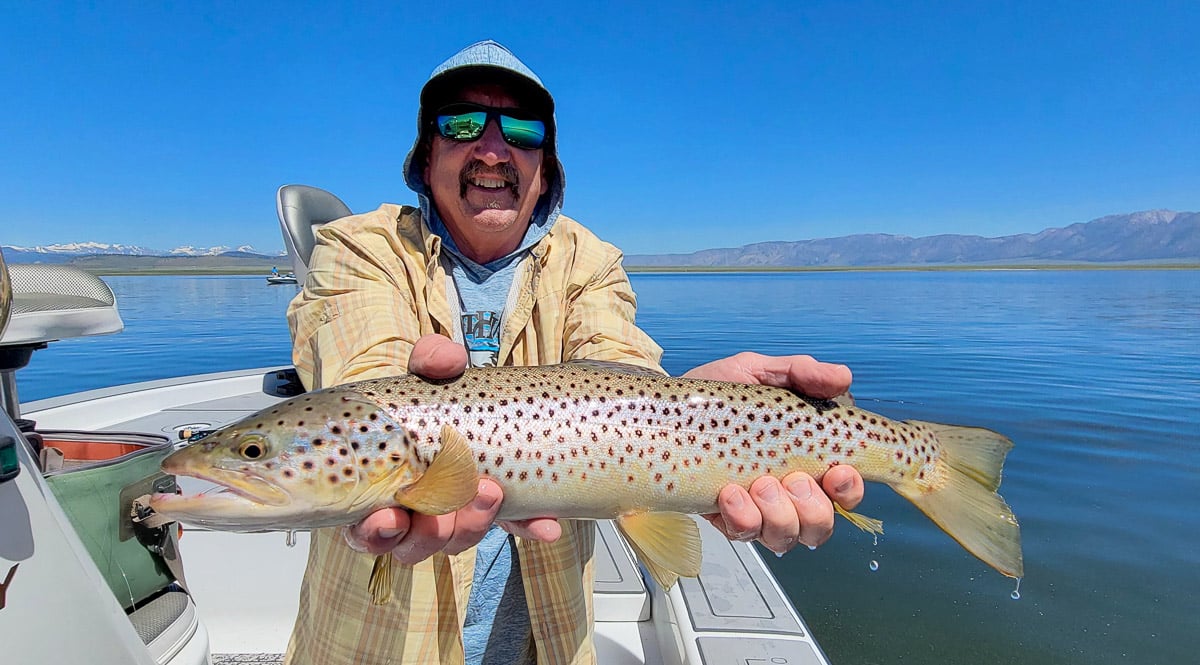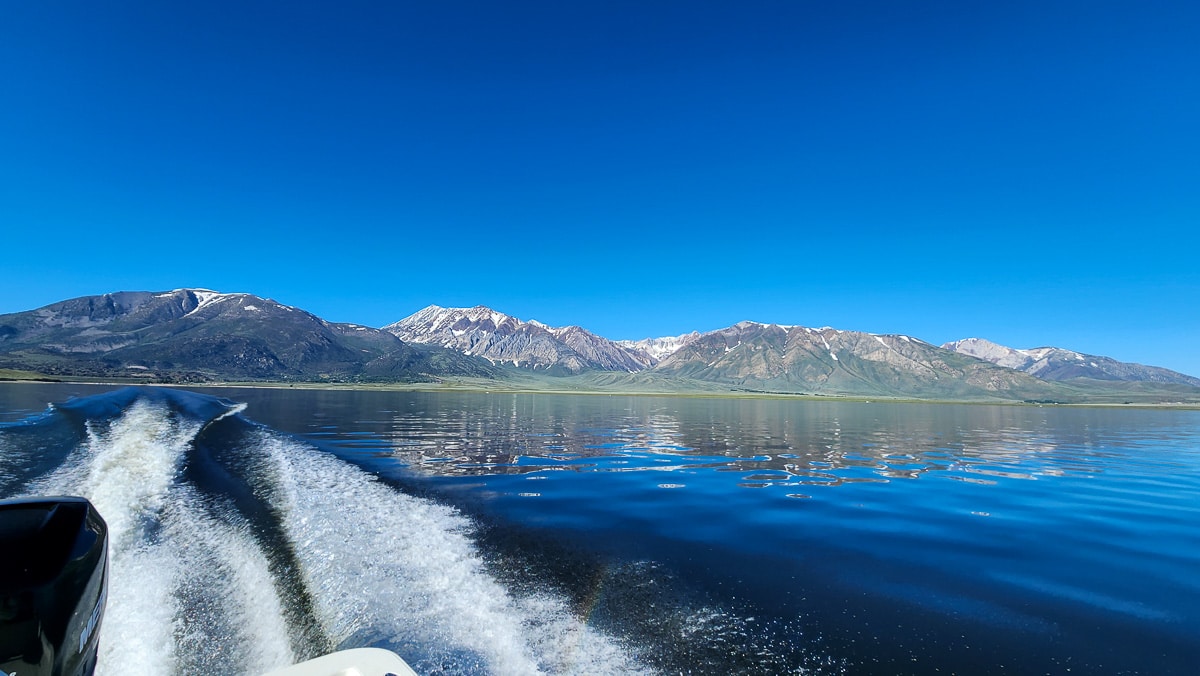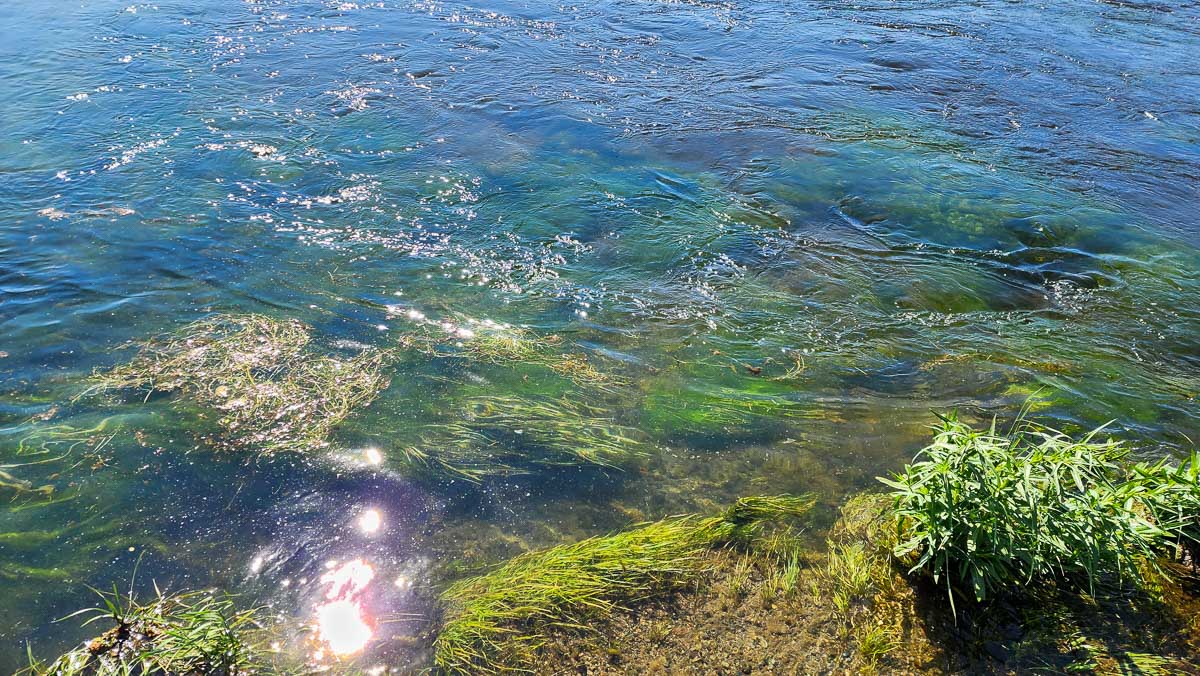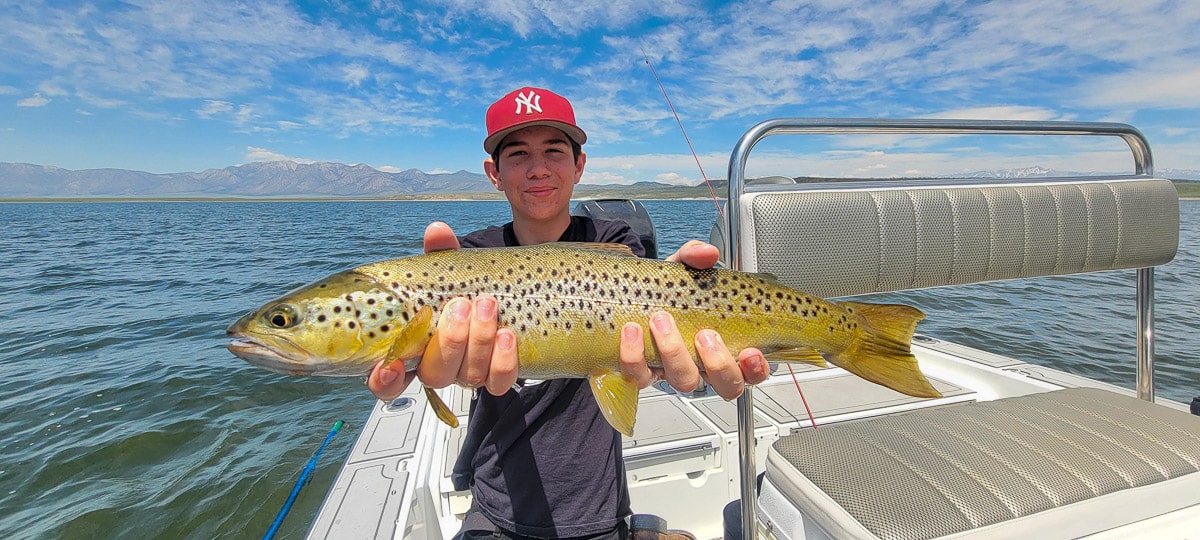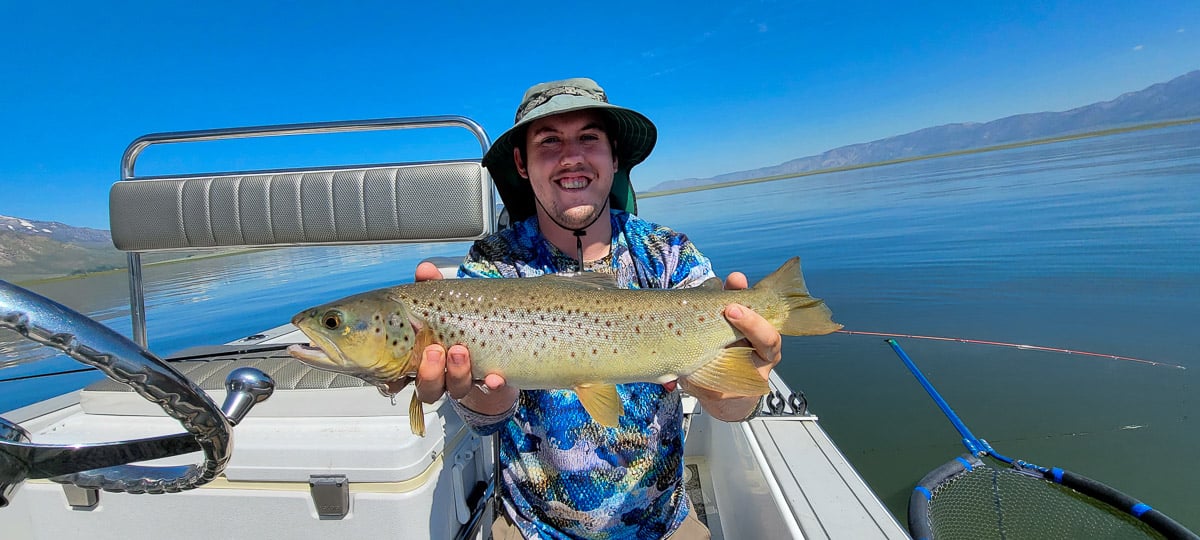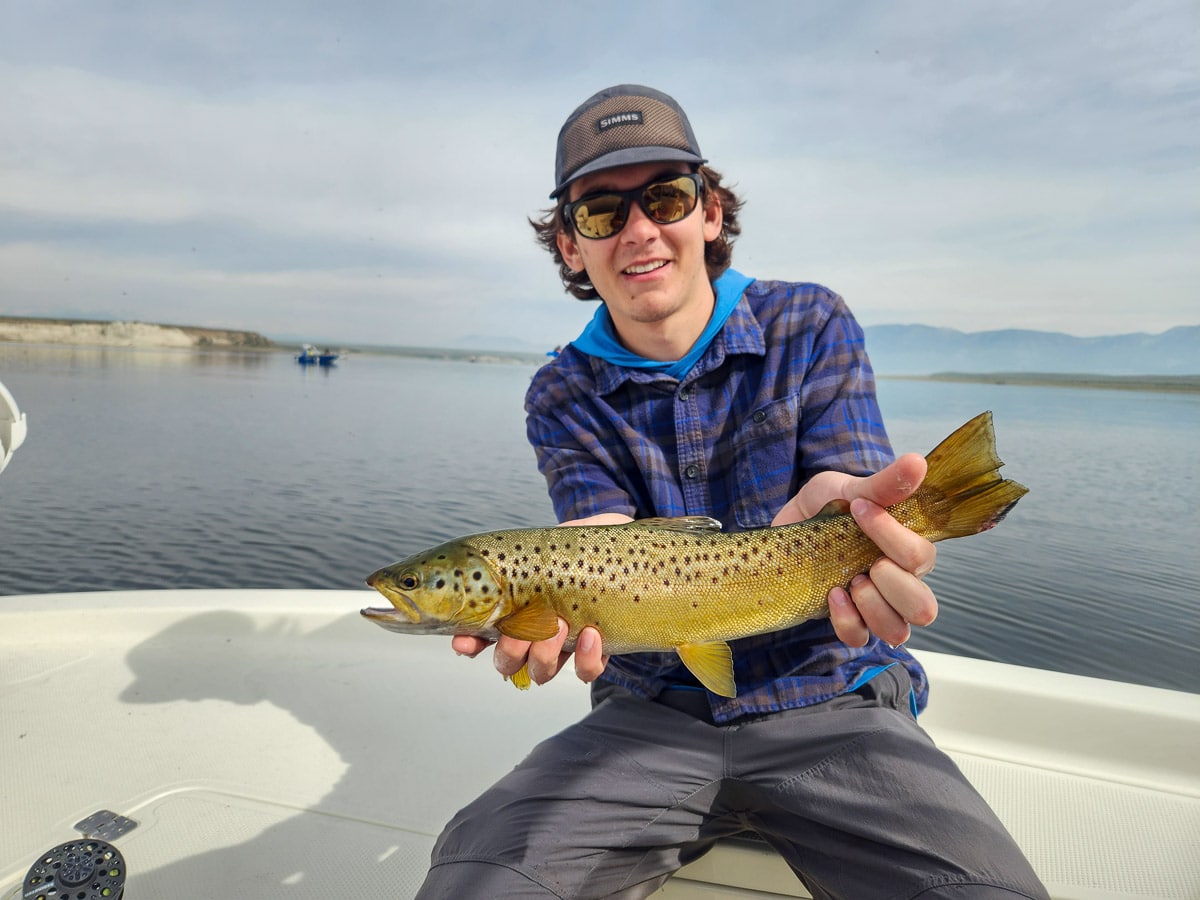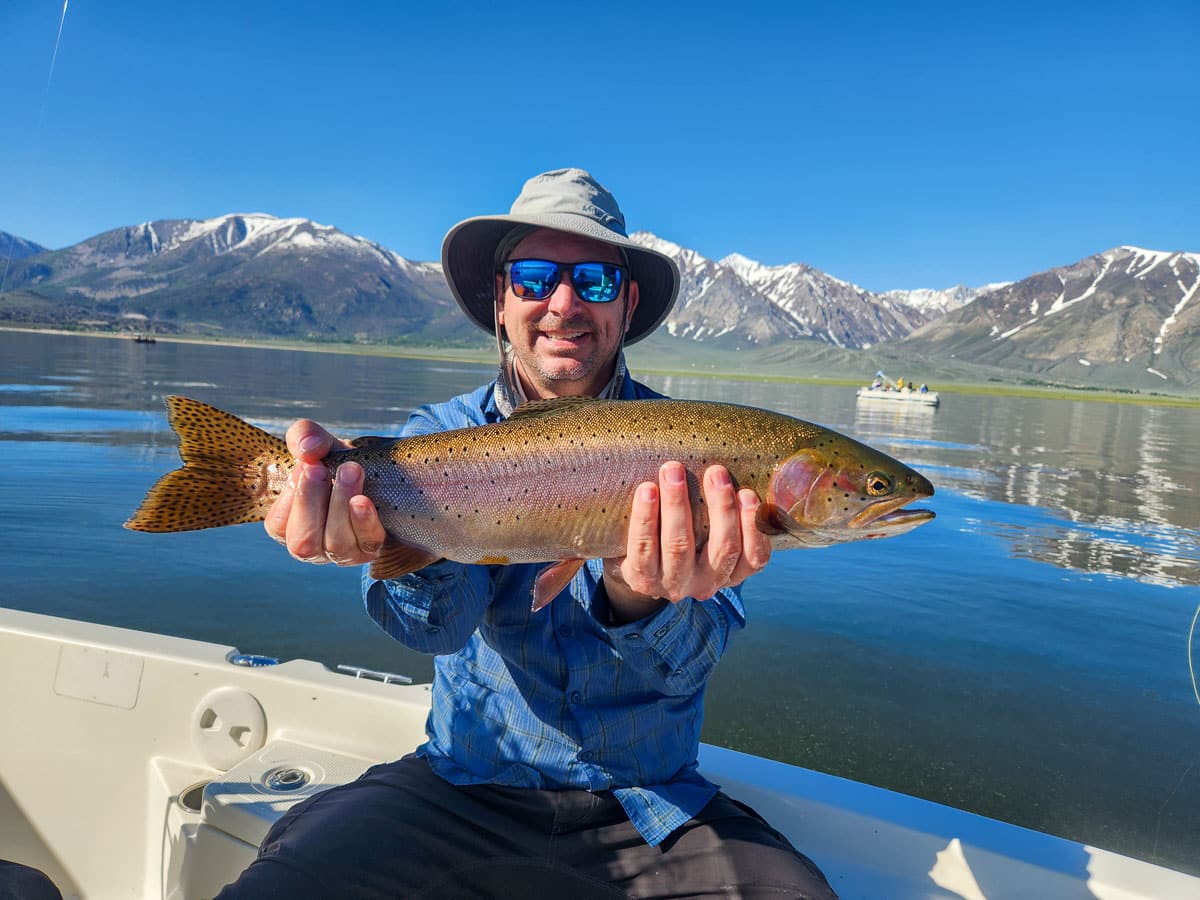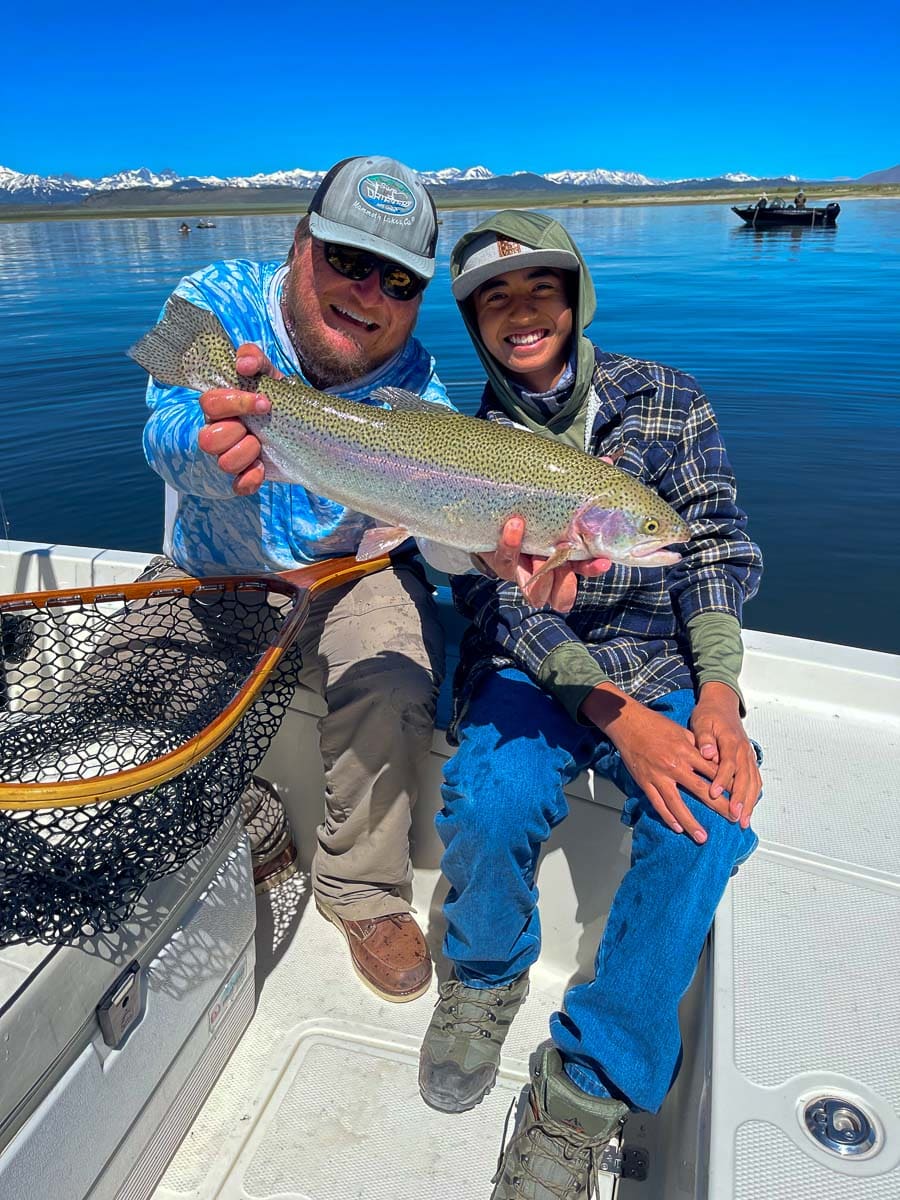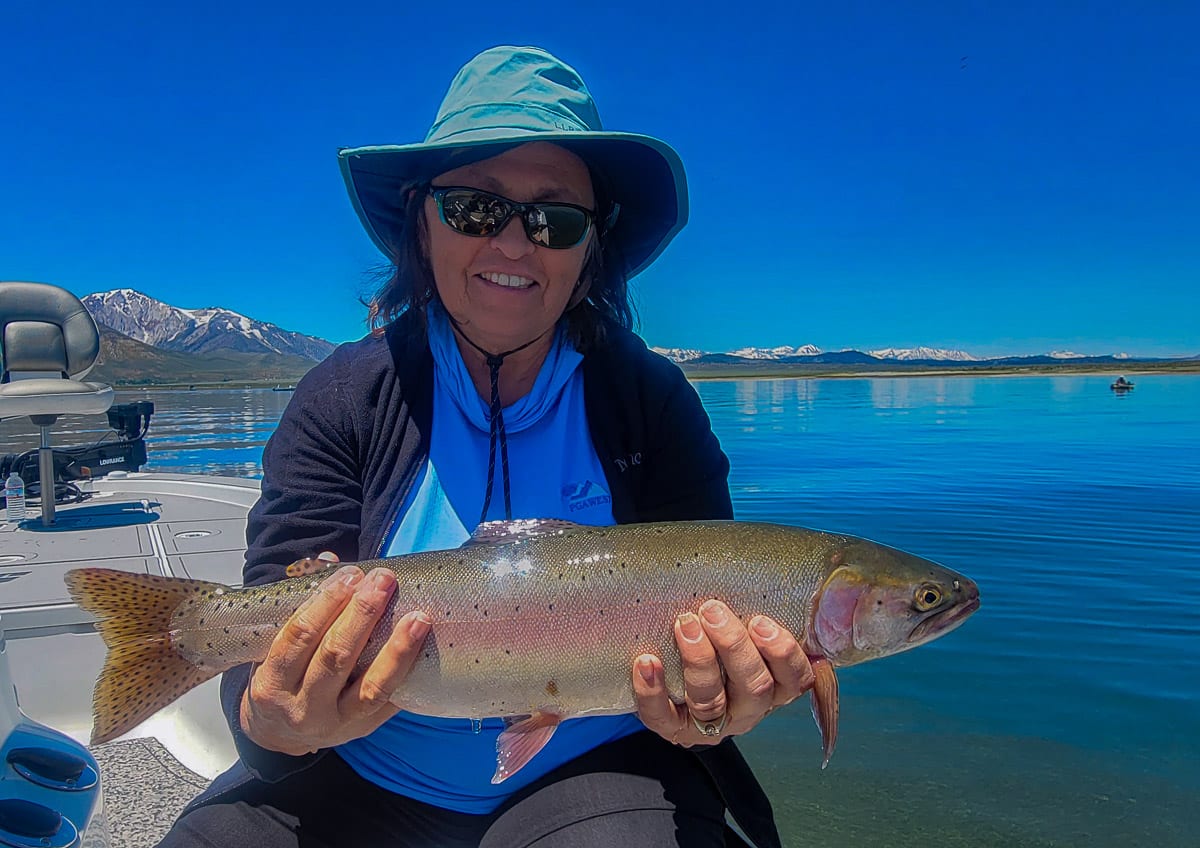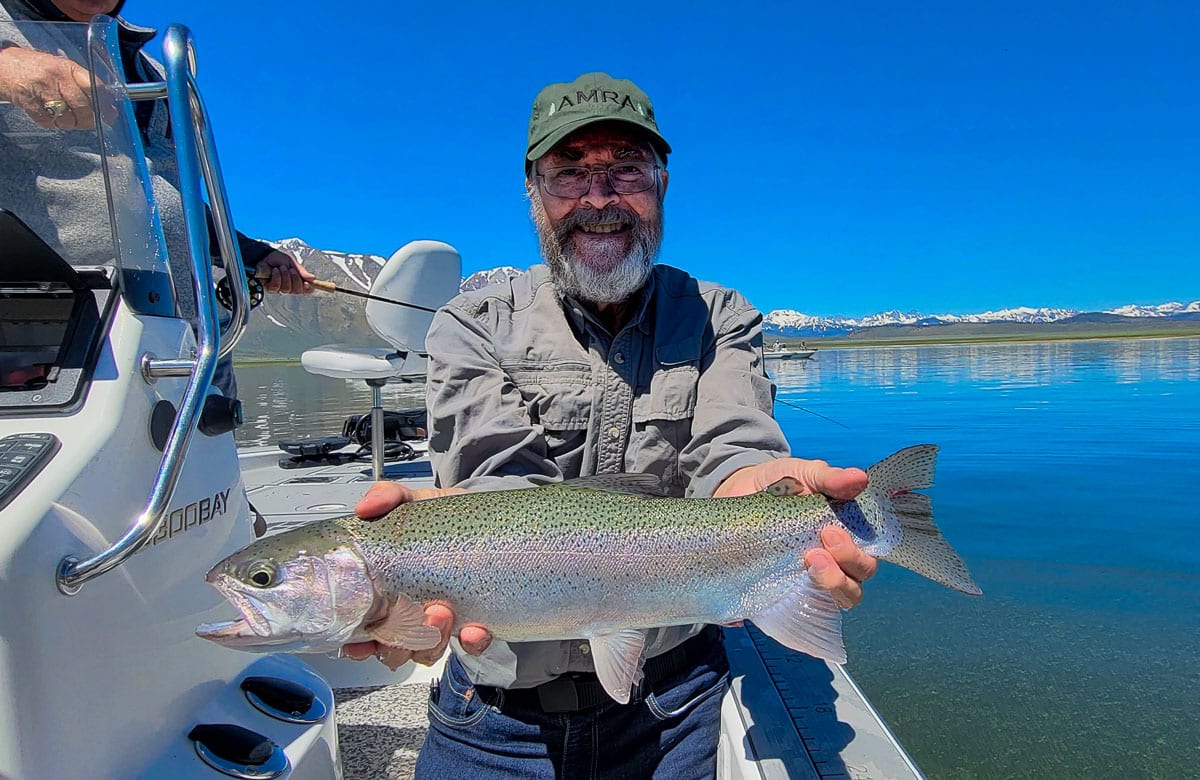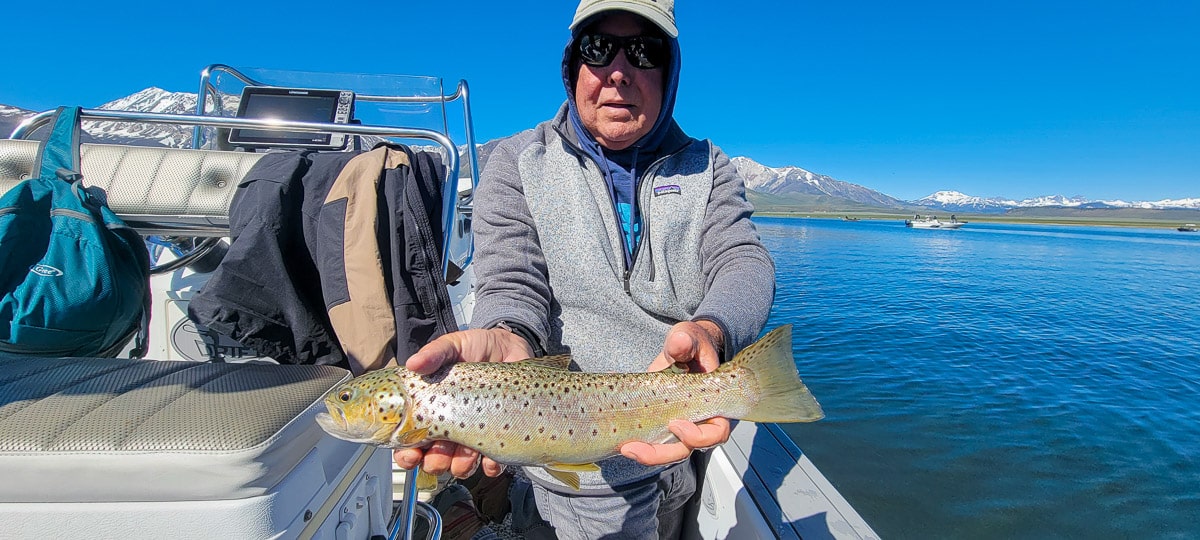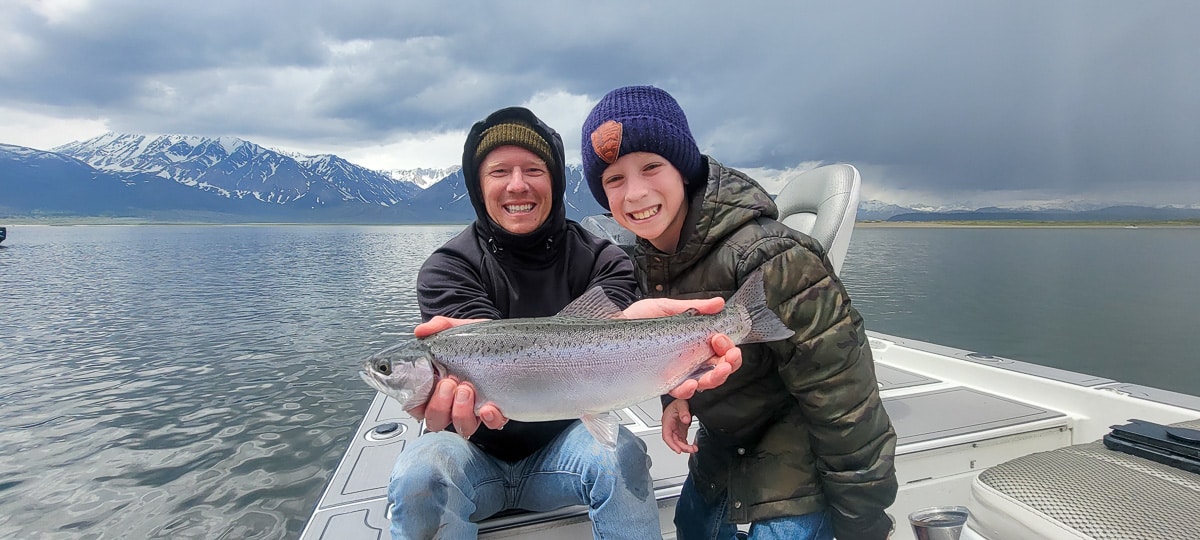 Thanks for reading our Eastern Sierra Fishing Report 7-12-23.
Here are our flies which are working on the Upper Owens, Lower Owens River, East Walker River and Hot Creek in addition to the above patterns listed in our Eastern Sierra Fishing Report 7-12-23:
SD Chironomidge
#16,
Para Midge
#20, 22,
Puff O' Smoke
#16,
Broken Back Copper Tiger Midge
#18, 20;
Assassin Light
#18;
Assassin Dark
#18;
Crystal Hi-Vis Parachute Blue Wing Olive
#18;
Crystal Tiger Midge Long
#18, 20;
Crystal Midge Pupa Copper
#18, 20;
Gillie Chironomid Pupa Dark and Light
#18, 20, 22,
Otter Eggs
in all colors,
Bead Head San Juan Worm Red And Brown
#14, 16;
Squirmy Worm Tungsten purple, pink, and red; Parallel Assassin Light #14-16, Parallel Assassin Dark #16; Loeberg Mallard Silver Badger; Spruce a Bu Dark and Light