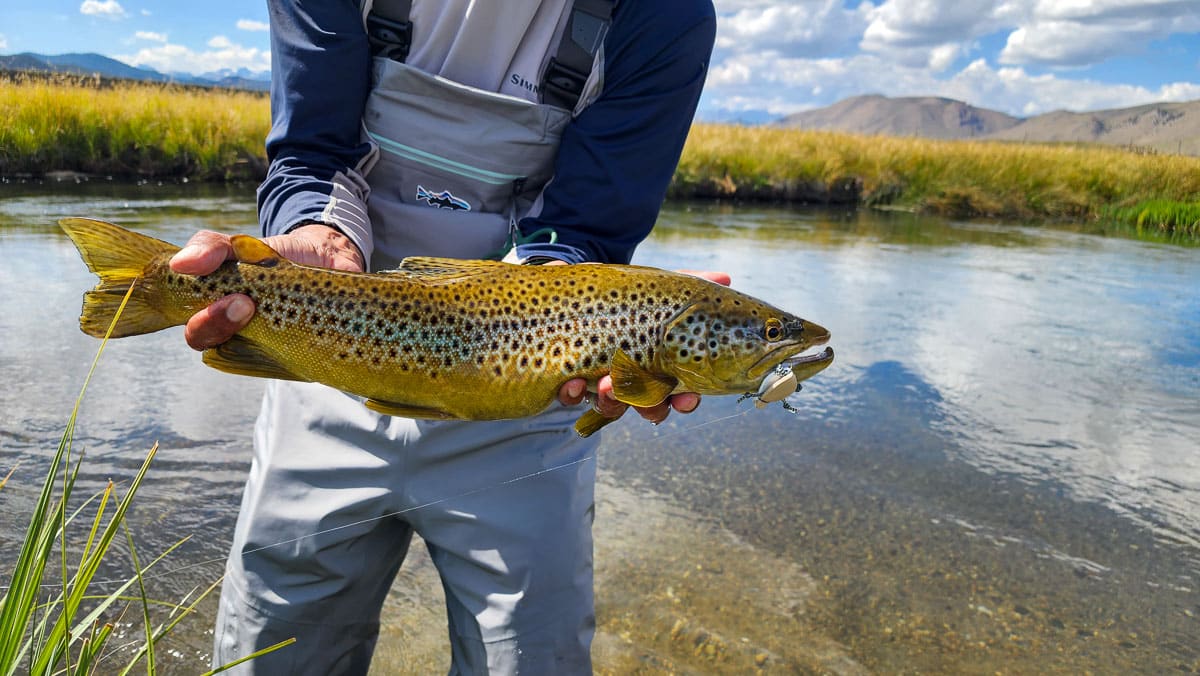 Here's your Eastern Sierra Fishing Report 9-19-23. The fishing has gotten really good in the last few weeks here in the eastern sierra. Crowley Lake was the exception as a major algae bloom had the fish biting on some days and not cooperating the next day. Bridgeport Reservoir has plenty of water and has been fishing very well for mixed sizes of fish. Hot Creek, the Upper Owens River, and the East Walker have all been fishing very well and giving up good quality fish. The fall colors will be showing up soon as we get closer to October. The nights have already started to cool off with some low temps in the 30's, but mostly we are seeing lows in the 40's for most areas. Daytime temps around the region have been hanging in the 70's, and the weather has been spectacular. Many areas that are usually starting to turn brown by now are still green with plenty of water flowing from the freestone creeks. The Lower Owens River flows are now at 400 cfs, and the flow gauge at time of the writing is broken.


Crowley Lake's bite has been on the slow side as algae has really taken a hold over the lake. The lake is extremely full now, but the water level is slowly dropping each day. McGee Creek is flooded at the mouth where it enters the lake as is the mouth of the Owens River. There have been major callibaetis hatches along with solid midge hatches starting to show again. Damselflies and perch fry are abound giving up some good protein for hungry trout. Fishing along the channels around the lake has been the most productive. Some days the fish are in the trenches and on other days they can be found on the flats. Depths have been ranging from 4 – 18′ in various areas of the lake, but the go to spots have been McGee Bay, the Hiltons, and the North arm of the lake by the Owens River. Best flies have been midges like #14 -18 Blood Midge, SD Chironomidge, Mud Candy, Copper Tiger Midge, Puff O' Smoke, and Dark Tiger Midge. Light and Dark Assassins in Parallel and Regular in #14 -18 have also been doing well. Light and Dark Punk Perch in Parallel and Regular have also been killer when the bite is on in #12 – 14.
Bridgeport Reservoir has plenty of water this year and has been giving up a nice mix of fish. It's a good mix of browns and rainbows right now, with more rainbows being caught. Fish are ranging anywhere from 4″ – 25″ in length. Some days are giving up lots of grabs, while other days you have to work at it. Best flies here have been #12 – 14 punk perch dark and light in parallel and regular, Crystal Leech in the same size, Flashback Pheasant tails # 14 – 16, #16 – 20 Copper Tiger Midge, SD Chironomidge, Zebra Midge, and Blood Midge. Chase at the Marina has boats available for rent and we have been doing some guiding here as well..
Upper Owens River flows are holding at 75 cfs. The section below the bridge is now barbless only and artificias only, no bait. The section above the bridge is the same and zero limit. Fishing has really picked up here with fish holding in the deeper pools and undercut banks. Hoppers are still flying around and some good midge and mayfly hatches have been taking place. Look for short lived trico hatches in teh mornings along with midges. As the day gets warmer, you'll see the hoppers starting to move. The fish are keying in on all of these offerings. Best nymphs have been Pheasant Tails in sized #16 -18, Copper Johns, Bead Prince Nymphs, Hare's Ears, SD Crawlers in Red, #16 San Juan Worms, and various midges in #14 -20..
Hot Creek is fishing very well in both sections. Hoppers in the afternoons with Caddis patterns in the evenings have been getting some nice fish. SJ worms #14 – 16, #18 Blood Midge, #18 – 20 Tungsten Zebra, #20 Bead Prince Nymph Tungsten, Broken Black and Blue Midge, #18 -20 Crystal Caddis Larva Green Black, #18 – 20 Crystal Copper Zebra Midge, #18 Flashback Hare's Ear, #22 -24 Griffith's Gnat, #20 Serendipity Black.
Lower Owens River is flowing at 400 cfs. Still high for wading and crossing but we will be looking at this area soon enough as the drift boat season approaches. Meanwhile, there is excellent fishing in the other moving waters up the grade.
East Walker River flows have settled down to 290 cfs. Fishing has really picked up here and so have the crowds. Most of the patterns listed for the waters above are getting the fish to play here. Larger streamer patterns have also been effective in the deeper sections. The water can still be swift at these flows, so proceed cautiously. We are seeing a mix of fish ranging from 14 – 26″. Heavier flies like Crawdads and Rubber Legs are good choices as well.
San Joaquin River flows have settled in at 56 cfs and are now dropping fast. The road in is now closed for repairs and only available for driving in on the weekends. Dry dropper or straight dry flies are my favorite way to fish here with a 3 or 4 weight rod. These fish are eager and not picky when it comes to taking a fly. Most fish here are now wild but you may get into the occasional holdover hatchery fish.
Thanks for reading our Eastern Sierra Fishing Report 9-19-23.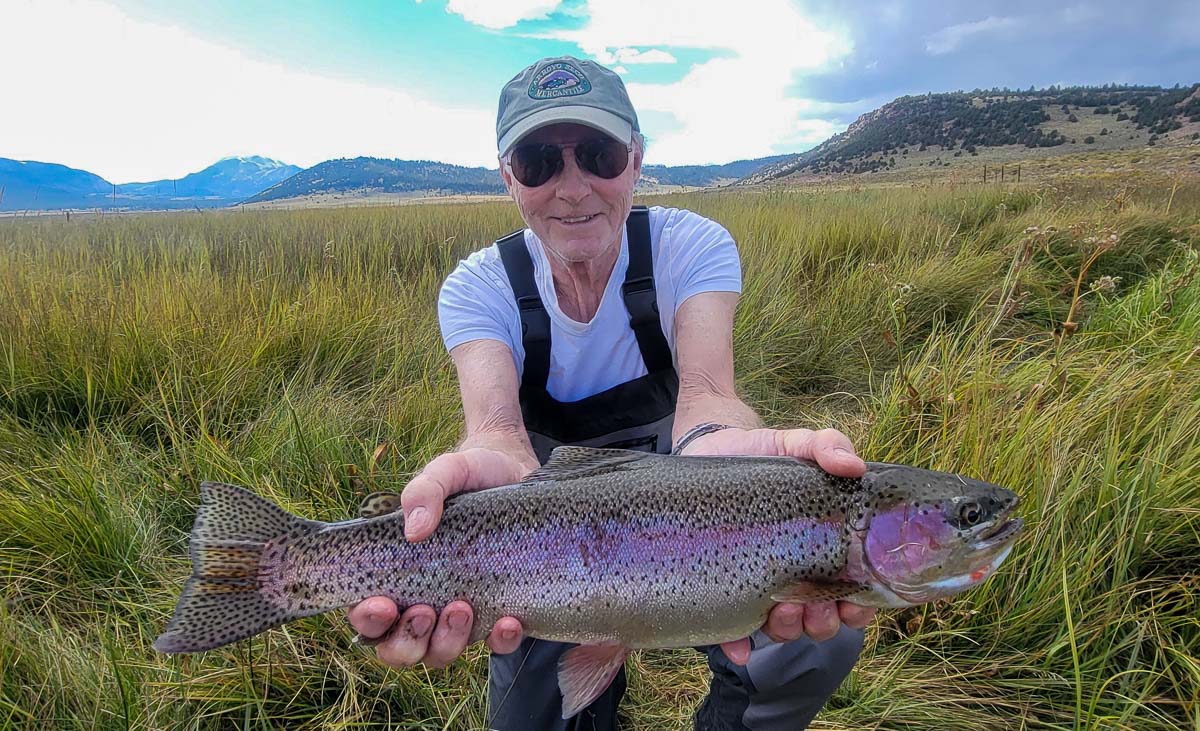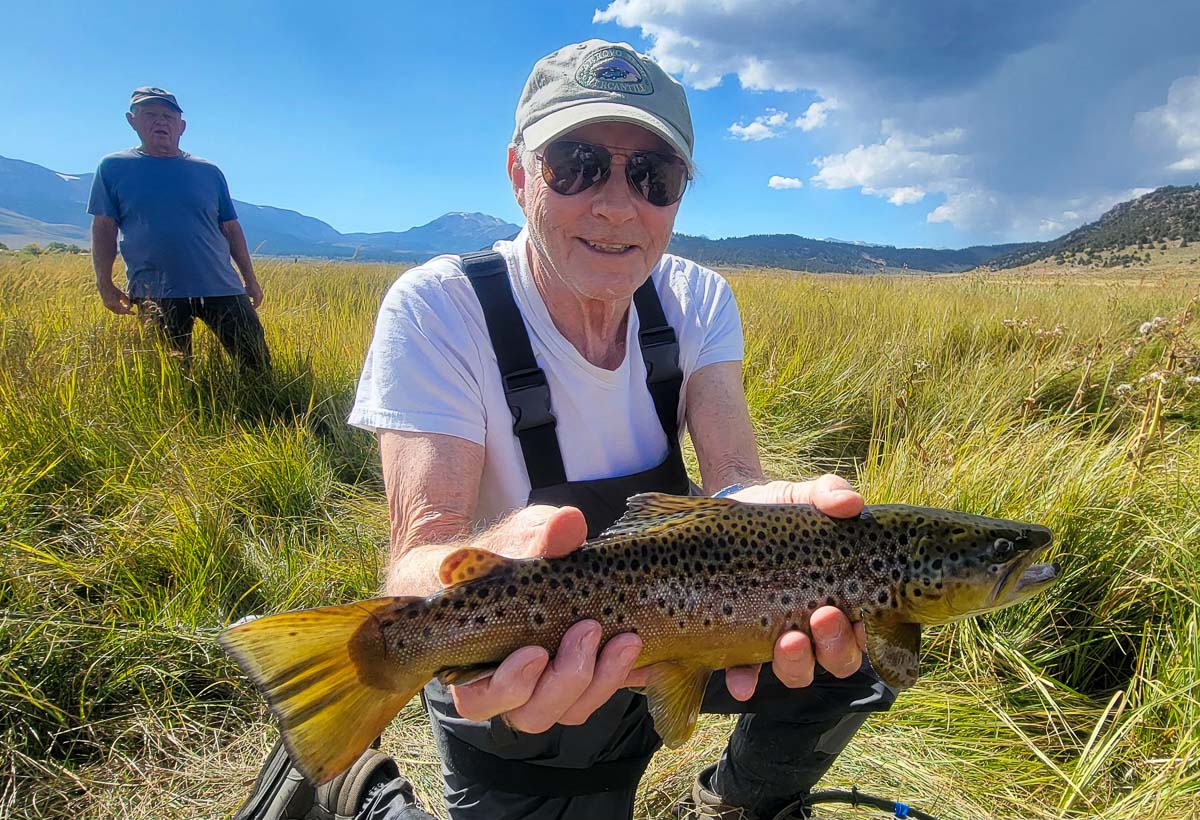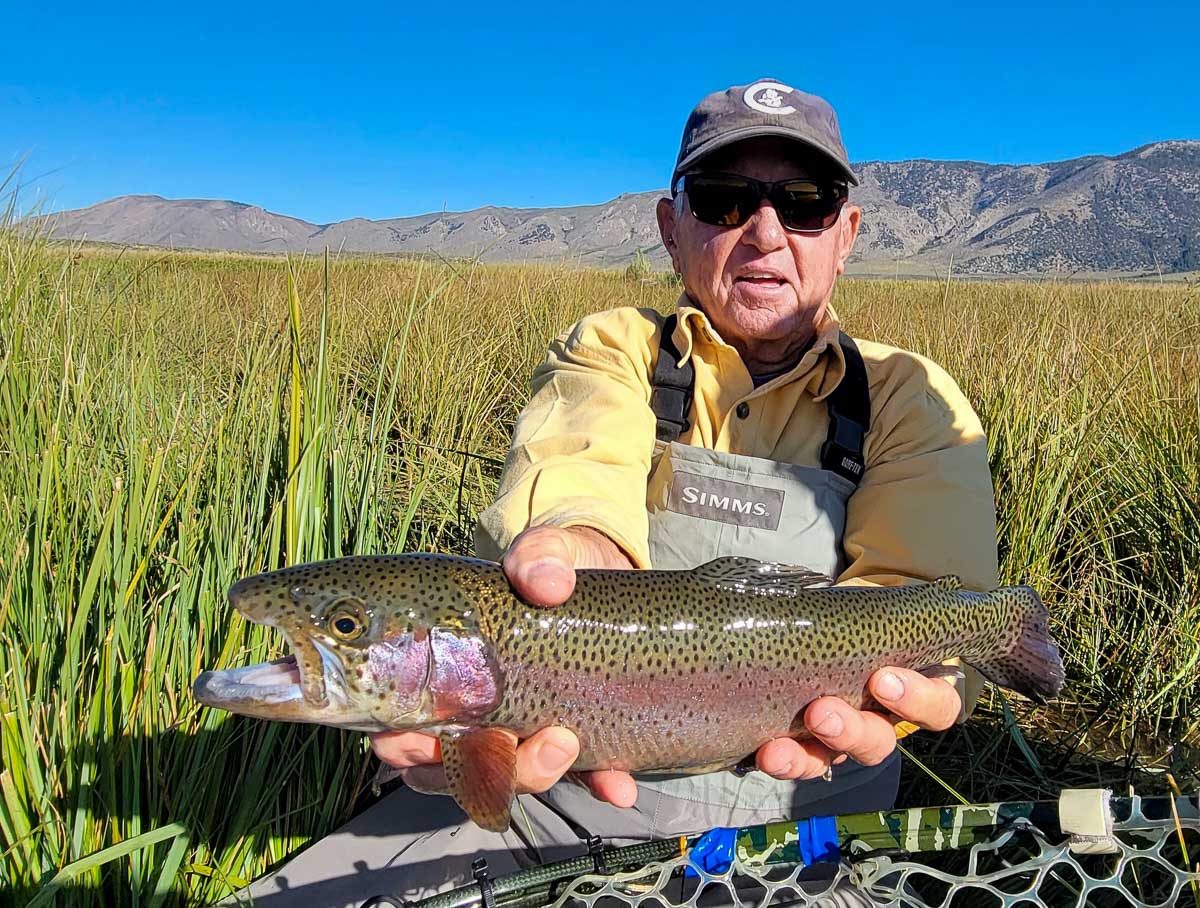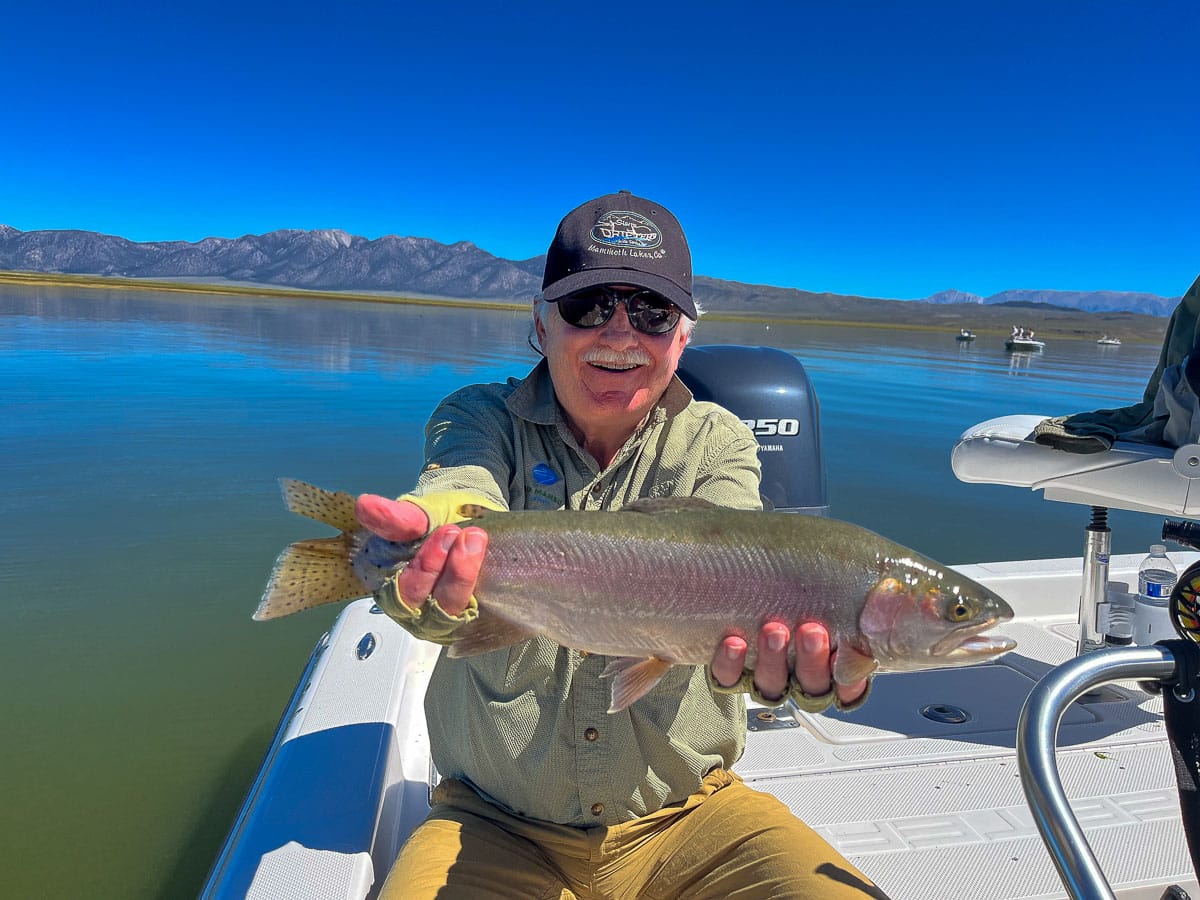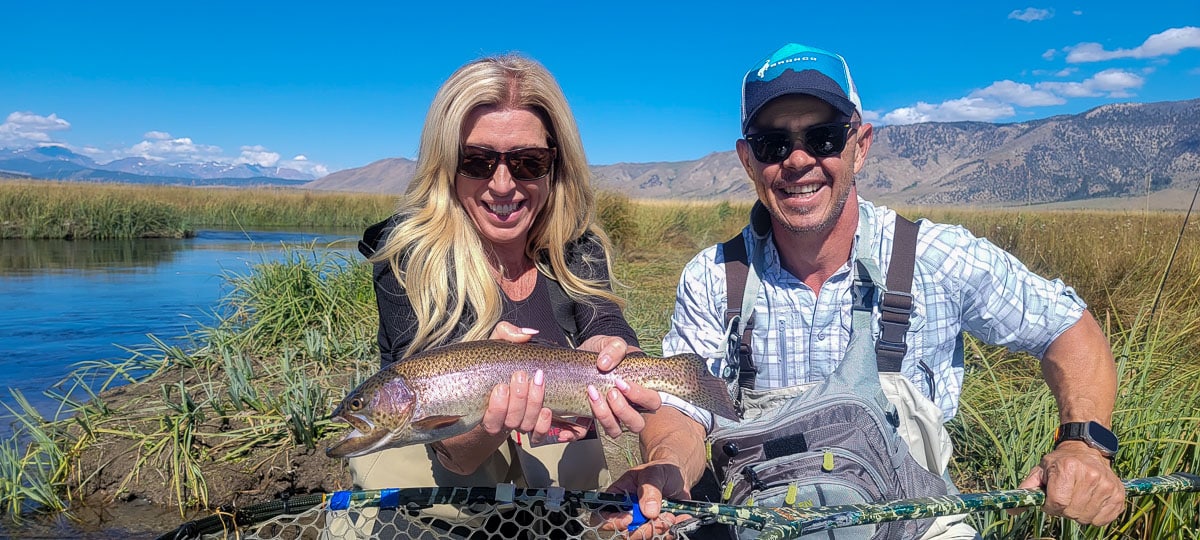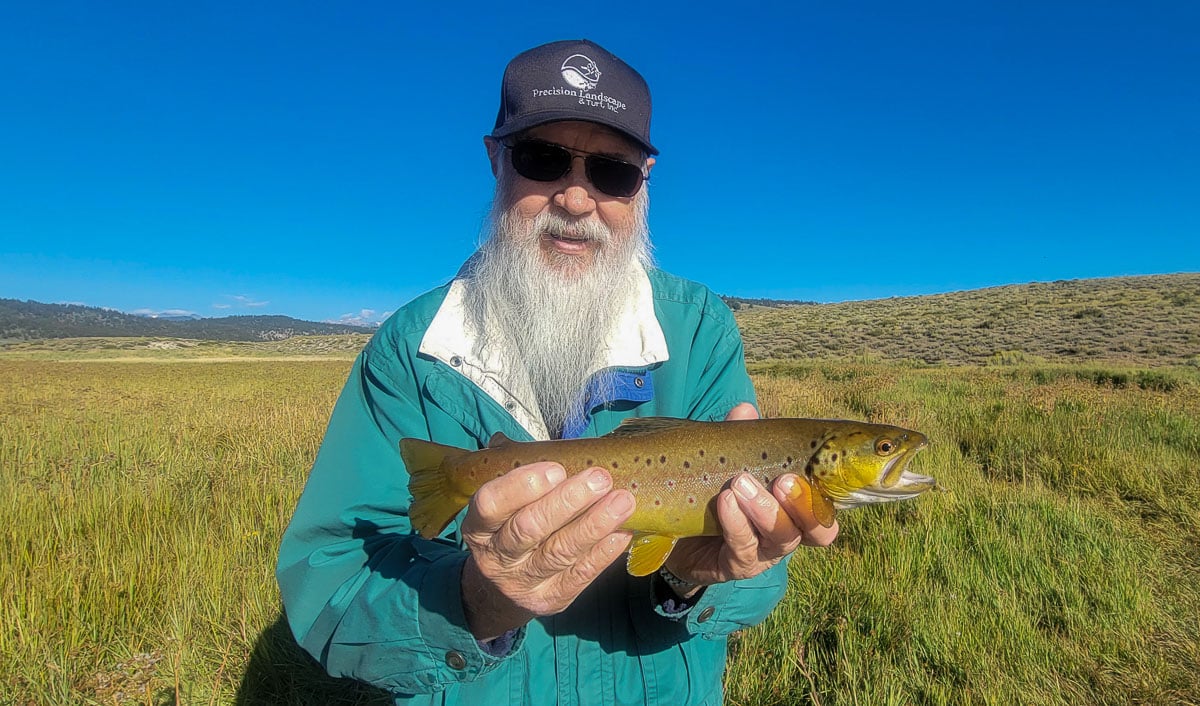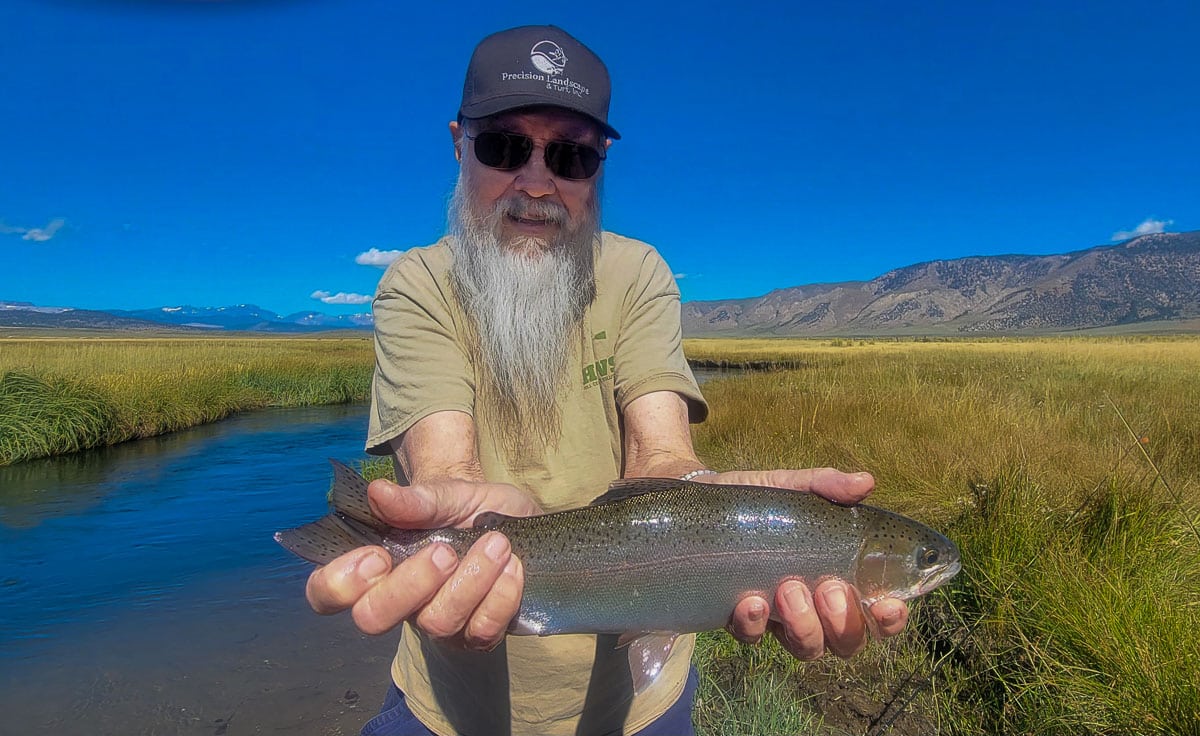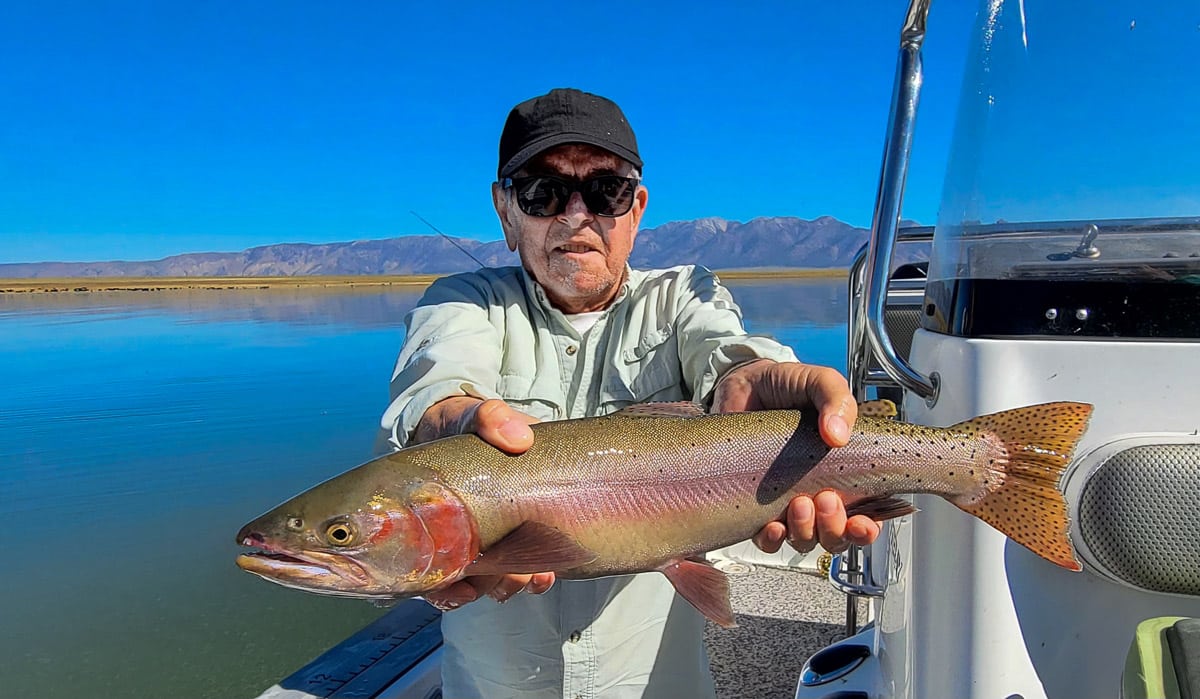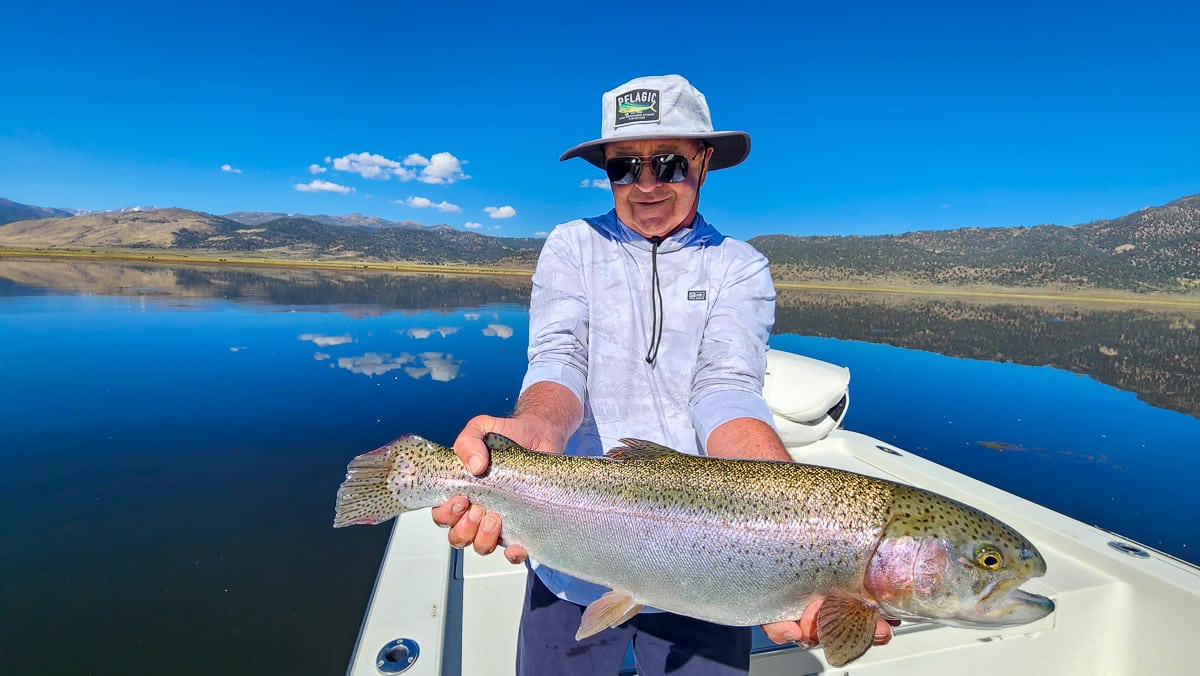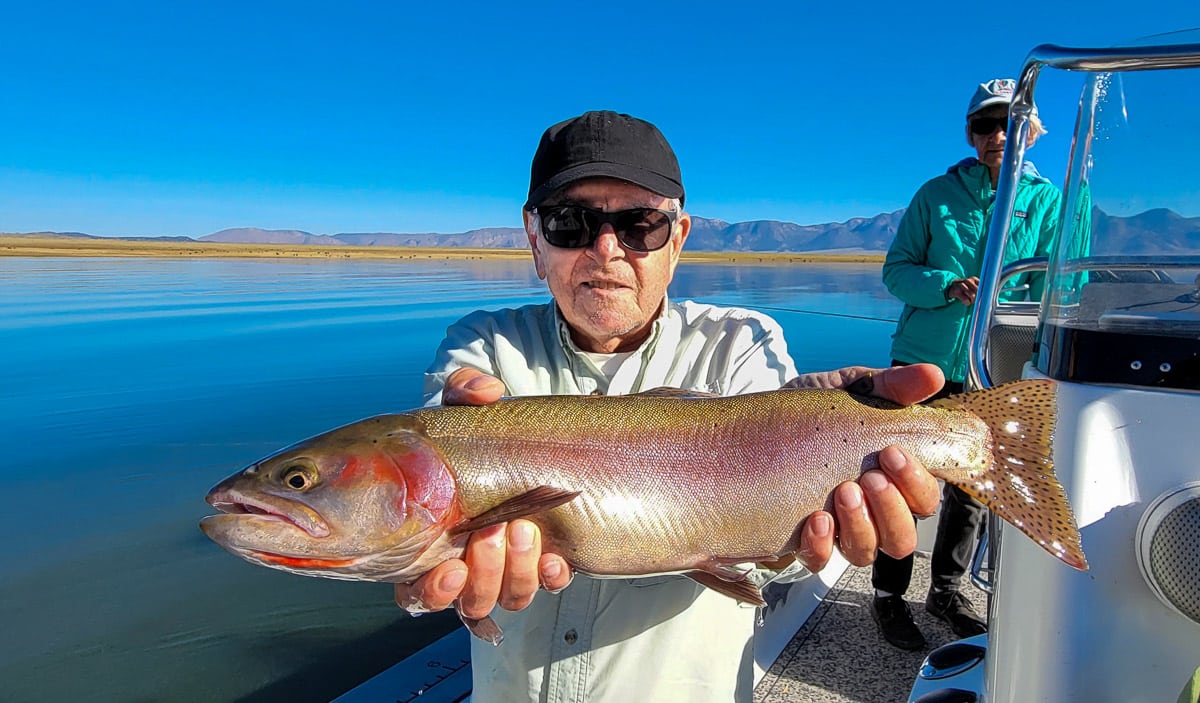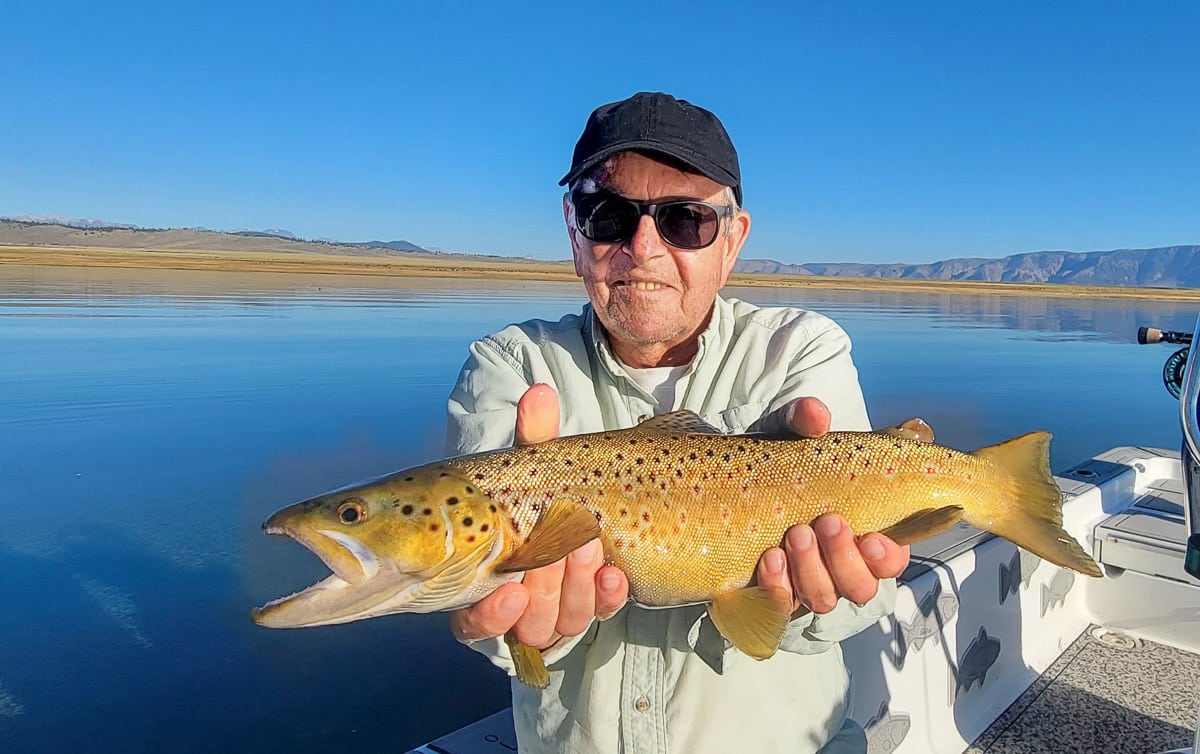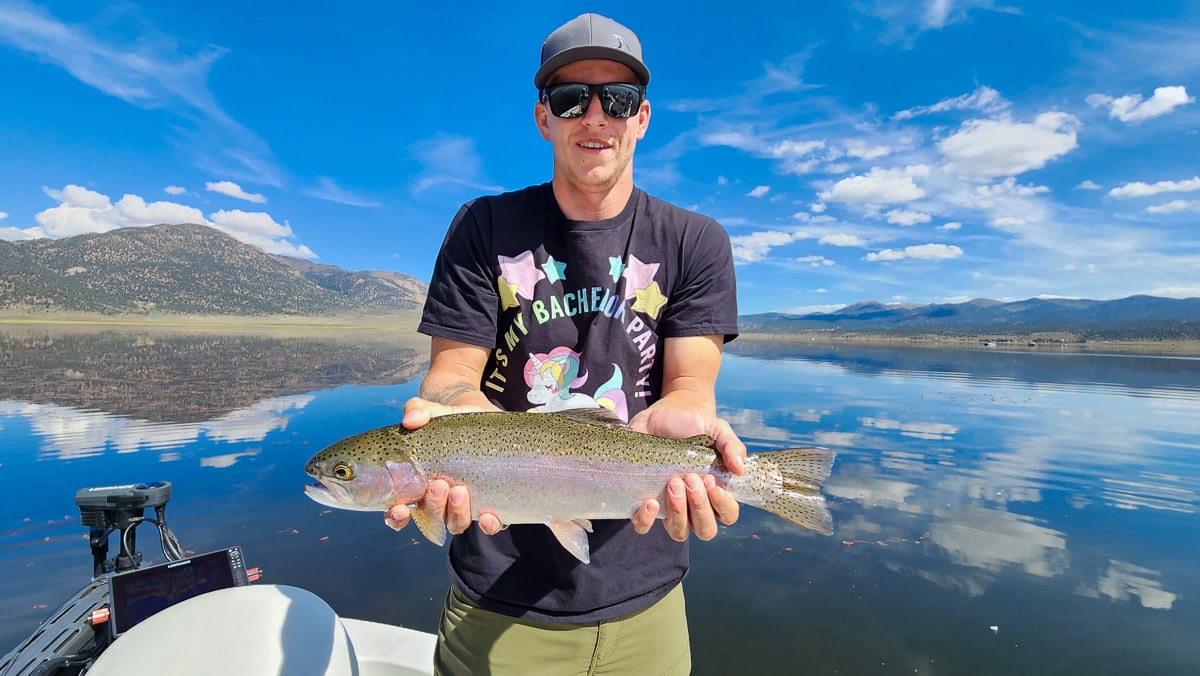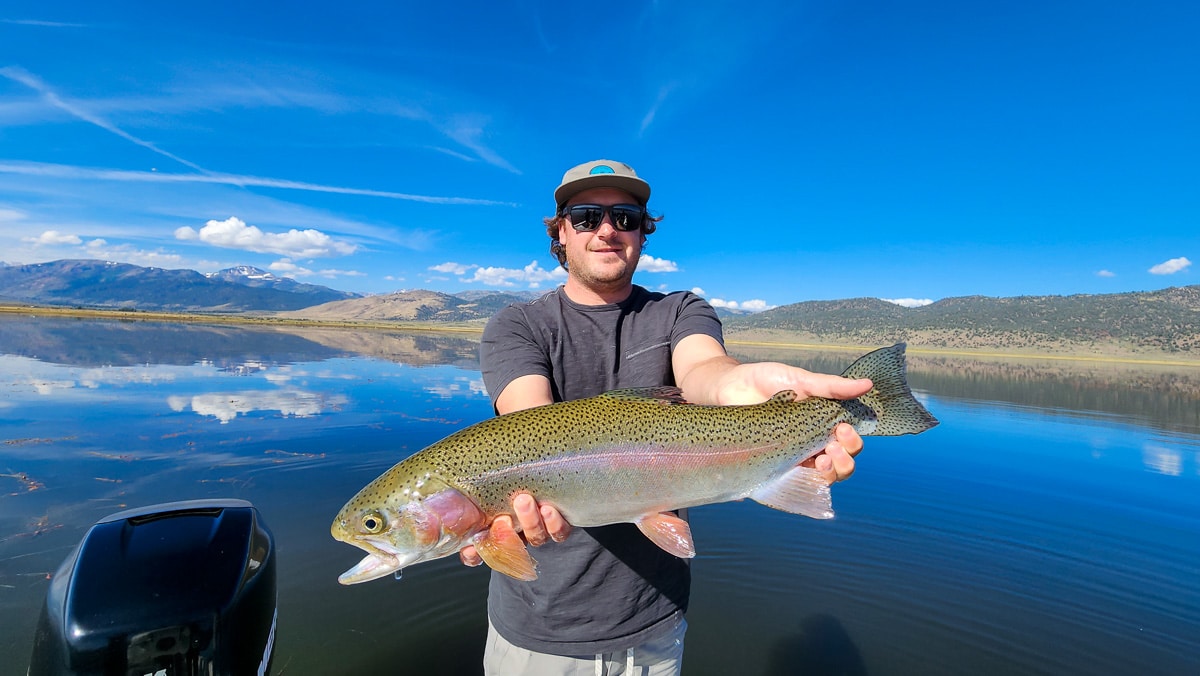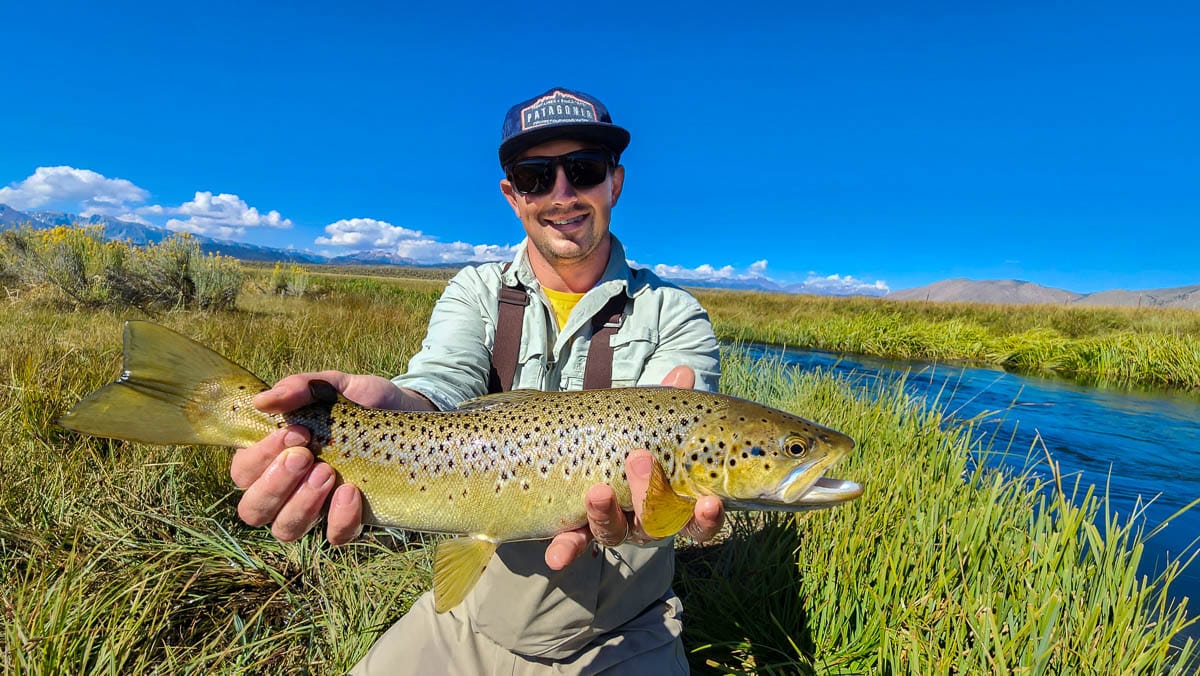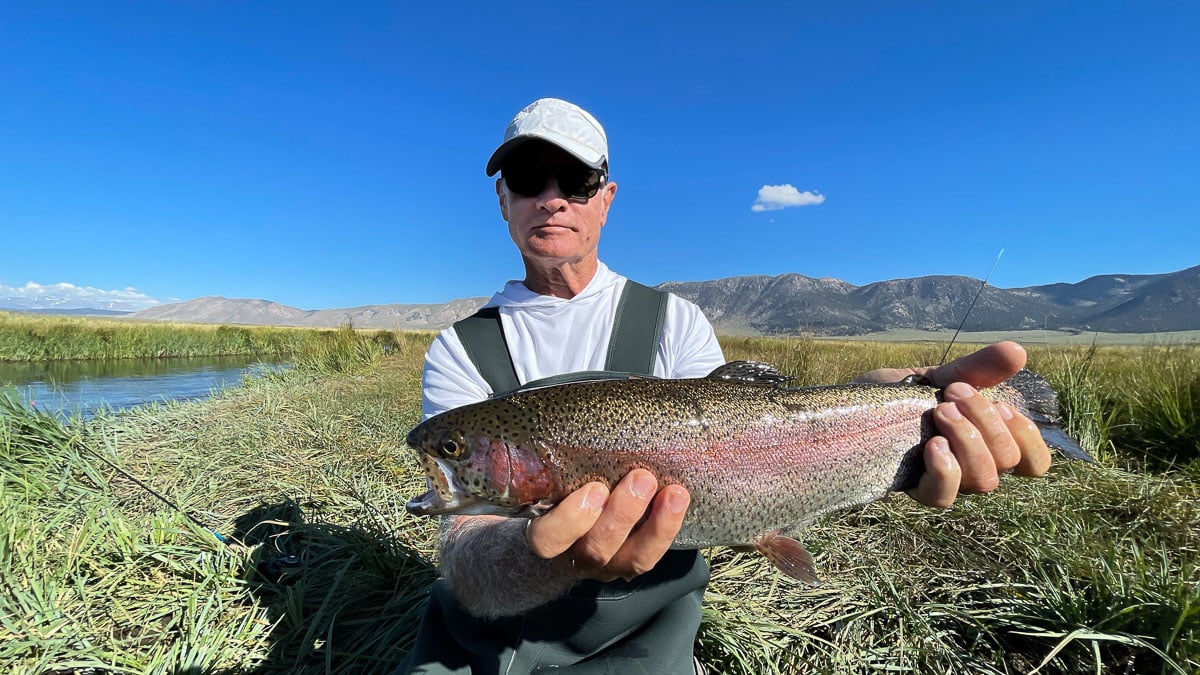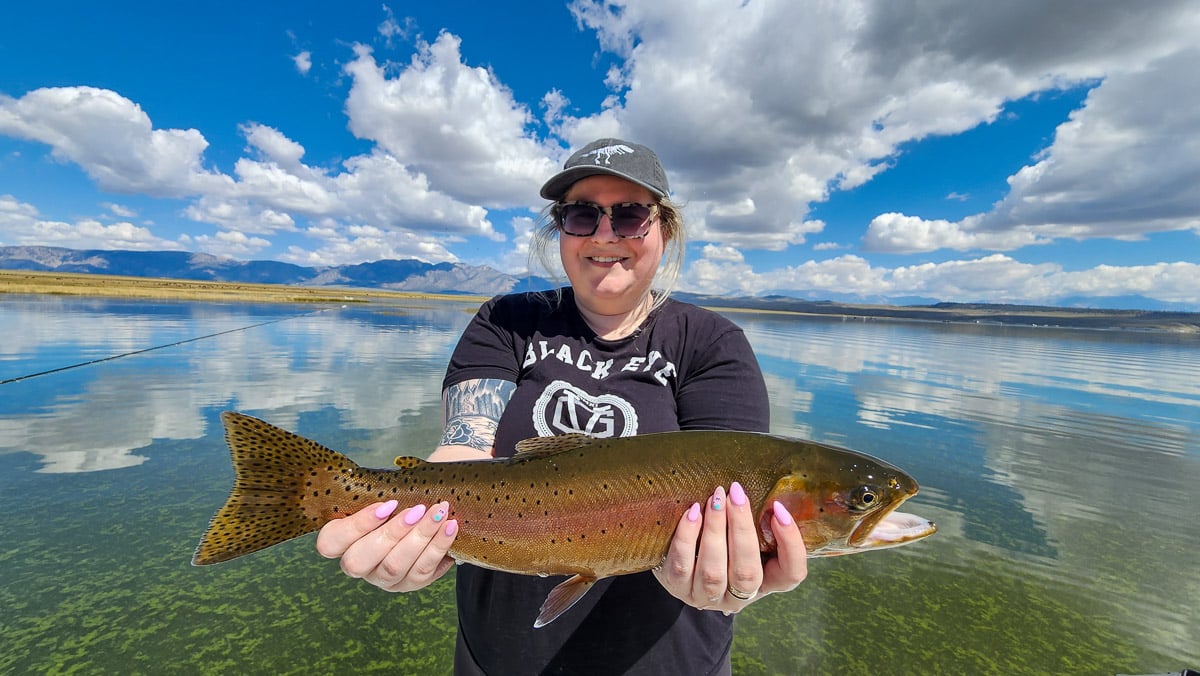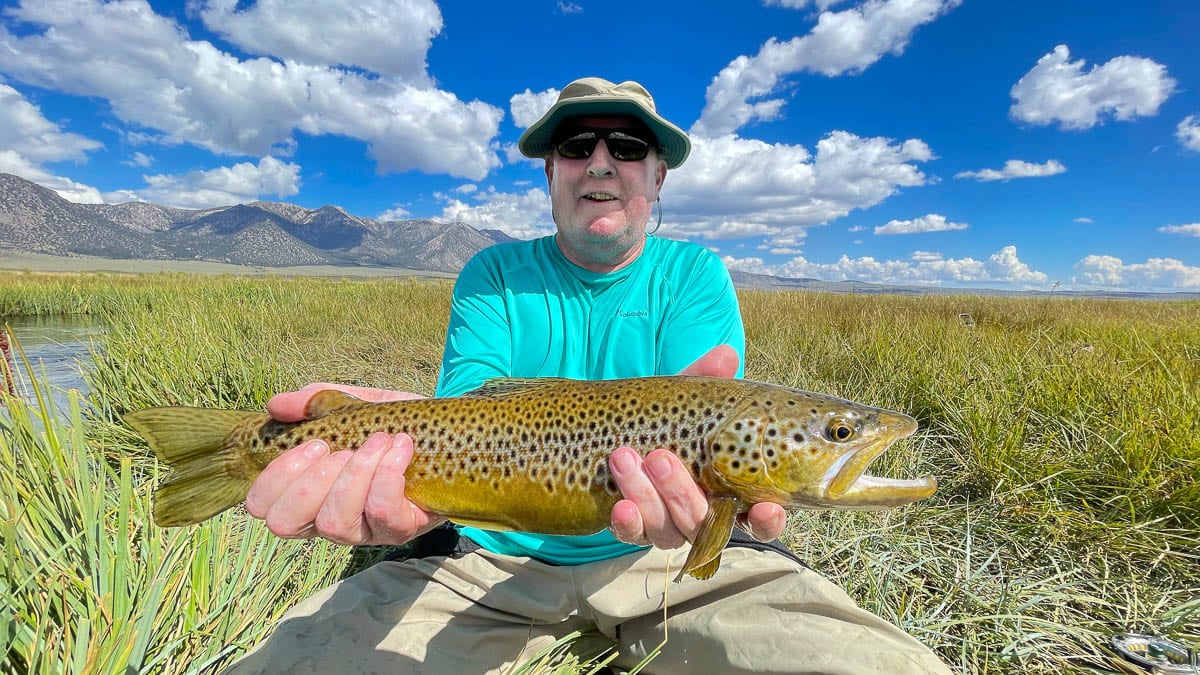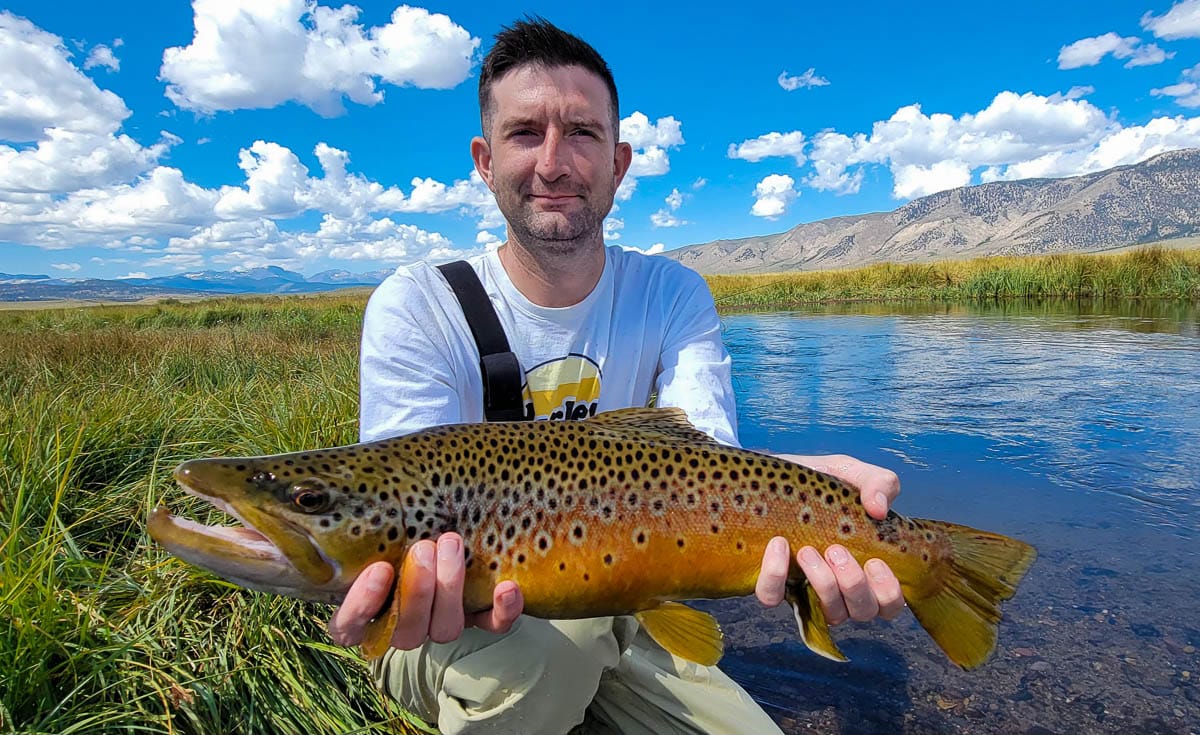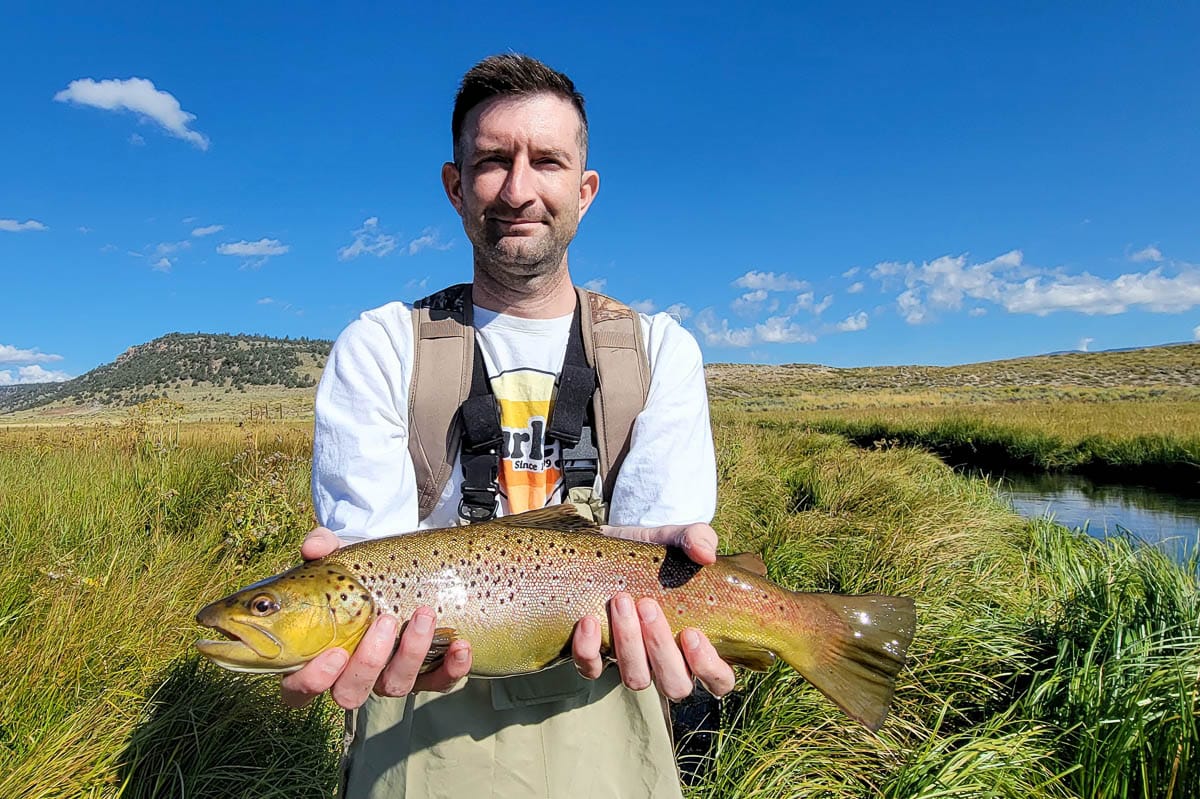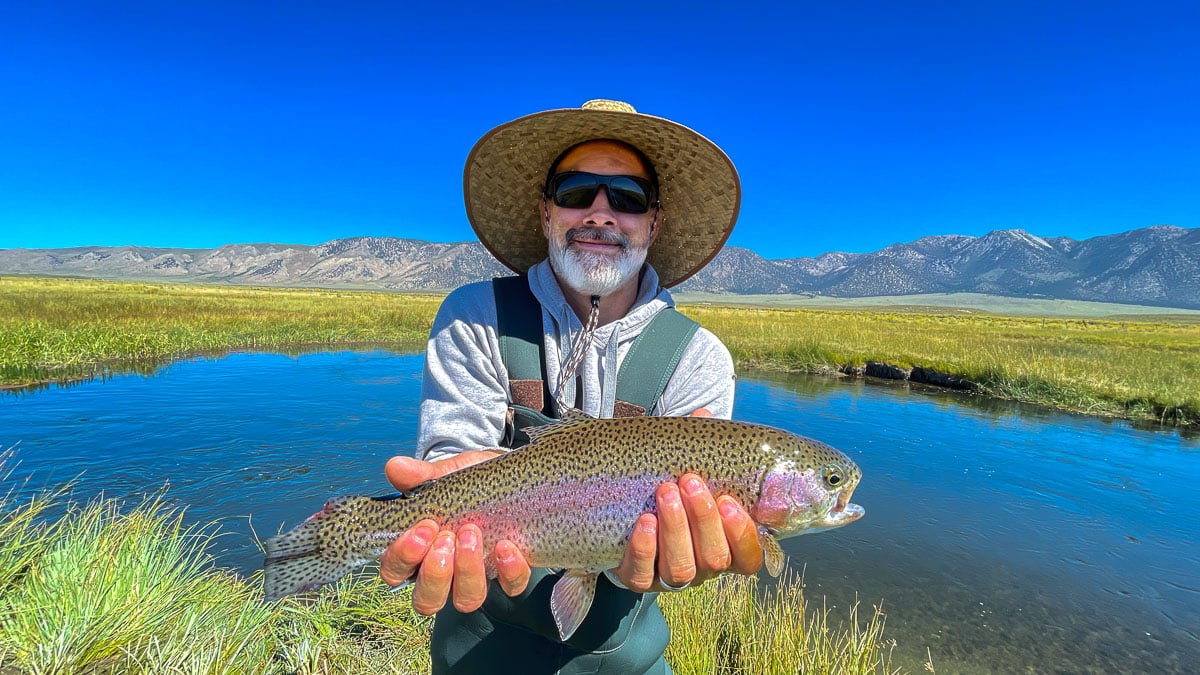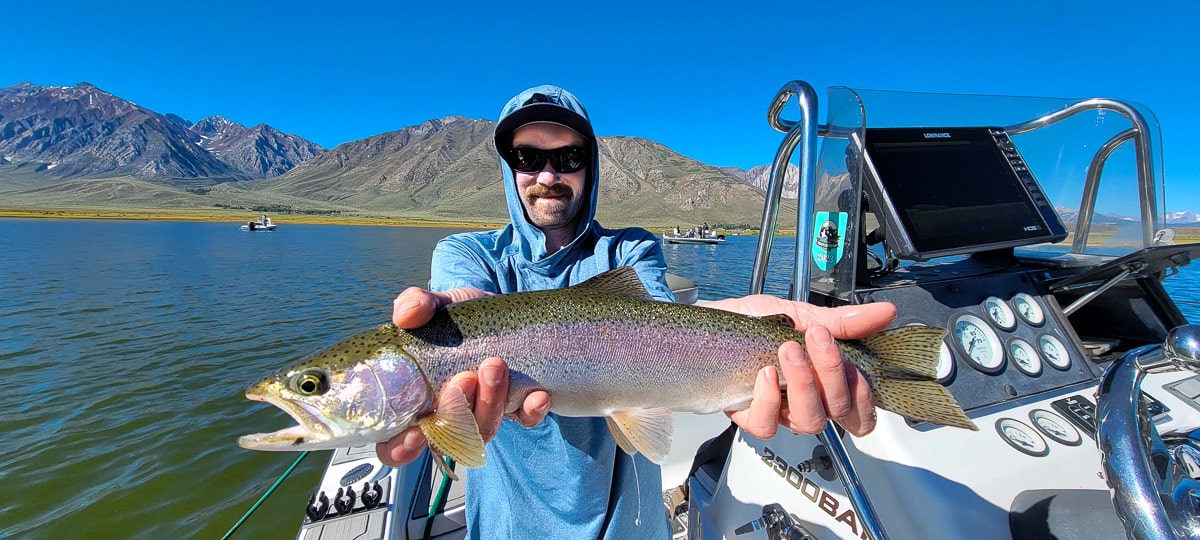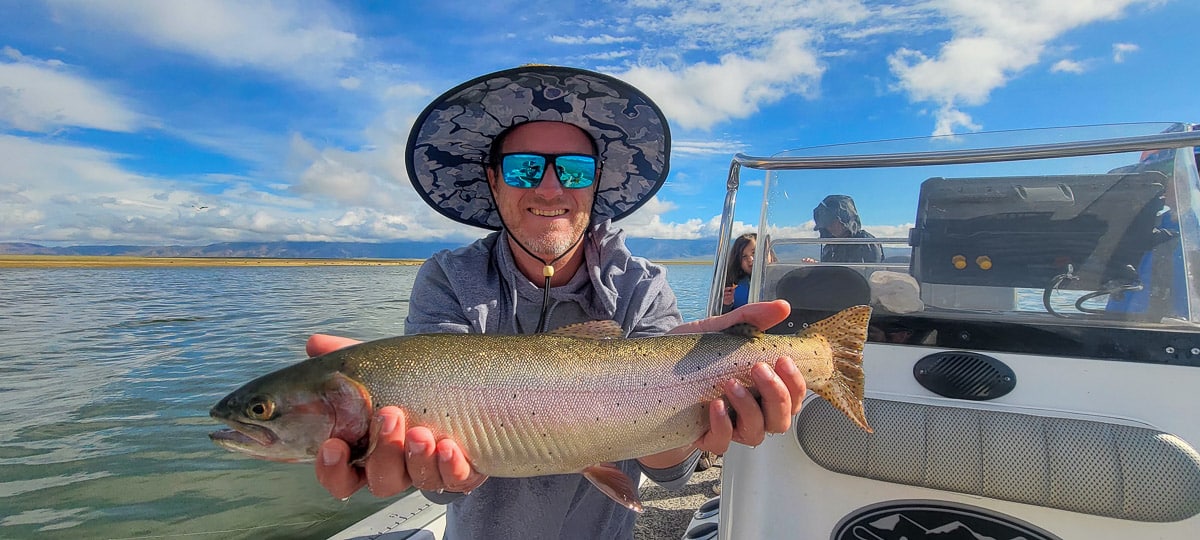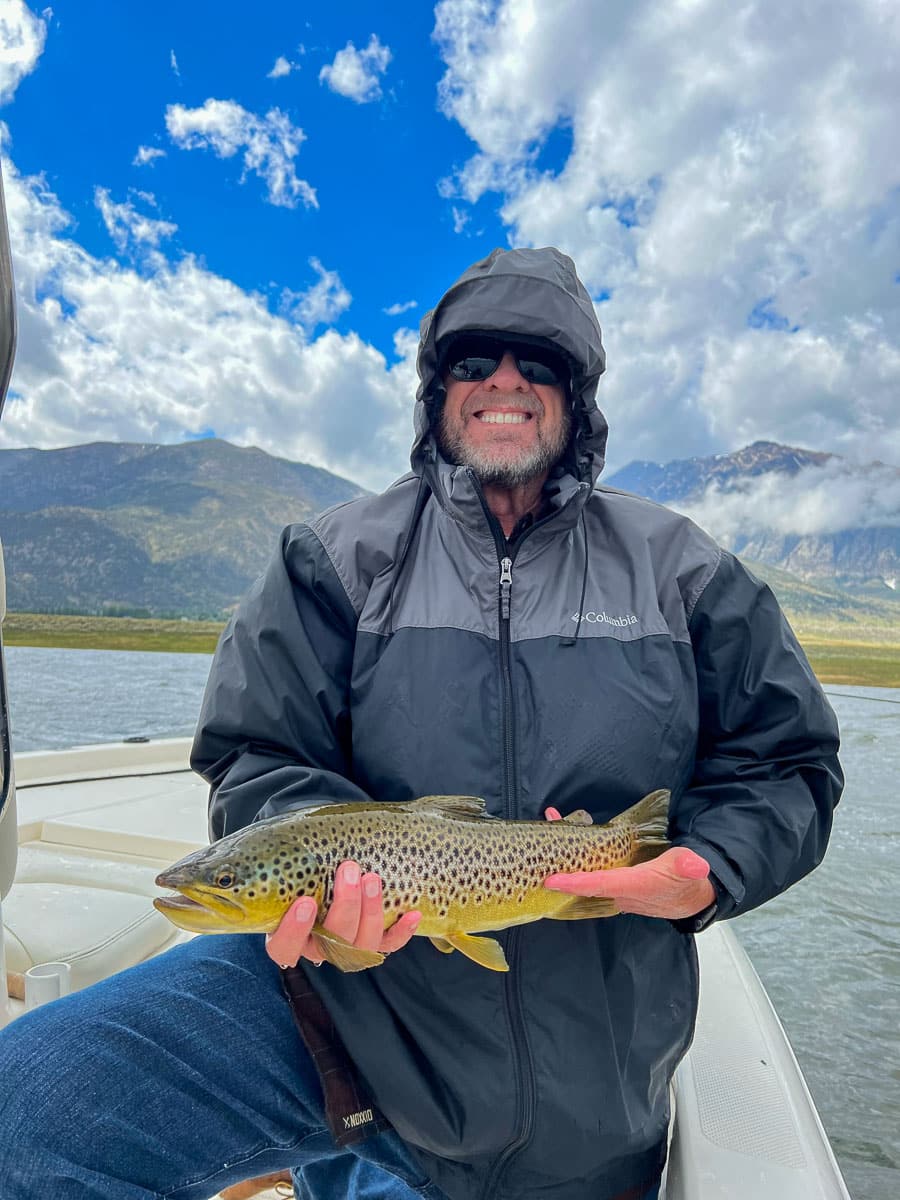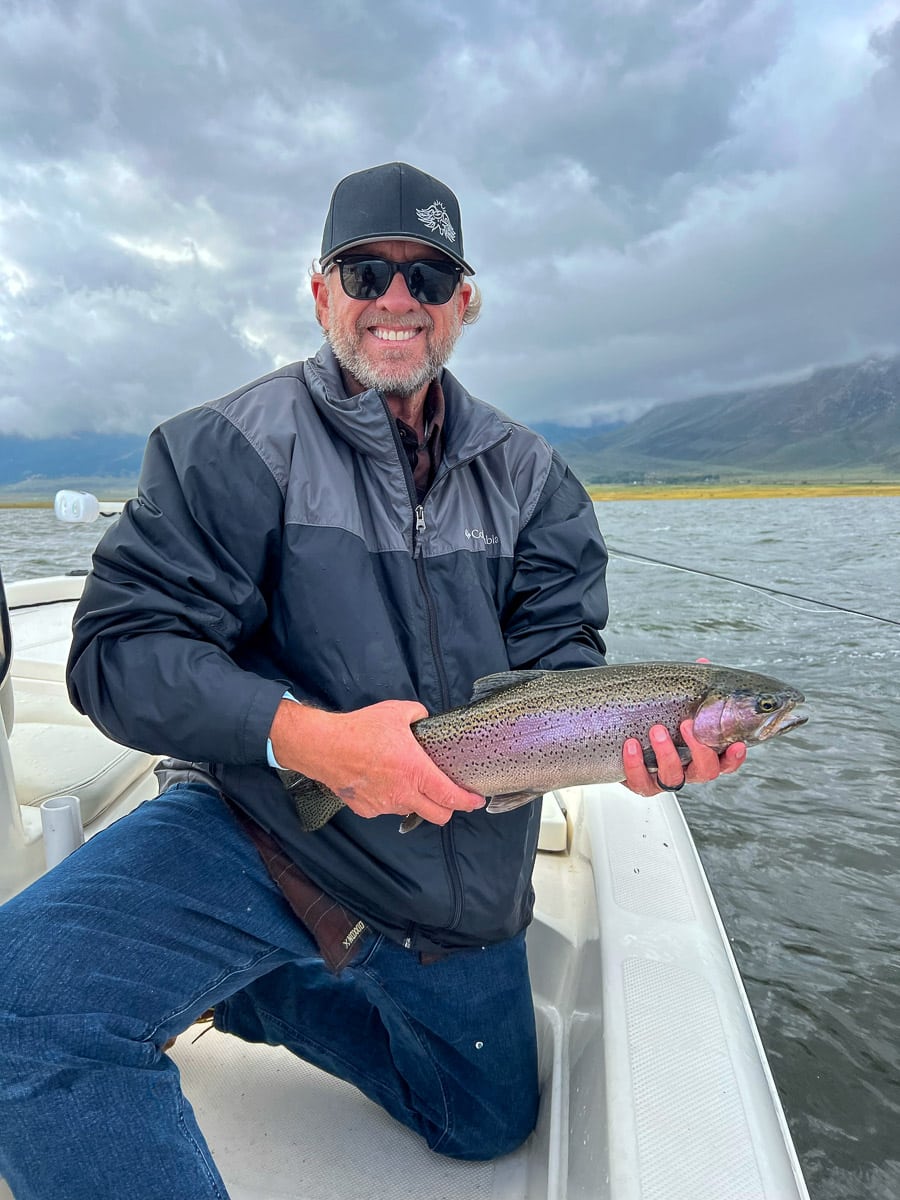 Thanks for reading our Eastern Sierra Fishing Report 9-19-23.
Here are our flies which are working on the Upper Owens, Lower Owens River, East Walker River and Hot Creek in addition to the above patterns listed in our Eastern Sierra Fishing Report 2-6-23:
SD Chironomidge
#16,
Para Midge
#20, 22,
Puff O' Smoke
#16,
Broken Back Copper Tiger Midge
#18, 20;
Assassin Light
#18;
Assassin Dark
#18;
Crystal Hi-Vis Parachute Blue Wing Olive
#18;
Crystal Tiger Midge Long
#18, 20;
Crystal Midge Pupa Copper
#18, 20;
Gillie Chironomid Pupa Dark and Light
#18, 20, 22,
Otter Eggs
in all colors,
Bead Head San Juan Worm Red And Brown
#14, 16;
Squirmy Worm Tungsten purple, pink, and red; Parallel Assassin Light #14-16, Parallel Assassin Dark #16; Loeberg Mallard Silver Badger; Spruce a Bu Dark and Light