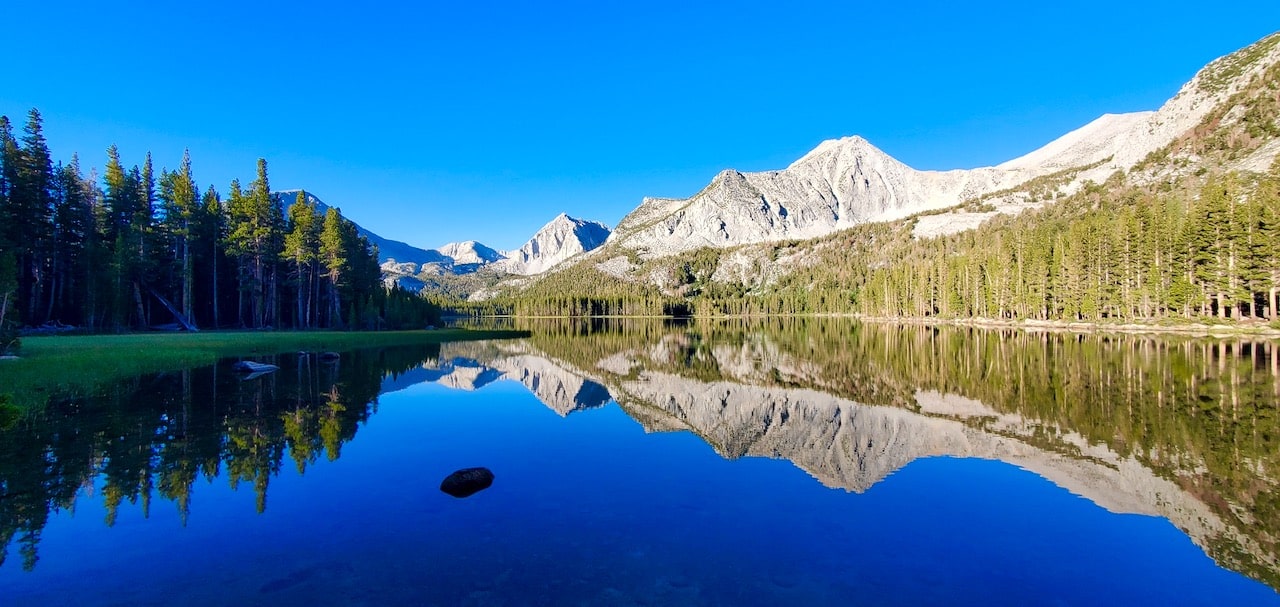 Things are changing quickly in a matter of days around the state of California. We have had many anglers call in and ask about the air quality in the eastern sierra. It changes daily here as one day can be blue skies and clear air and the next could have the smoke coming in heavy where the visibility becomes limited. Take a look at the following two photos. They were shot on two consecutive days, and they show how different any given day can be here in regards to air quality.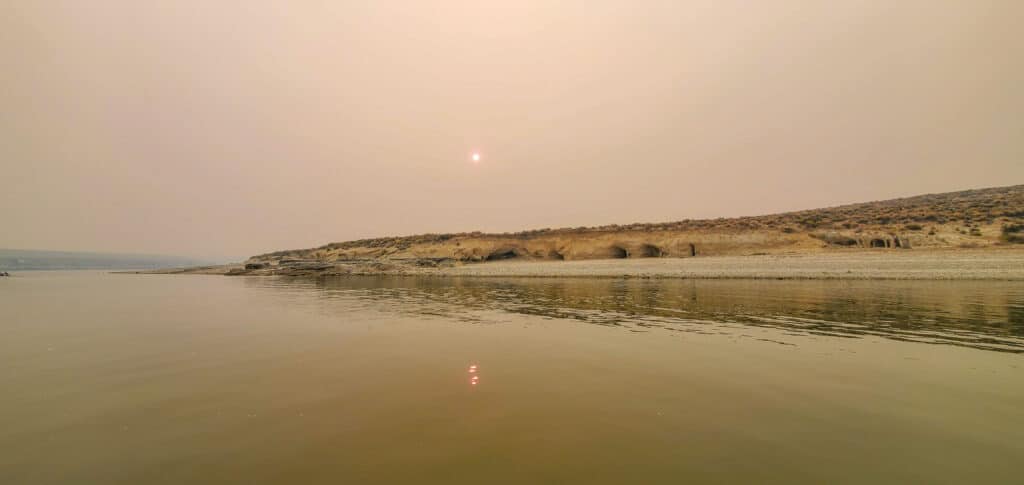 A smoky morning on Crowley Lake.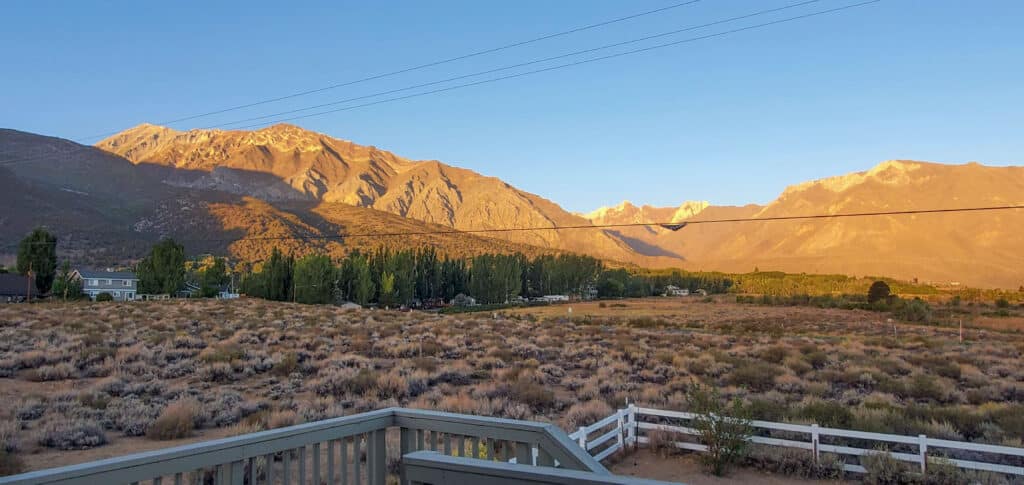 A beautiful sunrise with clear skies the following day.
The wind direction determines the air quality daily, so we are asking our customers that have trips already scheduled with us to please take this into consideration. On most days, the wind comes up in the afternoons and clears the air. The National Forests in California have temporarily closed to recreational and commercial use. Here is a link to the Forest Service for more information: https://www.fs.usda.gov/inyo
During times like this, we are fortunate to have access to the LADWP waters like the Upper Owens River, Crowley Lake, and the Lower Owens River. These areas remain open to fishing, and are where we have been experiencing our best numbers and quality of fish. The lake level continues to drop on Crowley Lake and the channels are starting to get very shallow. There are a lot of fish being caught in open water with a clean mud bottom and when the wind kicks up they will move in close to the weed lines to feed on small perch. Midges fished close to the bottom and a few feet higher have been the most consistent method. You may not mark a lot of activity on you sonar in this shallower water, especially when the clusters of boats are all fishing close to each other, but the fish will swim through these areas to feed. Select the right fly and be ready.
The Upper Owens River is fishing well with hopper patterns, but the cooler nights now are thinning these tasty morsels out. Nymph fishing is accounting for for fish that are all "hoppered out". They have seen their fare share of these imitations this season, so throwing some different flies them may pique their interest. Smaller midges and San Juan Worms are also getting a lot of looks from the fish here.
The Lower Owens River is still running on the high side of things, so walking and wading are tough currently. We may see a drop in flows as we get close to mid-month or later. Drift boating is a good option for getting around on the river currently, but we like to hold off until the river drops a bit more. Hot Creek has been fishing well in both sections with good dry fly action throughout the day. Nymphing in the deeper pools are turning up some nice brown and rainbow trout.
The East Walker River is still holding at a decent flow level for drifting nymphs through the deeper sections. Mornings and evenings have been best here, but as the nights get cooler and the daytime temperatures begin to drop the mid-day fishing will pick up.
Check out our recent catches: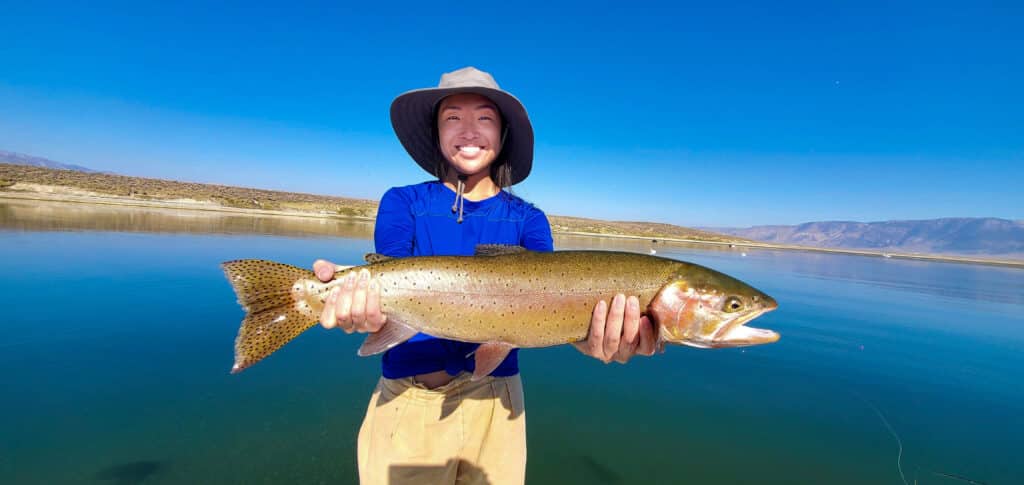 A large cutthroat trout from Crowley Lake.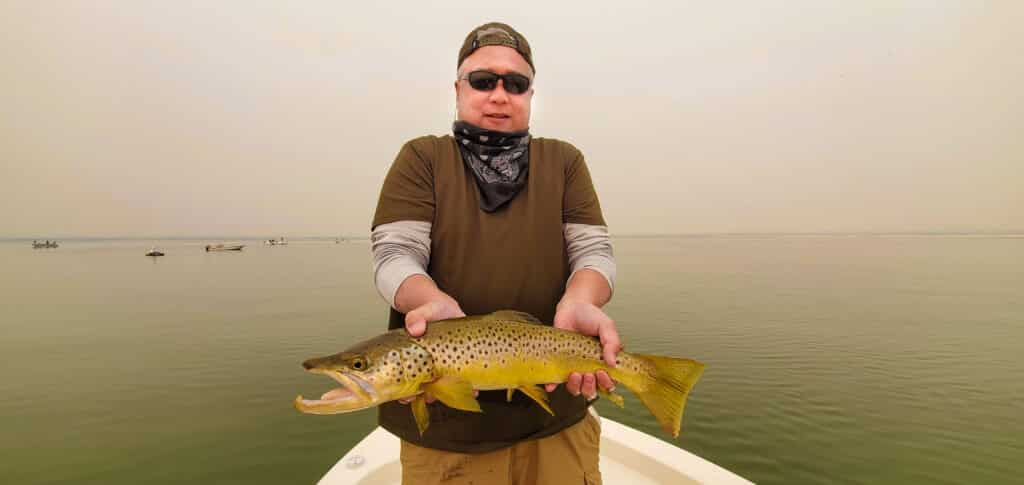 A colorful brown trout with a huge kype from Crowley Lake.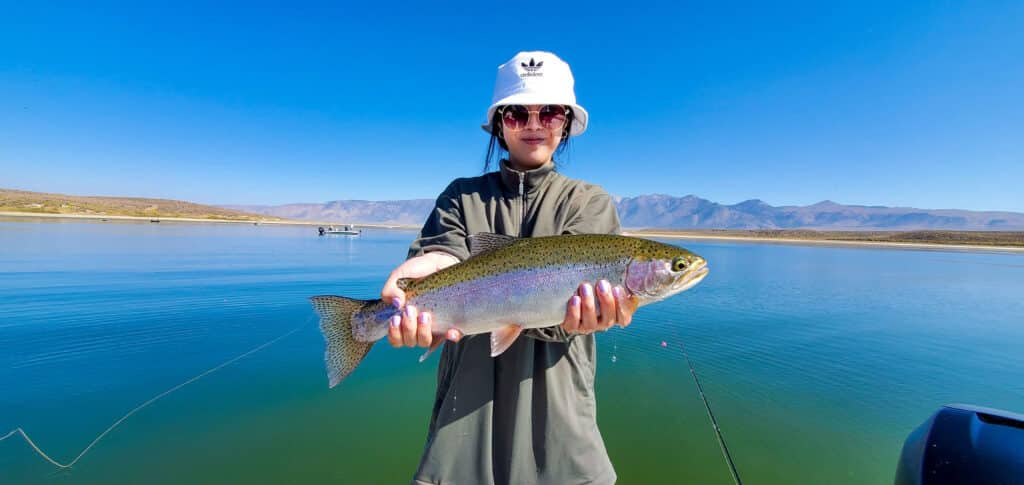 A big rainbow trout from Crowley Lake.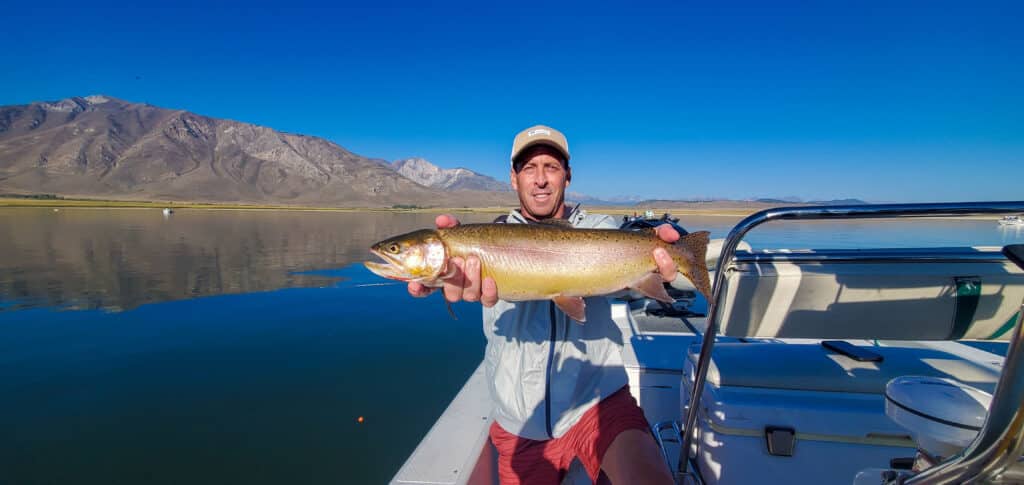 A nice cutthroat trout from Crowley Lake.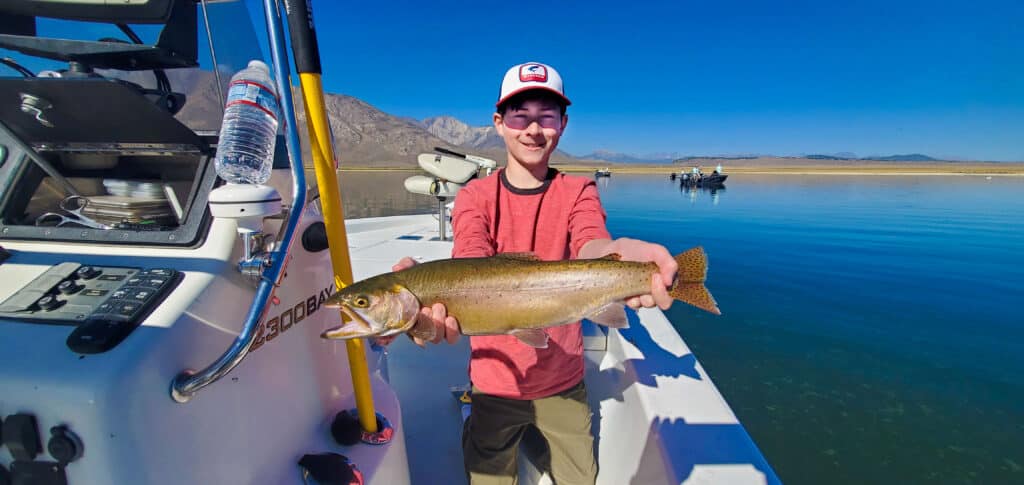 A great cutthroat trout from Crowley Lake.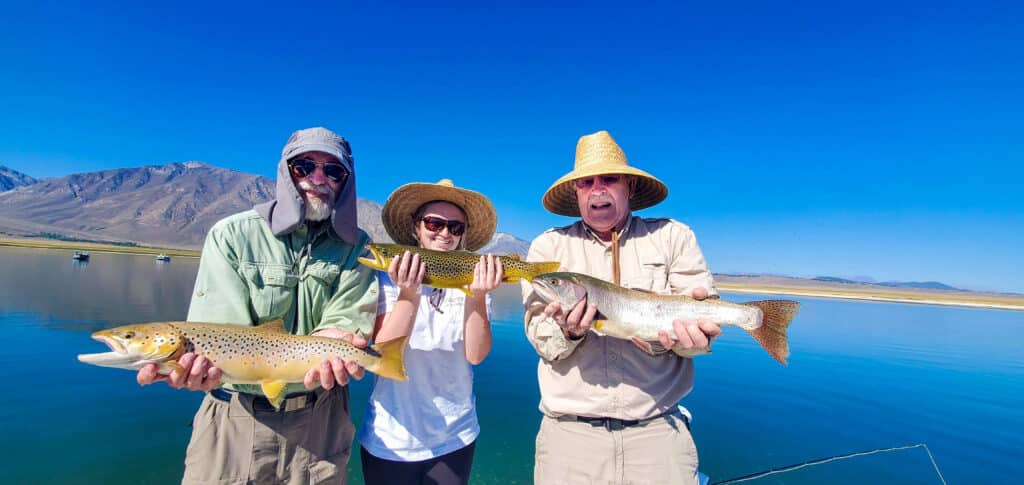 A triple on brown and cutthroat trout.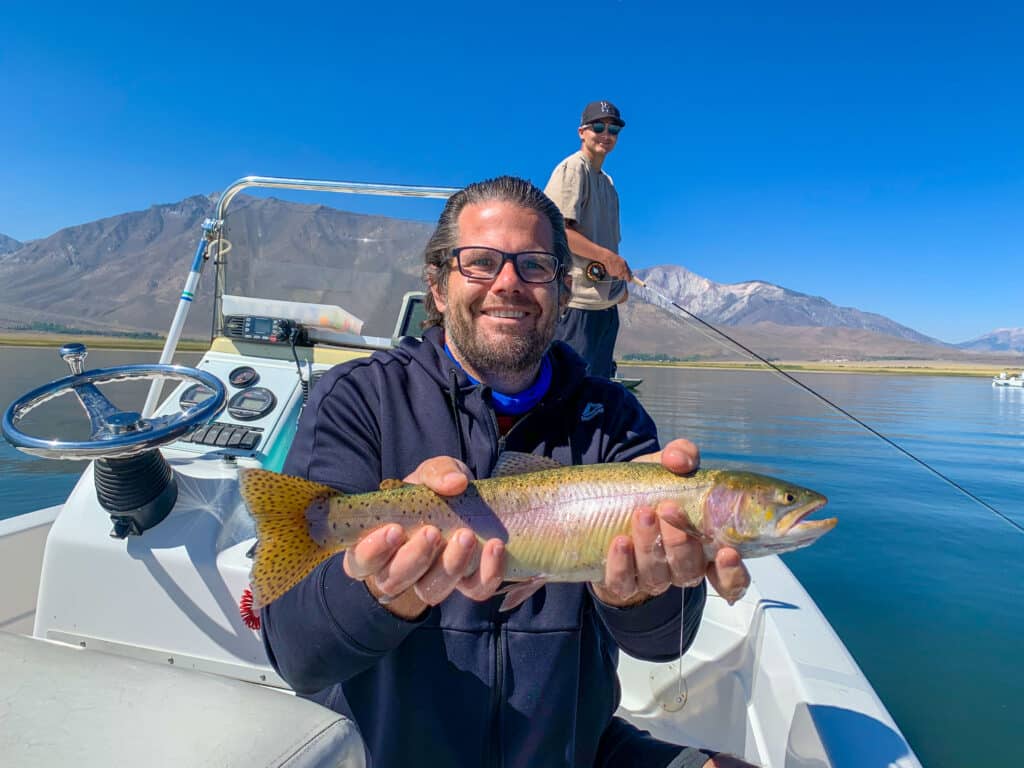 A chunky cutthroat trout.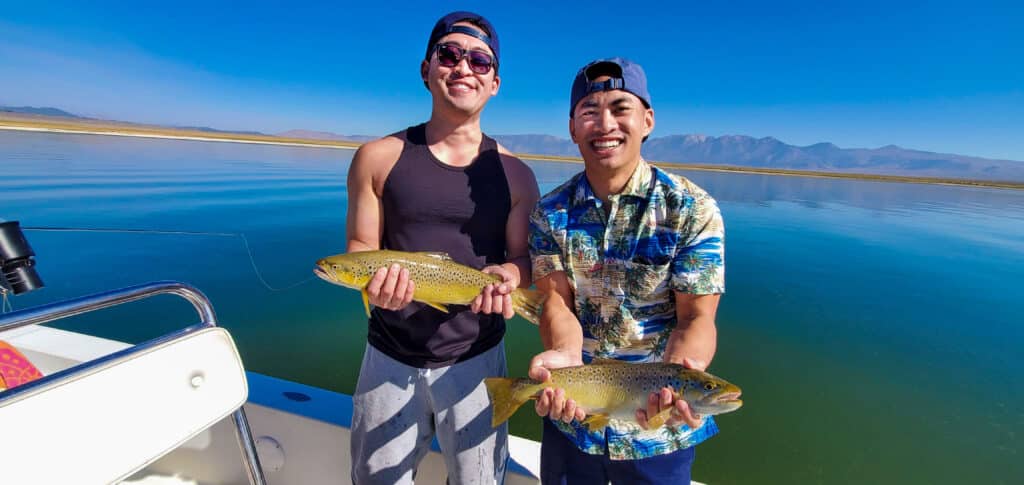 A double on brown trout from Crowley Lake.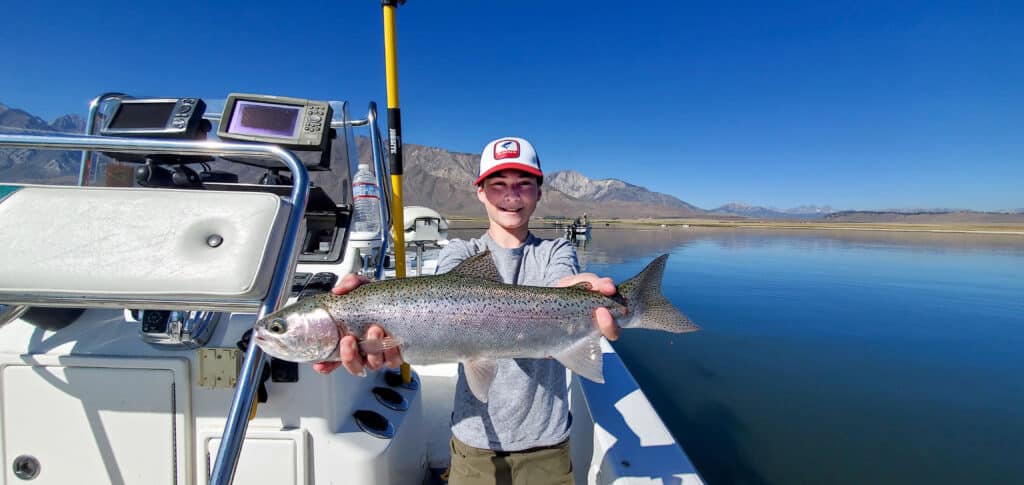 A killer rainbow trout.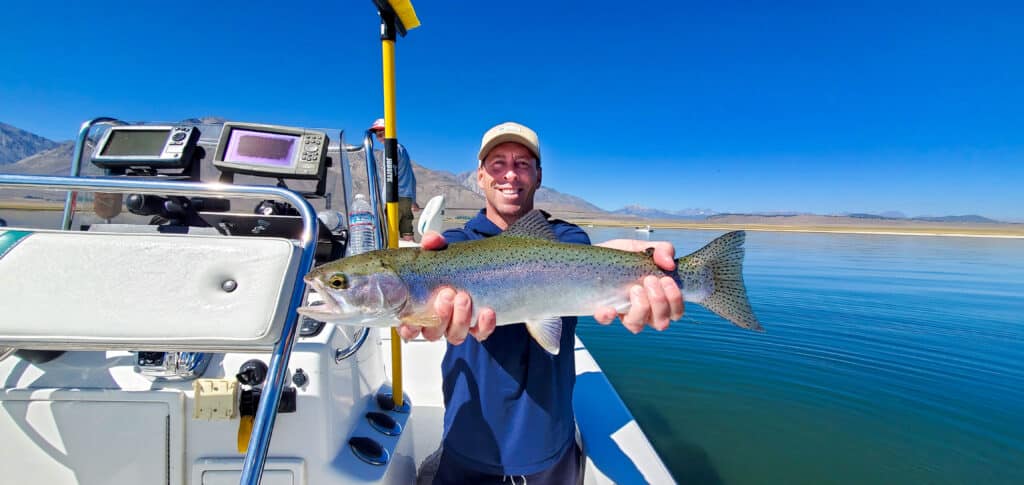 A stellar rainbow trout .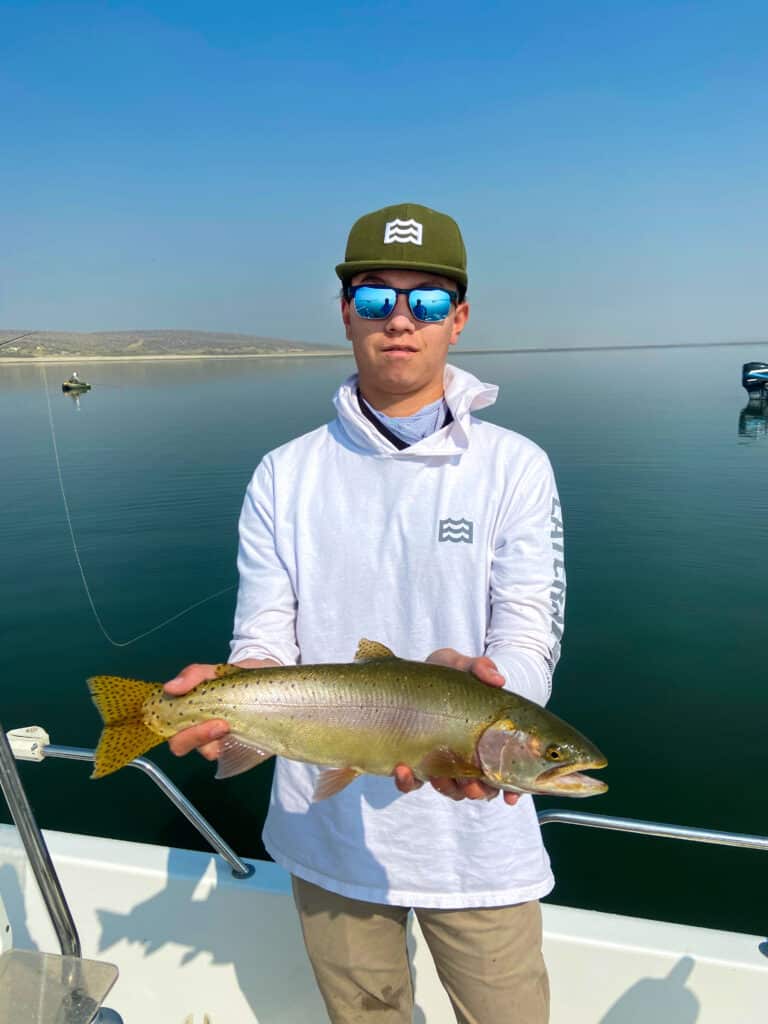 A nice cutthroat trout.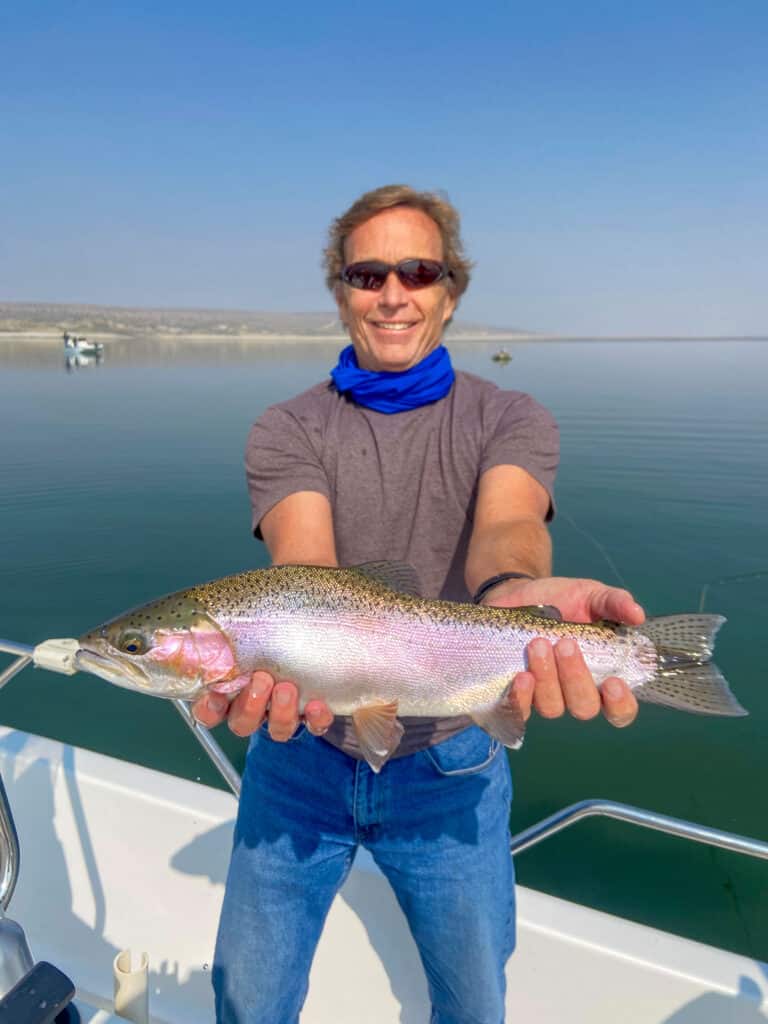 A nice kamloops rainbow trout.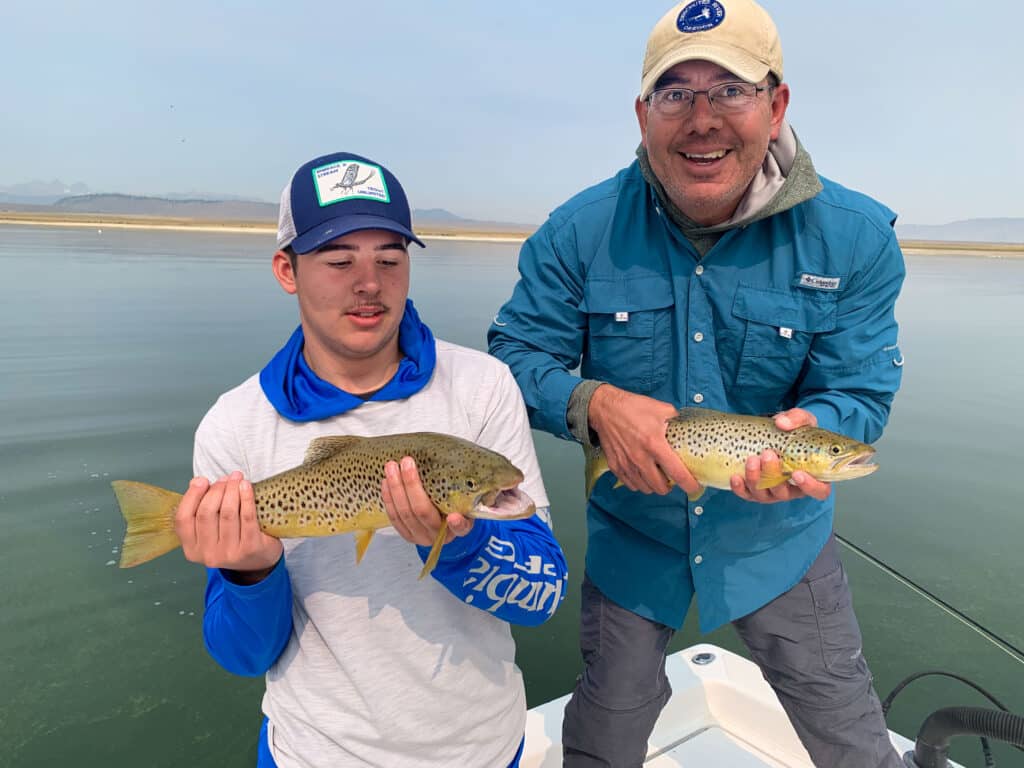 A double on brown trout.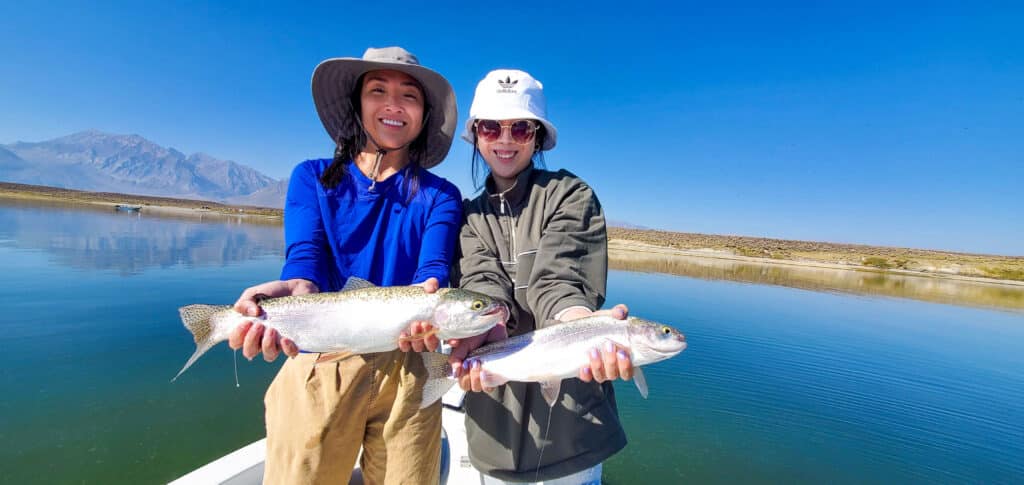 A double on rainbow trout.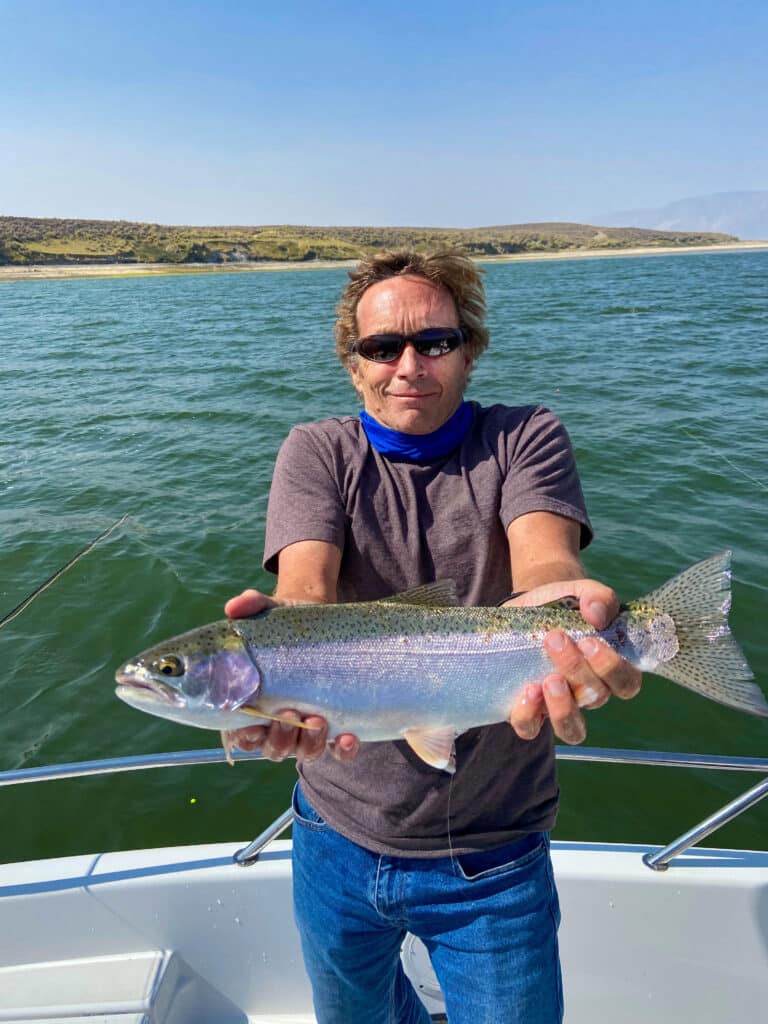 A great rainbow trout.
***We are currently updating and improving some pages on the website. There may be temporary issues as we work on the site. You can always contact us by phone or text at 760-935-4250, or email at sierradriftersgs@gmail.com.
Sierra Drifters is a guide service based near Mammoth Lakes, CA. There is no retail shop to visit, but our time tested fly patterns are available to purchase at select locations and online here on our website. Click here to view our entire selection of flies.