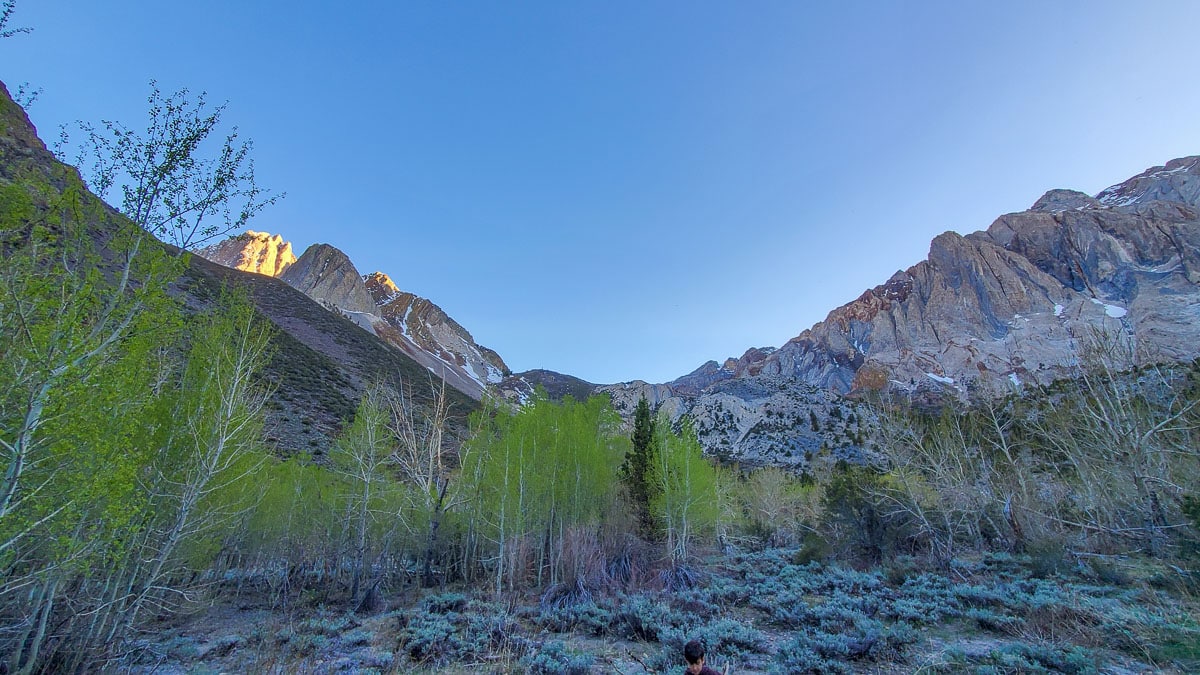 The countdown begins to opening day of the general trout season. April 24th is the long awaited day which will go on as scheduled for this year as compared to last. Temperatures have been very warm for the last week of March and start of April and some run-off has already begun. Most of the large rainbows in the Upper Owens have now returned to the lake and will return to feeding on midges. There might be a few stragglers in the river, but it takes a lot of fishing now to find them. Soon the cutthroat will begin their move up river for the spring spawn. Please note that McGee Creek was listed in the new regulation changes that were put in place on March 1st. The creek will not open to fishing on April 24th, but opens on the Saturday preceding Memorial Day. Hot Creek has been fishing well along with the Lower Owens River. There are all day midge hatches taking place on both waters along with Blue Wing Olive and Caddis hatches now starting to show. Flows have been good in both areas with some hungry spring-time trout eagerly feeding on properly presented flies.
The East Walker is now closed until the general season fishing opener in April and will now be closed to winter fishing.
Hot Creek is still fishing well and the afternoon hatches have been the highlight of the day. The fish are now taking interest in smaller nymphs, and the midge hatches are going all day. There is some runoff during the warmer days as we get into the afternoons. Dry fly hatches have been very fun with BWO's being the main protein source and some caddis now showing up. Access is still walk in the canyon section.
The Upper Owens River has decent fishing for resident browns and rainbows now as most of the large rainbows have made their way back to Crowley Lake. Dry droppers and smaller nymphs have been working well in the riffles and deeper pools. Look for some exciting afternoon mayfly hatches that yield fun fishing with lighter weight rods. The cutthroat trout should be moving up the river soon.
The Lower Owens River is also fishing well especially prior to and during the mayfly hatch. Look for the hatch to last a couple hours between noon and 2 pm. When the fish go back down to feed on nymphs the same patterns that are working on the Upper Owens are working here. Scale down the sizes to #18 -20 and it is game on. Light Assassins in #14-16 have also been producing.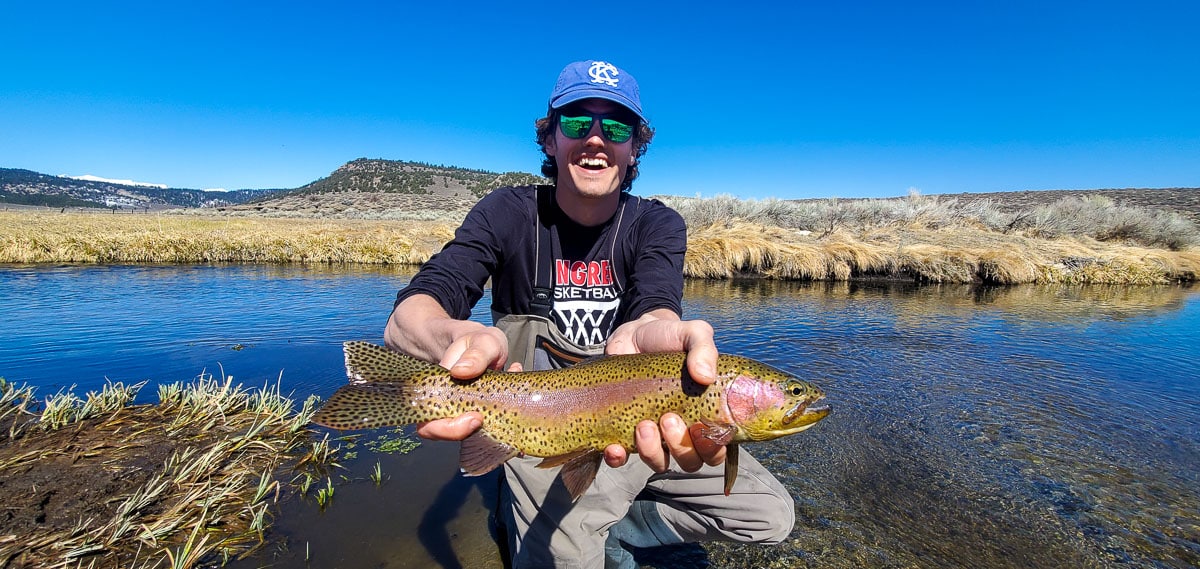 Logan fished Hot Creek with Two Bug Doug and got this nice rainbow trout.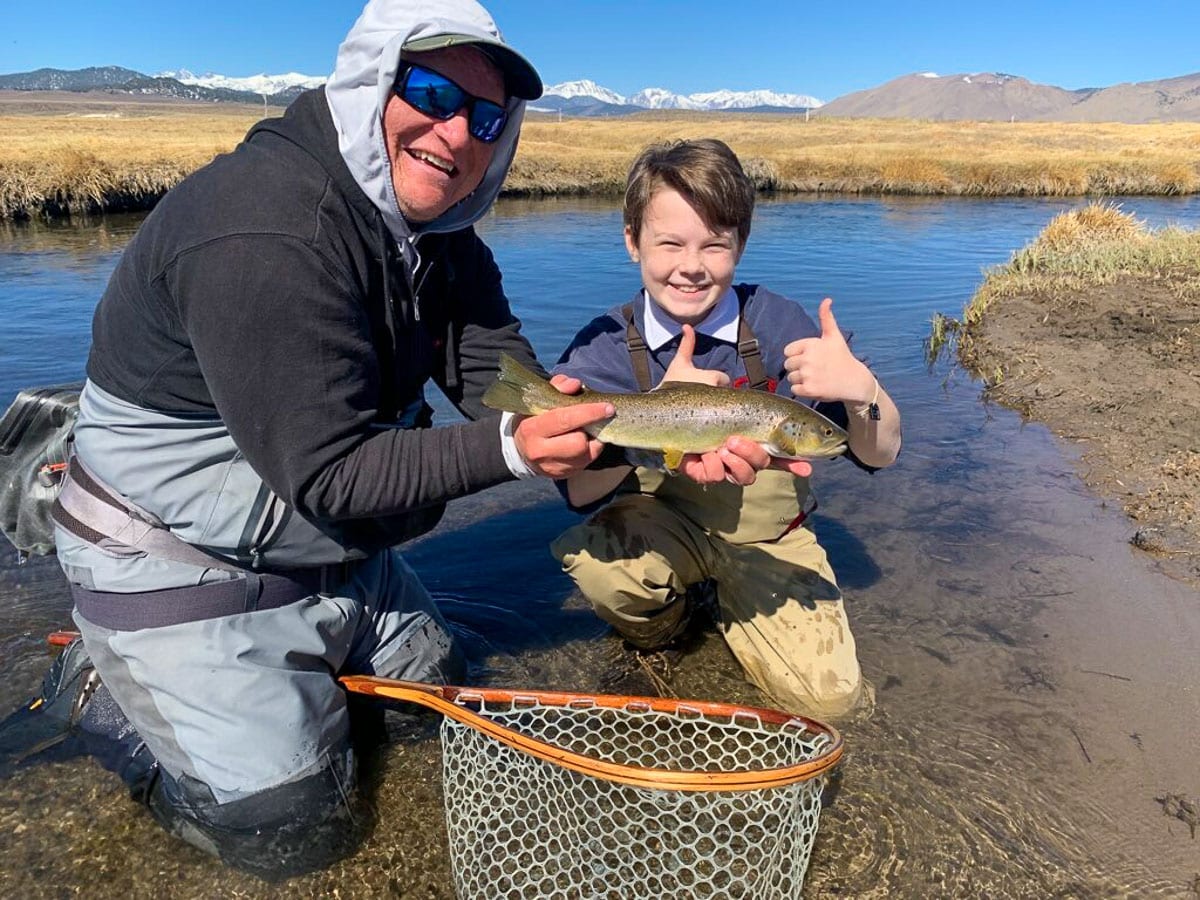 Seth Cline got young Henry on this nice brown trout from the Upper Owens River.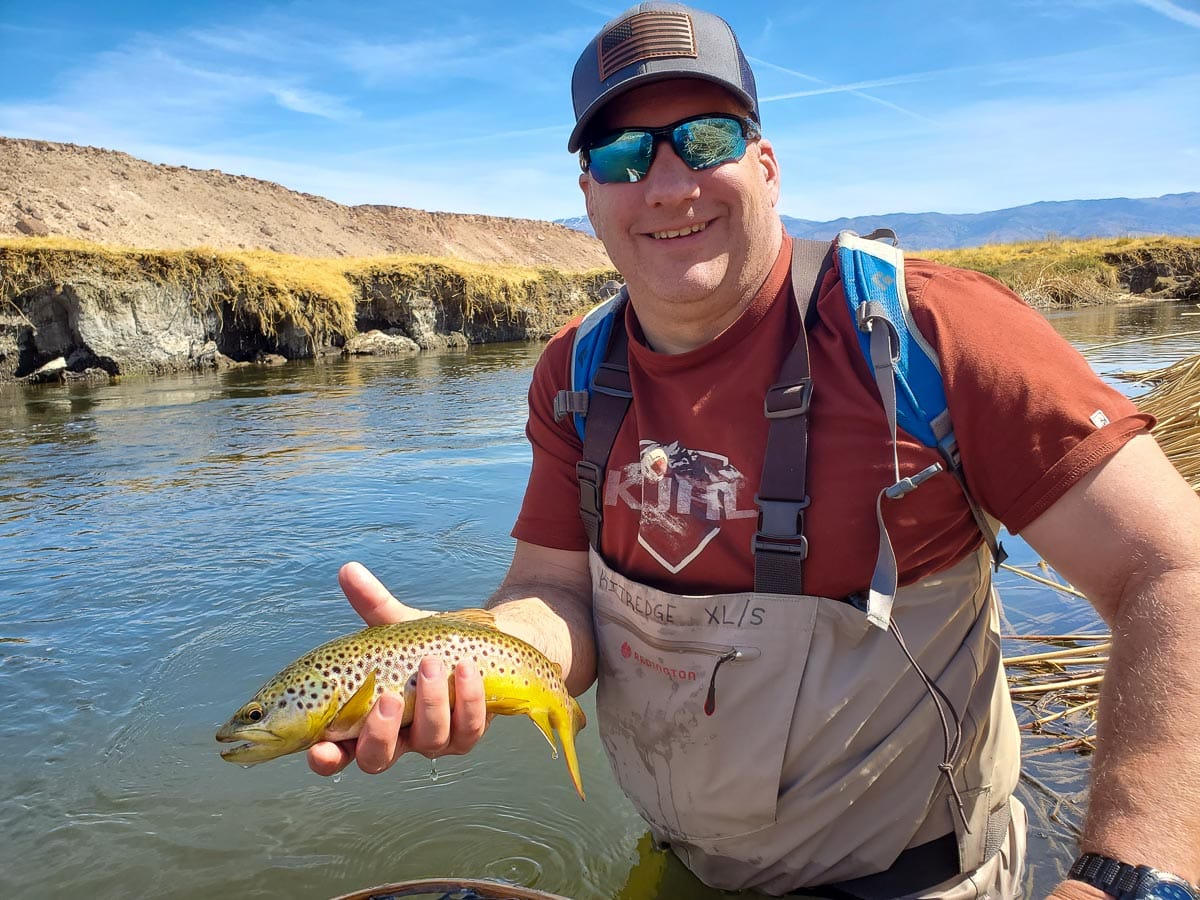 Seth guided Tim to this wild brown trout on the Lower Owens River.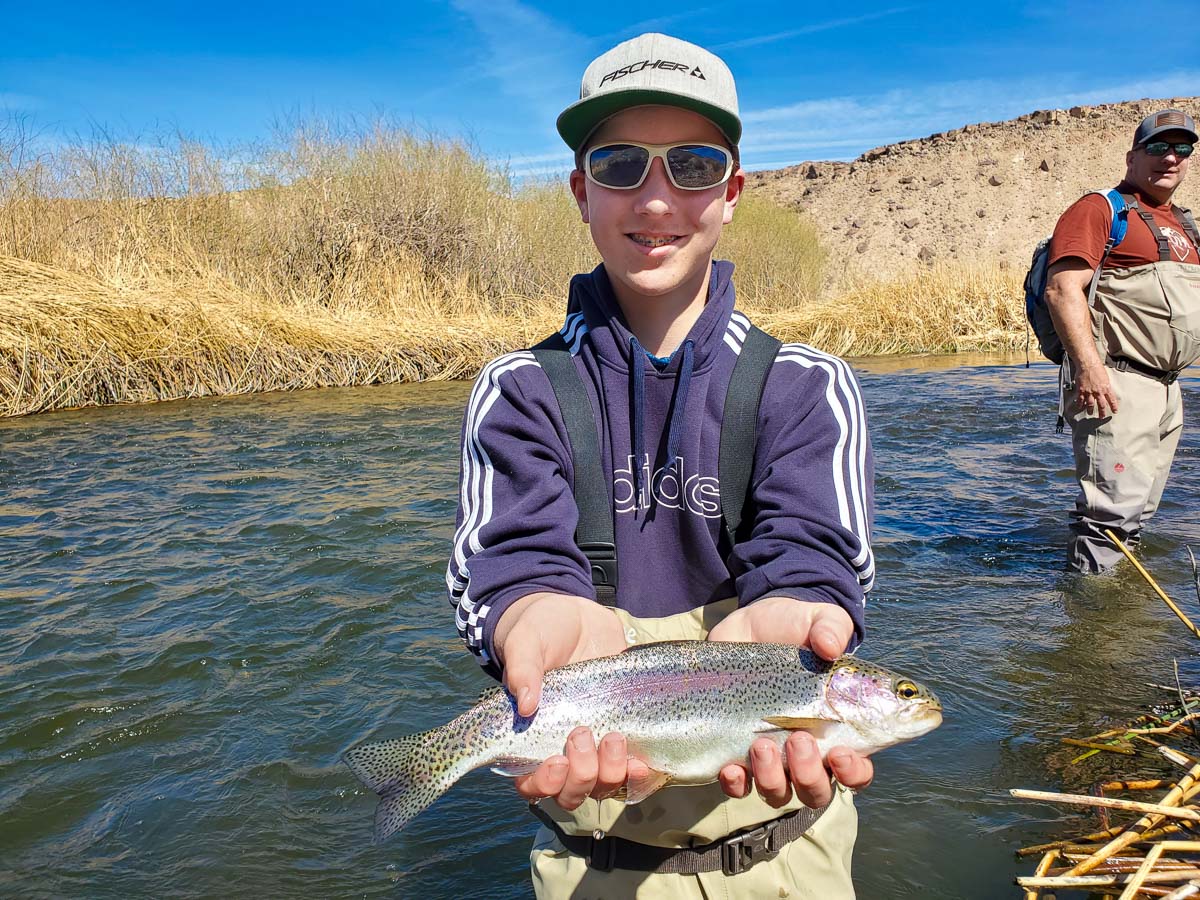 Seth guided Bodie on the Lower Owens River to this solid rainbow trout.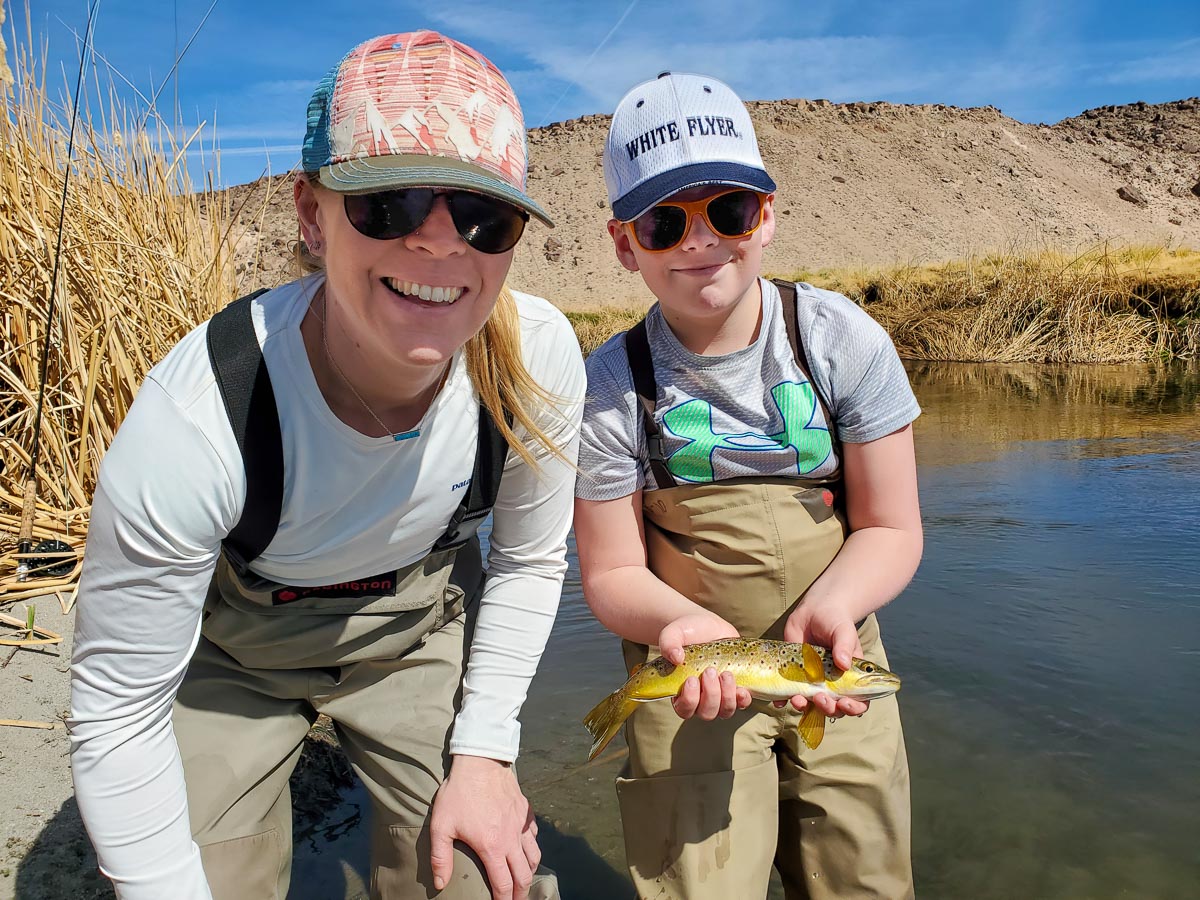 Krisha and son Carson with a wild brown trout from the Lower O with Seth.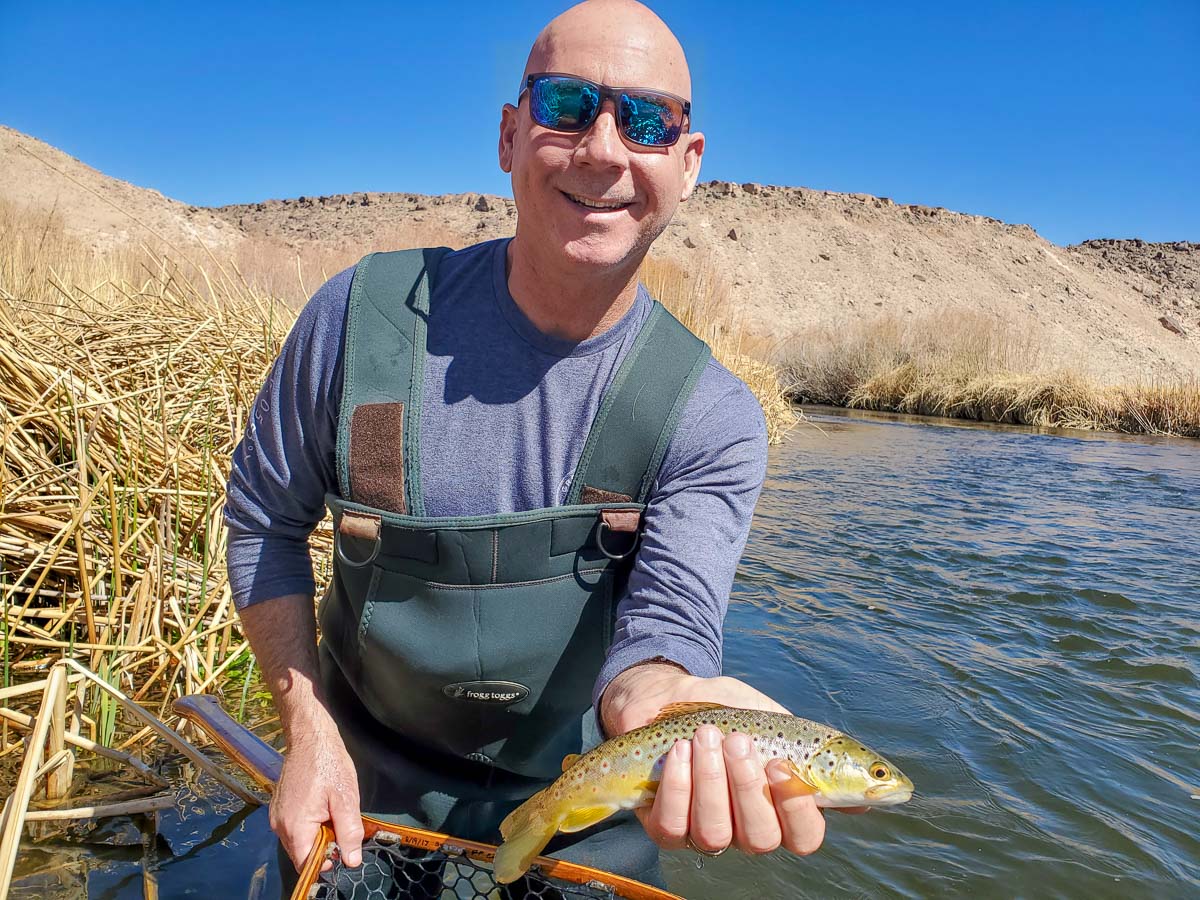 Seth guided Dale to a colorful brown.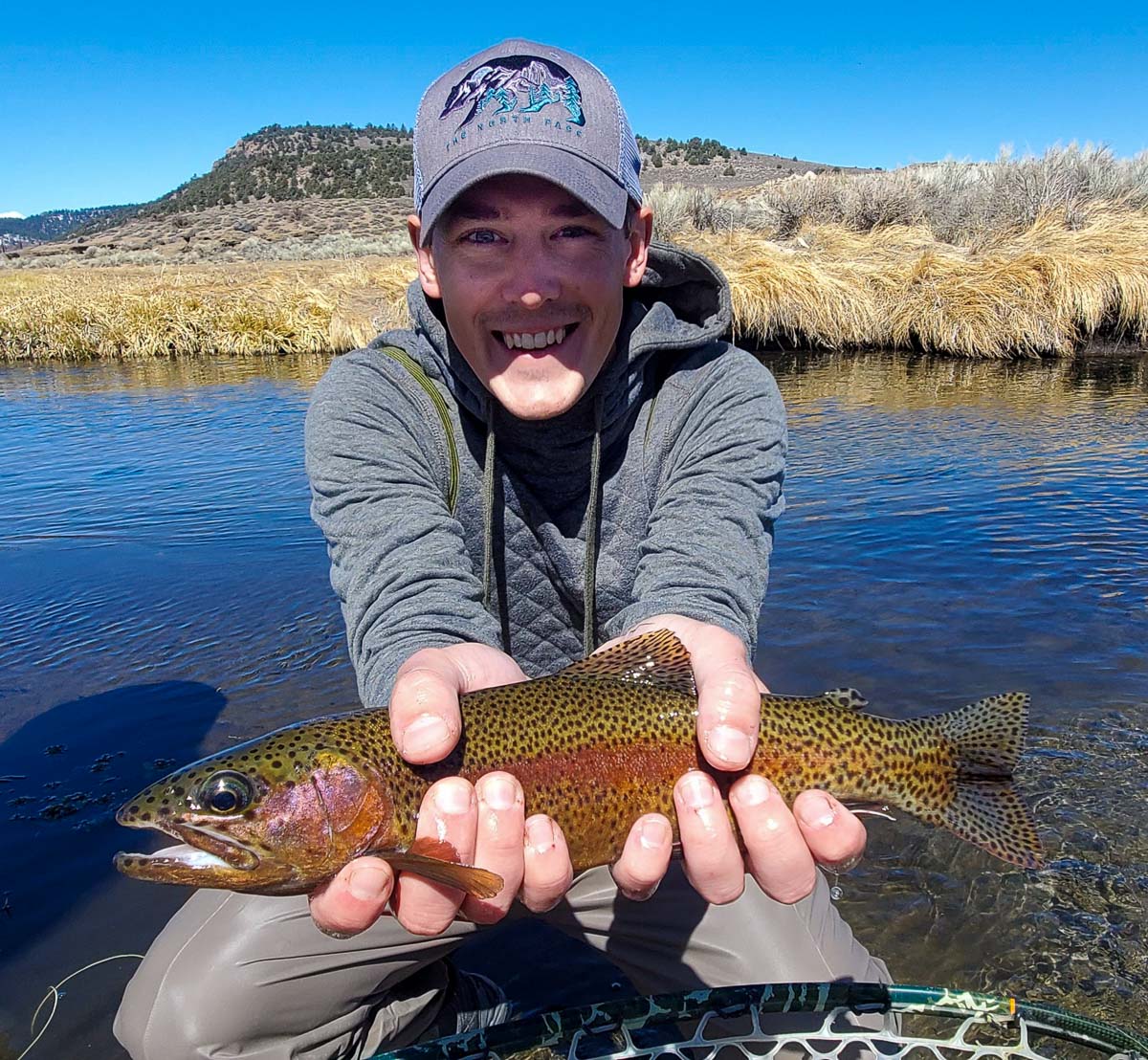 Two Bug Doug guided Garrett to this healthy rainbow trout on Hot Creek.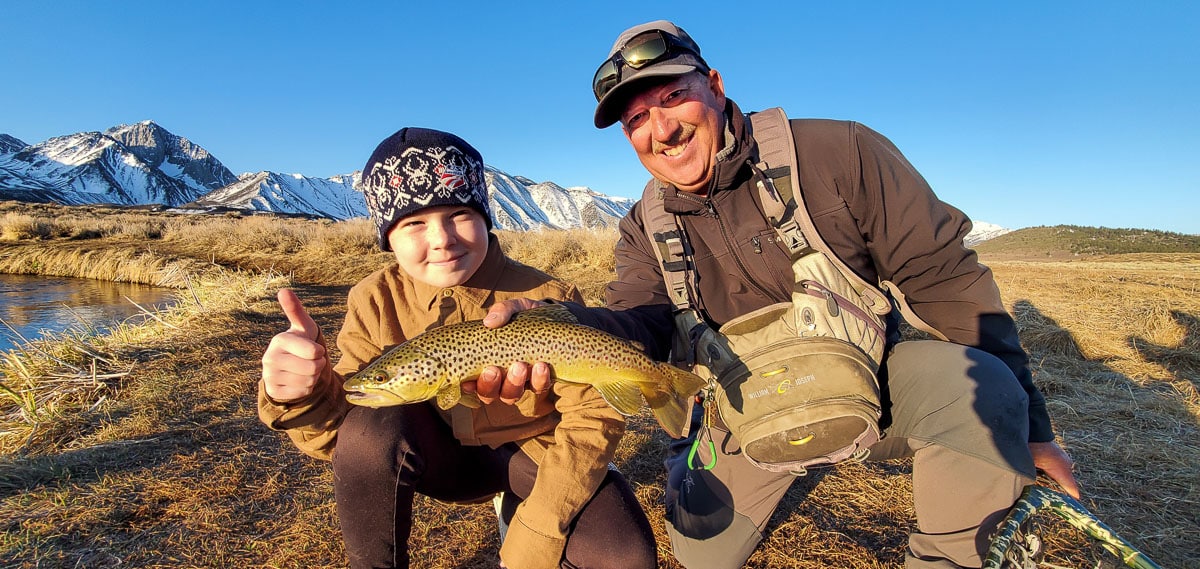 Two Bug Doug got young Henry on this awesome morning brown trout from Hot Creek.
Here are our flies which are working on the Upper, Lower Owens River and Hot Creek in addition to the above patterns listed in our report:
SD Chironomidge
#16,
Para Midge
#20, 22,
Puff O' Smoke
#16,
Broken Back Copper Tiger Midge
#18, 20;
Assassin Light
#18;
Assassin Dark
#18;
Crystal Hi-Vis Parachute Blue Wing Olive
#18;
Crystal Tiger Midge Long
#18, 20;
Crystal Midge Pupa Copper
#18, 20;
Gillie Chironomid Pupa Dark and Light
#18, 20, 22,
Otter Eggs
in all colors,
Bead Head San Juan Worm Red And Brown
#14, 16;
Parallel Assassin Light
#14-16,
Parallel Assassin Dark
#16;
Loeberg Mallard Silver Badger;
Spuce a Bu Dark and Light
Click HERE to purchase.
Click HERE to check out our apparel line up.